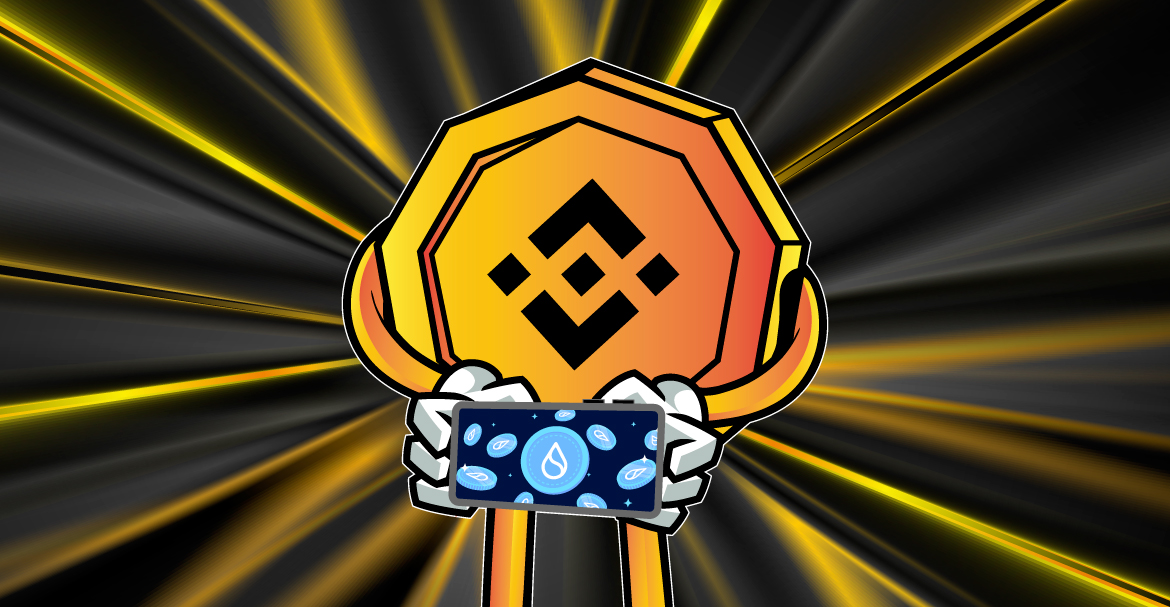 Binance announces to list $SUI on Binance Launchpool, making Sui the 33rd project to get listed on the platform. A total of four trading pairs will go live after the liquidity is available. The four trading pairs going live on Binance Launchpool are SUI/BNB, SUI/USDT, SUI/BTC, and SUI/TUSD.
Sui is a DPoS layer 1 blockchain-based on-move programming language; it now enables the farming of $SUI by staking BNB and TUSD. Users can stake these tokens in their respective pool to farm $SUI effective May 01, 2023, 00:00 UTC.
BNB and TUSD can be staked for two days. The platform will enable the functionality to access the said trading pairs only when it meets the liquidity requirements.
SUI/TUSD stands out already for allowing users to enjoy zero maker fees. The token supply is estimated to be at 10,000,000,000 SUI, out of which 0.4% will be allocated as Launchpool Token Reward. This roughly translates to 40,000,000. The initial supply value will be 5.28% of the total supply, which comes to 528,273,717. Per the announcement, there is no upper limit in staking terms; however, it is mandatory for all users to go through the KYC process.
To be more specific regarding the staking period, it begins on May 01, 2023, at 00:00 UTC and concludes on May 02, 2023, at 23:59 UTC.
Rewards will be distributed in SUI based on the snapshots taken every hour. These will be for the user balance and the total pool balance. Rewards can be accumulated by users every hour. The Annual Percentage Yield and the total balance of the pool will be updated in real-time.
Users can claim rewards after accumulating them. In a scenario where rewards have not been claimed by the users, they will be automatically transferred to their spot accounts. The transfer is subject to the time when the farming ends.
Funds can be unstaked at any time, followed by the redirection to another pool.
Tokens assigned to a particular pool cannot be assigned to another pool at the time. They can, however, be divided into two different pools. For instance, 60% of BNB can be allocated to Pool A, and the remaining portion can be allocated to Pool B.
Users who stake BNB in the launch pool will continue to remain eligible for the standard benefits of holding BNB. This includes VIP benefits, airdrops, and Launchpad eligibility, to mention a few.
Founded in 2017, Binance is now a global name in the crypto industry. Its economics is governed by the native token, BNB. 
Binance, as a crypto exchange platform, has over a hundred cryptocurrencies listed, along with more than 100 trading pairs. Furthermore, the withdrawal fees, as quoted by several Binance reviews, are dynamic, with a fixed trading fee of 0.1%.
The community has reacted positively to $SUI finding a space on Binance Launchpool. Some members believe that it is the right time for Sui to shine, while others believe that Sui is finally going to be epic.