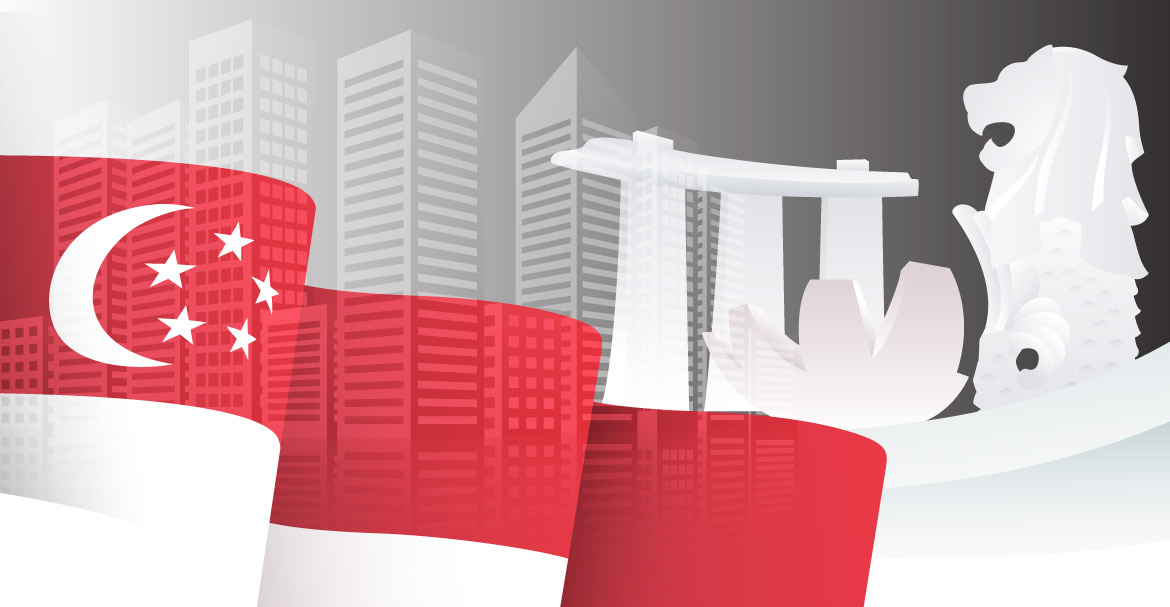 Singapore is one of the most developed countries in the world. Even with a 5 million population, they have the most number of multinational corporations. The economic status of Singapore makes it a perfect hub for crypto companies. Now companies are willing to set up an office in Singapore, and new crypto trading companies are emerging with time. The feasibility and comfort make it an ideal destination for crypto companies. Crypto Exchange in Singapore is becoming a great point of interest. The locals of Singapore are showing their interest in crypto. Singapore is also famous for its welcoming behavior toward new multinational companies. They love to welcome more companies and set up there. Here we have listed some of the most prominent reasons why Singapore is becoming the favorite destination for Crypto Companies. 
Effective Crypto Regulatory Framework
Singapore has a strong crypto regulatory framework. Even they have Cryptocurrency & Blockchain Industry Association which helps small and medium-sized firms to set up their businesses with financial guidance and support. The country's blockchain and cryptocurrency framework is highly effective and supports local and multinational businesses. Since Singapore supports new businesses with everything possible, it has become a hub for crypto companies to open branches or new companies. Singapore also has a modern regulatory system that makes financial movements more robust and secure. With the amazing crypto and blockchain framework and expert guidance, Singapore emerges as the ideal location for cryptocurrency businesses.
Strong Banking & Financial Infrastructure
Singapore is famous for its finances and banking. For cryptocurrency companies, it is important to have great financial and banking, which is present in Singapore. Singapore has a history of being the capital market hub, making it eligible enough for crypto companies to create their base here. The people of Singapore, especially in the finance sector, are well aware of the financial environment that crypto companies want. With Singapore's increasingly global business interest, the financial sector is getting stronger and bigger. Big businesses are investing here, which is why it is a great place to locate your crypto company. You can build the best crypto exchange Singapore with such a financial infrastructure.
Government Support
The government of Singapore is super supportive of all businesses. They support not only the industries in the government sector but also the private sector. The Monetary Authority of Singapore supports private blockchain technology businesses. They are willing to help multiple businesses with their amazing blockchain and financial infrastructure. They are not only collaborating with their local businesses but also overseas companies. This initiative will help all businesses to use blockchain in payments, Cross border trade financing, and securities tokenization. This support from the government will boost the financial infrastructure even more and add on security factors. Setting up a crypto company in Singapore will be more convenient and secure. If you plan to launch the best crypto exchange in Singapore, then it is the best time to do it. 
Having A Skilled Workforce & Low Taxes
Everyone wants to make more profit out of their business. In that scenario, Singapore is one of the best choices to have a crypto company base because of the low taxes and availability of a skilled workforce. The education system in Singapore is one of the best in the world, reflecting its benefits in the workforce. You can find some employees with experience and some with the skills, but both will be efficient for you. Finding a good workforce for your company will be easy in Singapore. Paying low taxes helps to invest the fund in developing the company and making more profit. Crypto companies have a great opportunity to make a crypto trading Singapore base.
Conclusion
Crypto companies are growing like ants. People are investing in crypto, and new companies are emerging in the race to offer the best crypto services. You also need to find the best place to settle your crypto company. Singapore is one such country where the financial infrastructure is great, and so is the support from the government. It is a great place to increase your crypto company branches or create a base. It will become easier to operate in Asian countries with Singapore-based bases.