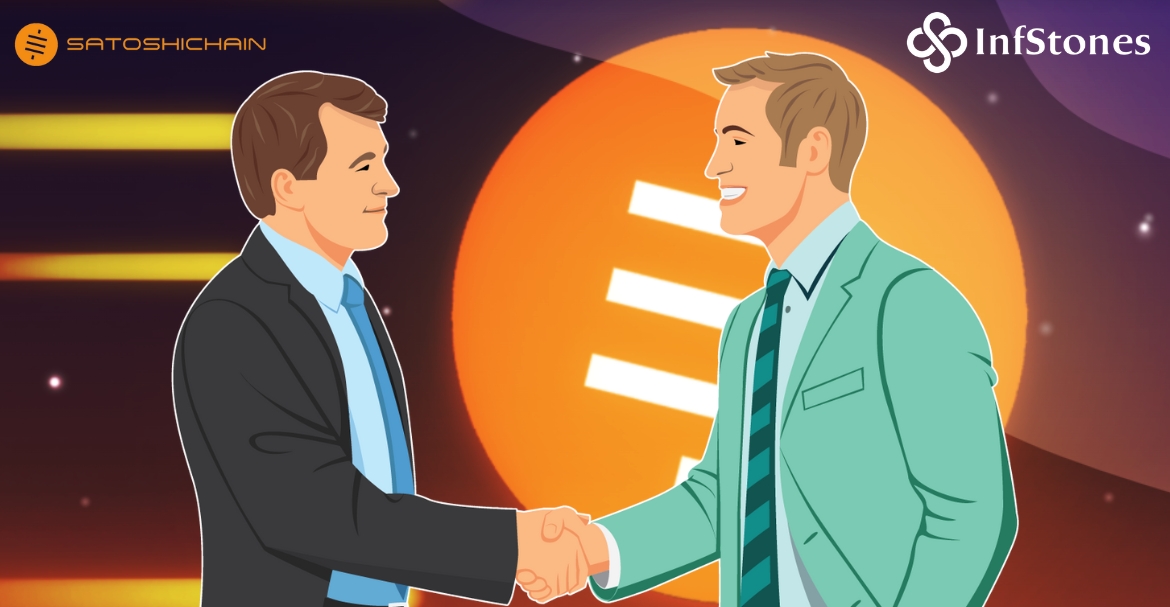 SatoshiChain recently made the most awaited announcement of its latest strategic partnership with InfStones's Proof of Stake infrastructure provider, who is all set to deliver a validator node on SatoshiChain. 
The main cornerstone of SatoshiChain's vision, ever since its inception, has been its commitment to transparency, decentralization, and security. As the platform continues to develop a more democratic and robust platform, the developers are consistently looking out for like-minded partners who resonate with the platform's values and visions. 
InfStone is a pioneer of the industry and is considered to be the largest POS (proof of stake) infrastructure provider in the world. The unmatched expertise and experience that InfStones has in handling POS validator nodes for multiple networks make them the perfect collaborator for the SatoshiChain network. 
InfStones has successfully managed multiple nodes for some of the leading platforms in the blockchain ecosystem and has a proven record in the industry. Some of the major blockchain platforms that InfStone has served include Solana, Polkadot, and Cardano, among others. The commitment to reliability and security of these platforms aligns seamlessly with SatoshiChain's values. 
A major component of the POS blockchain network is the validator node which is responsible for adding new blocks and validating transactions of the current chain. Essentially, validators can be considered the network's guardians that maintain the blockchain's security and integrity. 
The role of InfStone as a validator brings improved security and enhanced transaction efficiency and empowers network robustness to SatoshiChain. Their vast resources and experience also allow for the growth and development of the ecosystem. SatoshiChain welcomes InfStone as their validator node operator and strategic collaborator to contribute to the network's consistent success and growth. The deep industry insight and technical prowess of InfStone will act as a key instrument in assisting SatoshiChain to navigate future opportunities and challenges. 
Through this partnership, SatoshiChain aims to speed up the development process of the ecosystem, advance its technological capabilities, and finally deliver a high-quality blockchain platform that fulfills the ever-changing needs of its users. This collaboration has a vision that will also foster a more decentralized, secure, and blockchain world, and the two industry leaders will operate together to take strides toward accomplishing this vision.