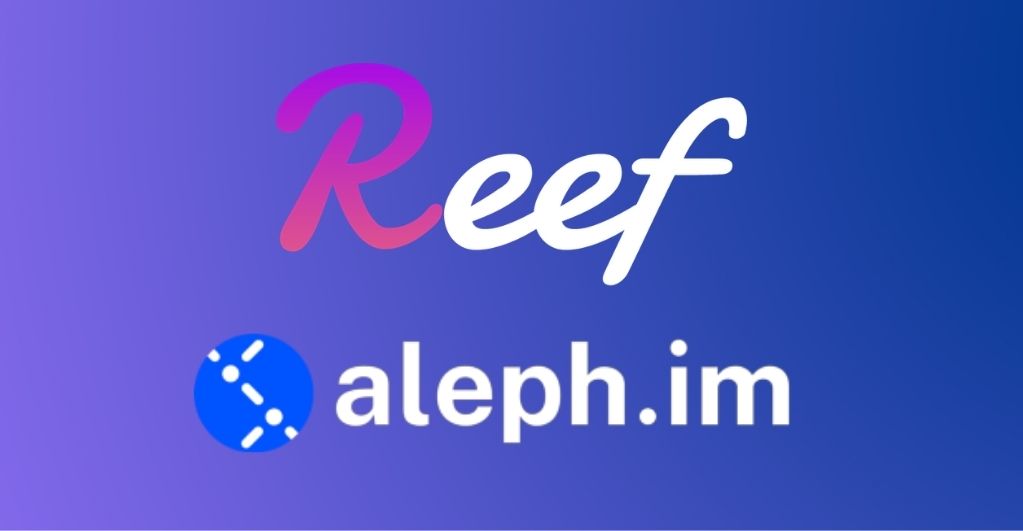 To take the convenience of the decentralization of its app to the maximum extent, Reef has announced that it has chosen Aleph.im as its partner. This cooperation is aligned with Reef's vision to make its cross-chain DeFi capabilities even more useful and accessible for a wider range of prospective users. Reef is an operating system that is capable of working across blockchains. It's on the Polkadot platform and capable of having funds from centralized exchanges (CEXes) and decentralized exchanges (DEXes).
The Reef is capable of connecting to all prominent protocols in the field of DeFi and offers a variety of services, including borrowing, lending, mining, and staking through its platform. It won't be an exaggeration to say that you can rely on the REEF for all needs related to both centralized finance (CeFi) and decentralized finance (DeFi).
Finer Details
The association with Aleph.im will add to the capabilities of the Reef by fulfilling its needs to make data decentralized related to the computing and database system. This means Reef needs not to be dependent upon a centralized database to fetch the data of a particular user as the same can be provided in a transparent manner using the and decentralized infrastructure of the Aleph.im. Additionally, Aleph.im will ensure that Reef's integration and transition from centralized to decentralized happen in a cohesive and integrated manner. This will help to ensure that the overall ecosystem will reap the benefits of this association while offering superior capabilities to all stakeholders involved in the process. Aleph.im will get its share of advantages in terms of getting its entry into the Polkadot ecosystem.
Conclusion
It's indeed a good development capable of benefiting a large number of stakeholders, including both organizations directly involved in this union. For the overall Polkadot ecosystem, this capability will further enhance communities' convenience while bringing more laurels to the platform.