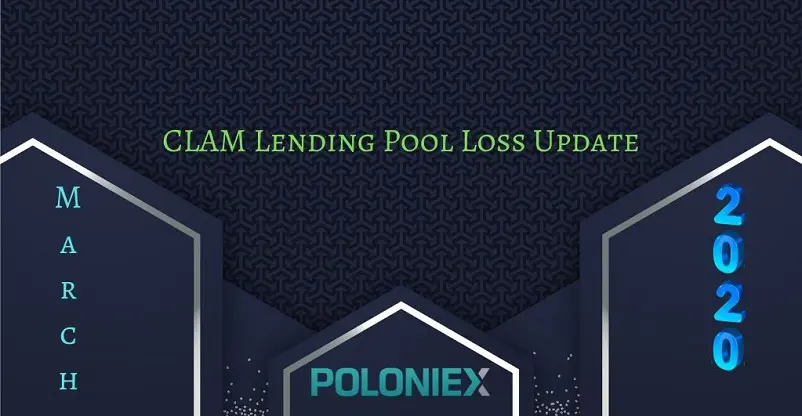 Poloniex, the leading cryptocurrency trading exchange, has made a crucial announcement regarding its outlook on the highly controversial CLAM price crash of May 2019. The Seychelles-based global trading exchange has assured its customers to put in sincere efforts for drafting out a well-planned recovery action for the loss bearers. The welcoming news was circulated in the community through an official tweet on its social media handle.
We are taking steps towards making things right with our customers who experienced losses from the CLAM price crash last Mayhttps://t.co/qQUkRVyUoM pic.twitter.com/pV8Op7xpQa

— Poloniex Exchange (@Poloniex) March 17, 2020
In May 2019, investors from around the world faced severe losses in a CLAM price crash on the Poloniex exchange network. The reports indicate that the tragic incident pooled in a loss of nearly 1,800 BTC across the BTC margin lending pool. The sudden spun-off of Poloniex from Circle triggered the situation and left the core team struggling to manage the operations. However, things didn't fall into place and people around the world lost their trust in the exchange.
Withering away the past mistakes, Poloniex is all set to get back on track with its new executive team. The core team has analyzed the situation and is now keen to help the investors who lost their hard-earned funds during the crash. In the past, under Circle's ownership, Poloniex reimbursed 10% of the loss borne by all the investors in June, 2019. Later, in August 2019, the exchange initiated the second phase of the reimbursement program. A total of 53 investors were fully repaid through the two refunding initiatives.
New Steps To Be Taken By Poloniex
A payment of up to 0.0047 BTC has been made to the accounts of all the loss bearers. This cleared off the dues of more than 1,000 people whose amount was at or below the payments made.
In April 2020, Poloniex will reimburse the lending fees expenses incurred by the investors since June 6, 2019 incident. This includes the nine months lending fees paid by the loss bearers.
After the bulk payment in April, the exchange will reimburse all future lending fees to all the impacted investors, until they are fully reimbursed.
The exchange will lay in efforts to recover funds from the defaulted borrowers as well.
The executive team at Poloniex exchange promises to maintain full transparency in the recovery program initiated by it to win back the lost trust of the investors as well as to strengthen the market position of the exchange.