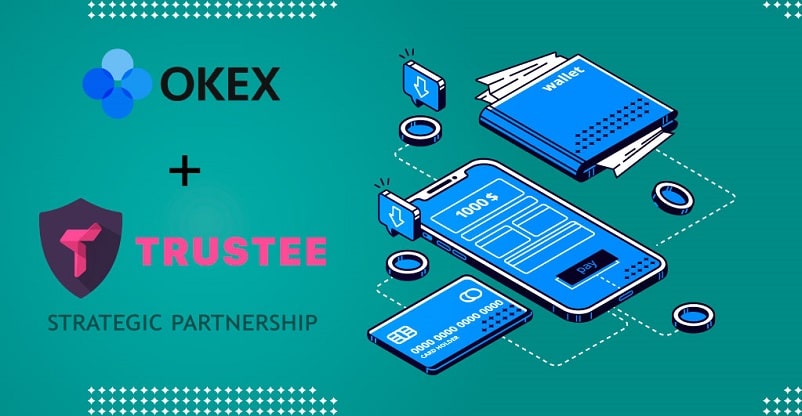 World's leading crypto futures trading exchange OKEx announced on Wednesday that it has entered into a partnership with custodial, multi-currency crypto wallet Trustee. In the official tweet, the exchange added that its native crypto OKB token will be available on the wallet, which will allow users to buy and sell digital assets using VISA and MasterCard.
Trustee Wallet is a Ukrainian crypto wallet that allows users to store and trade various crypto assets. In reply to one of the users, the wallet stated that it currently supports VISA and MasterCard cards from Ukraine, Russia, Belarus, and Kazakhstan and that support for other countries will be added soon. Users will get to pay fewer exchange rates if they use OKB token, apart from several other perks.
This collaboration with Trustee Wallet will allow the Malta-based crypto futures exchange to tap into the growing crypto user base in eastern Europe and northern Asia. Countries like Ukraine, Russia, Kazakhstan, and surrounding nations have a dearth of formidable banking and remittance services. This makes them excellent markets for projects like OKEx and such other exchanges.
Earlier in June, OKEx integrated peer-to-peer Bitcoin marketplace Paxful on its platform. This move would help OKEx users pay for Bitcoin via the fiat-to-crypto payment method, with more than 160 fiat currencies. With such partnerships and collaborations, OKEx has been able to play a vital role in crypto adoption, especially in roping in traditional users by offering traditional card payments and fiat payment options.