Cryptocurrency News
CoinGecko Joins Hands with TokenInsight to Have Access to Reliable Token Data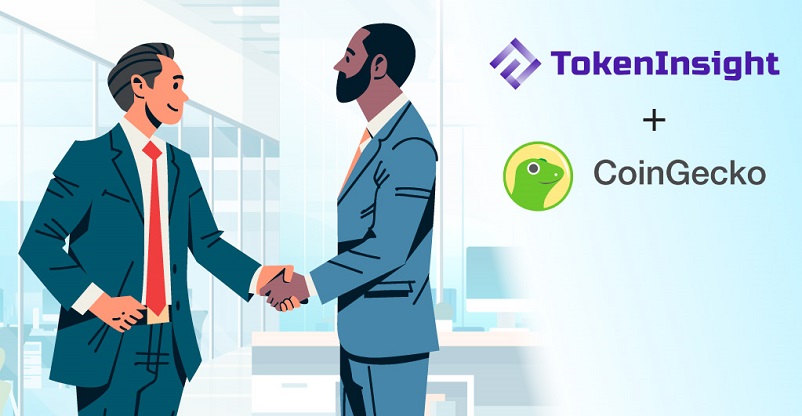 In an important strategic partnership, CoinGecko has announced its collaboration with TokenInsight. This association aims to make TokenInsight's reliable data and ratings available to the CoinGecko platform. From a broader perspective, this will enhance the confidence in the cryptocurrency market as users will be able to make more transparent and informed financial decisions. The partnership also makes the data available globally which means that limitation of geographic location can no longer remain an impediment for investors.
Strategic Implications
According to crypto analysts and domain experts, this partnership will help improve the transparency and credibility of the overall digital coin space. This enhanced credibility will help the widespread adoption of digital assets across the world. It is also an indication that industry is getting mature with each passing year and stakeholders are now ready to strike new partnerships in the interest of larger good of the industry.
The top leadership of both organizations has expressed their happiness over this partnership. CoinGecko's co-founder, Bobby Ong, said that association is extremely significant for the company and its users. The reliable data from the TokenInsight will help the users to make more informed and rational decisions. TokenInsight's partner, Wayne Zhao, also expressed the delight over the association and said that this coming together is a natural fit for both organizations as they complement each other's capabilities at a strategic level. Zhao further added that the partnership will help them to serve the global market in a more comprehensive manner which, in turn, will allow both companies to expand their footprints internationally.
Conclusion
There is no doubt about the importance of credible and reliable data in the financial decision-making process. The importance of data becomes even more significant when it comes to the cryptocurrency domain as digital coins are notorious for their high level of volatility. This strategic partnership will help users and investors to have access to reliable data. With the help of this transparent information, one can easily tide over the high volatility scenario that the crypto market continues to face.