Blockchain News
Nord Finance Teams with Elrond Network to Popularize DeFi Industry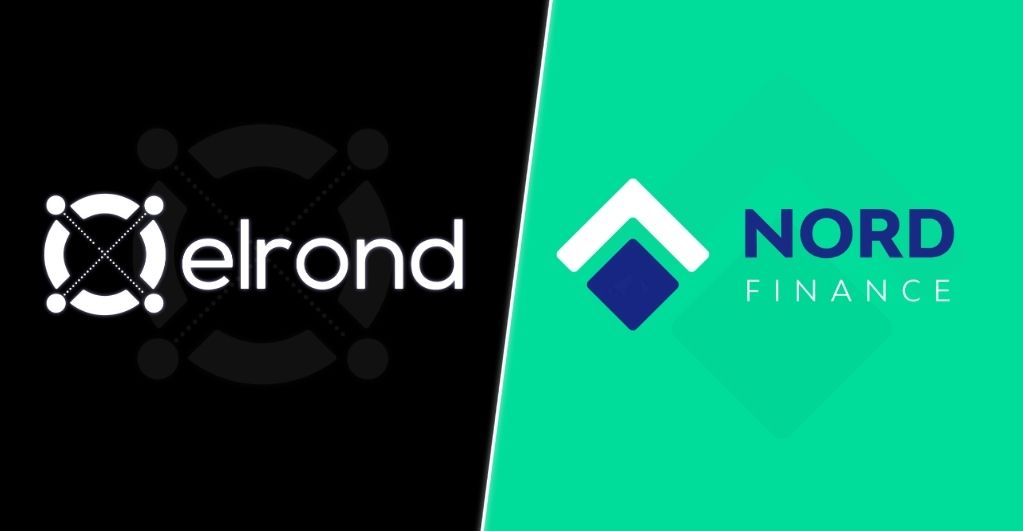 Taking pride as a trusted decentralized interface designed for revolutionizing DeFi investment, Nord Finance has announced its strategic partnership with Elrond Network, a globally acclaimed blockchain firm for the internet economy. The collaboration will pave the way for new opportunities related to automated cross-chain DeFi projects for eGold investors. The Nord Finance team released an official Twitter post to circulate the news stating:
🌟 $Nord Enters Into Strategic Partnership with @ElrondNetwork to Bring Cross-chain DeFi Opportunities🌟

We are pleased to announce a strategic partnership with Elrond, a leading public blockchain to introduce cross-chain DeFi Opportunities.

Read More: https://t.co/G2aw2isSFg pic.twitter.com/h3z6KwX8Zz

— Nord Finance (@Nord_Finance) March 2, 2021
As per the official announcement, the integrating parties will put in their joint efforts to encourage the mass adoption of DeFi solutions. The teams will strive to mainstream decentralized financial channels for easy working and access for the users. The collaborating firms will glorify the plethora of advantages put forward by DeFi in the industrial space to make investors understand its potential.
The eGold holders will help investors to take part in DeFi contracts through the Nord blockchain. The Elrond community will explore the potential of Nord Finance's selective product range. The Elrond to Ethereum token bridge will trigger value transfers for the users. The bridge will foster the integration of one smart contract to a smart contract on the other chain easily. The eGold holders will be allowed to participate in DeFi projects of other channels to promote mutual growth and development.
Designed as a powerful blockchain cluster, Nord Finance provides simplified decentralized financial solutions to customers. The ecosystem is focused on eliminating the limitations of the traditional financial channels. The blockchain works seamlessly with multiple blockchains and provides the best services to the users, including secured savings, loans against assets, swaps, investment, and fund management, etc. The growing popularity of DeFi has been exploited by Nord Finance easily. The revolutionary services offered by it encourage community participation and provides good earnings.
The CEO of Elrond, Beniamin Mincu, stated that the partnership would help to promote the easy flow of capital across regions or technology. The teams will foster global finance and provide potent opportunities to investors. Nord Finance's CEO, Amarnath Reddy, shared a similar view on the collaboration. The spearhead revealed that they would work together to achieve their shared objectives of mass adoption for DeFi. They will explore new horizons to enrich the customers with high-tech DeFi financing.