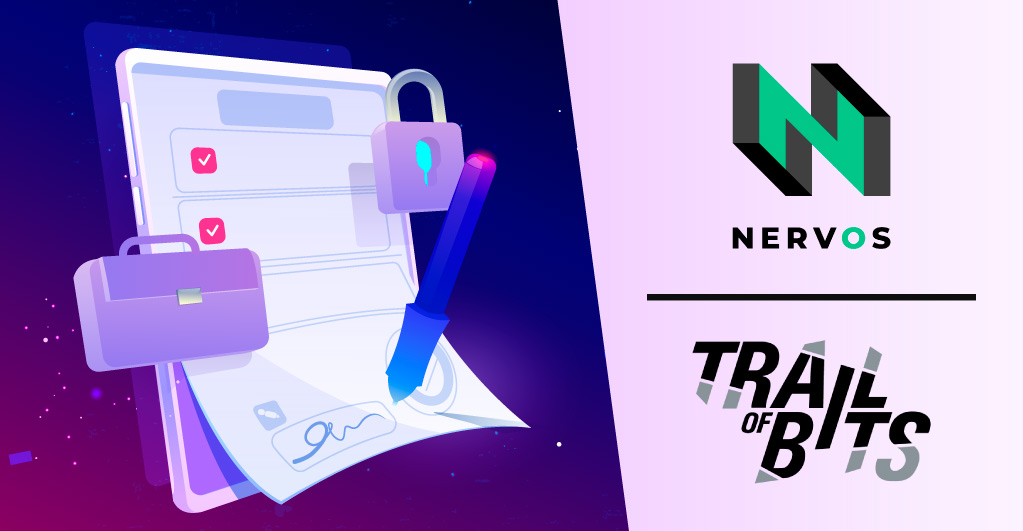 It is heartening to witness the impressive growth that Nervos has achieved since its inception in 2018. The company has carved out a place for itself in the blockchain technology domain, and with over 90 team members and a community exceeding 40,000 developers, it has been on a roll. Now adding a new feather to its well-adorned cap, Nervos has announced that it has selected Trail of Bits as an auditing partner for its smart contract ecosystem.
Finer Details
Undoubtedly, smart contracts offer high safety and security, and hence, it is one of the most trusted technologies commercially available in the market today. However, there are still some loopholes in the technology that can be exploited, especially in decentralized finance. Not only the changes in regulatory compliance pose a threat, but the companies also need to consider the vulnerability of hackers' attack. Nervos has an aggressive and burgeoning presence in the smart contract segment, and taking a proactive step towards security; the company has decided to partner with Trail of Bits to audit its smart contact solutions.
The reason for Nervos' decision is quite apparent. Trail of Bits is one of the most coveted names in the domain of blockchain security solution providers, and since its inception in 2012, the company has remained at the forefront of conceptualizing innovative and novel solutions for blockchain technology. This particular collaboration will manifest in a number of ways in the coming weeks, with the Trail of Bits' security experts closely scrutinizing every bit of the potential security loopholes for any vulnerability. Some of these auditing measures will include analyzing the architecture of Nervos, coding process review, testing the security properties, analyzing the system for potential hacking threats, etc.
Conclusion
This proactive step from the Nervos will add to the company's brand equity. It will not only enhance the safety and security of its smart contract solutions but also send a clear signal to its potential customers that Nervos is committed to providing fool-proof solutions to its clients.