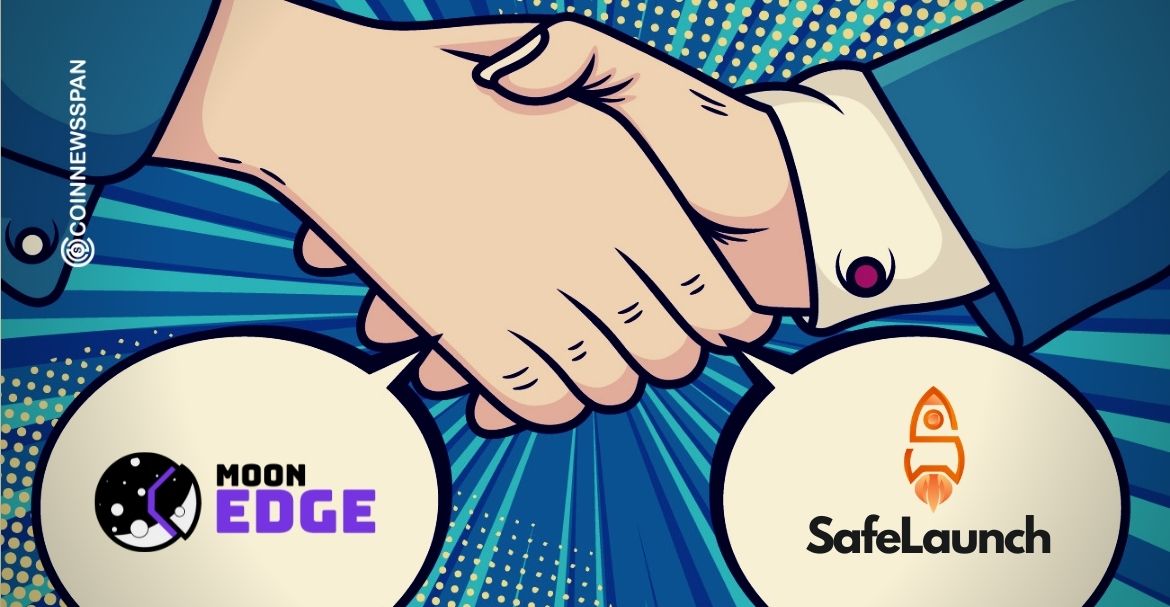 MoonEdge recently made the most exciting announcement to collaborate with SafeLaunch, the famous launchpad of the BSC Network. The two platforms are now striving hard to provide the teams with premium access to the most exciting projects at the pre-IDO stage. The launchpad of SafeLaunch is renowned for its security, fairness, and quality.
The platform utilizes an advanced vetting mechanism to ensure that every pre-IDO project selected for execution at the platform is of the best quality. The decentralized launchpad and incubator of projects help connect disruptive ideas with investors to enable tier-one projects to execute and launch at the platform. In partnership with MoonEdge, SafeLaunch is working on implementing a wide range of in-house auditing models and processes to ensure a safe and equitable experience for the users. The platform also comprises a powerhouse of DeFi products that benefit the project developers and users registered with SafeLaunch. On the other hand, MoonEdge is the decentralized launchpad that facilitates the launch of DeFi projects on the Polygon. The platform strives to guide the projects to the market after the launch on the Polygon network. There is a seamless alignment between the work and values of both SafeLaunch and MoonEdge, and that is why the partnership between the two platforms shall be a great success.
The synergistic collaboration between MoonEdge and SafeLaunch shall improve the quality of performance of the two platforms. Through the partnership, the platforms shall share crucial insights and technical analysis of the projects and increase the understanding and insight of the projects. The platforms shall also share deal flow focusing on the BSC network and Polygon network of SafeLaunch and MoonEdge, respectively.
Through the knowledge and technology transfer of the partnership, SafeLaunch has begun the execution of two exclusive top-tier projects that include Onomy.io Protocol and Xion.Finance. SafeLaunch is conducting a public sale on 5th July 2021 to provide investors with opportunities to engage with the developers of the top-tier projects.