Monero trades at $45.67 at the press time but remains quite near to the 90-day low price. XMR/USD price trend makes an inverted 'V' shape pattern. The current trading price of the coin lacks support from the moving averages. However, the immediate support is awaiting at around $46, which happens to be the 10-day MA.
Monero Price Analysis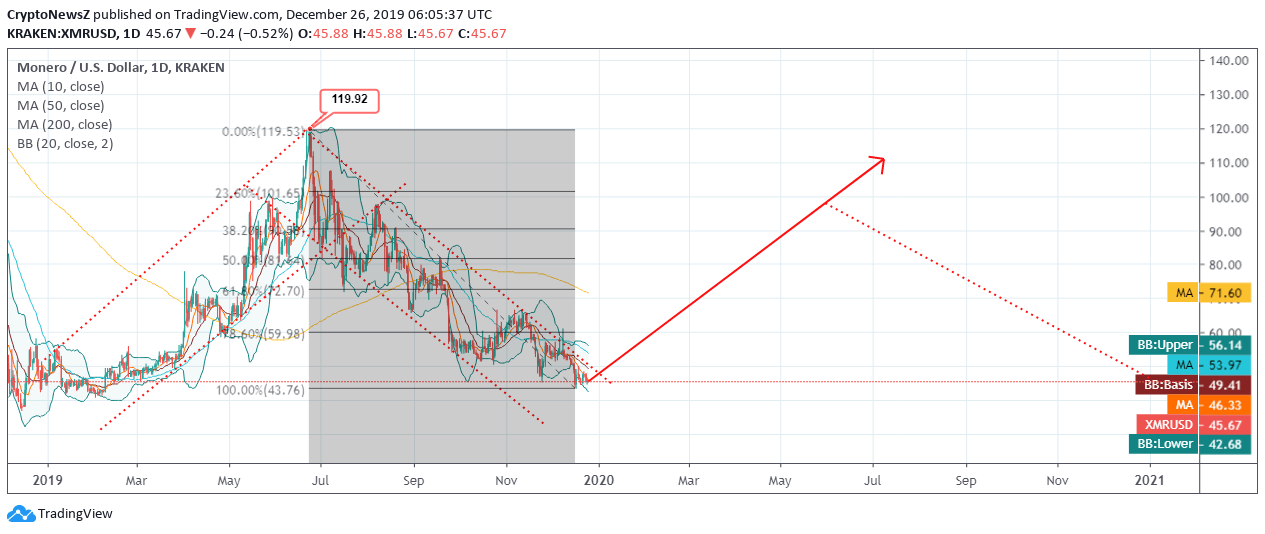 Analyzing the daily XMR/USD price trend on Kraken, if we project a similar kind of trend in the upcoming year 2020, it is ought to take a rise in the initial months. If the same takes place as we anticipate, it is likely to gain support from the long-term moving averages. Currently, Monero even lacks support from the 20-day Bollinger Band Basis. The immediate opening of the Bollinger Band is normal, and we do not foresee any volatility. The 10-day and 50-day MAs are inside the range of the upper and lower Bollinger Band; however, 200-day MA remains out of the stated range.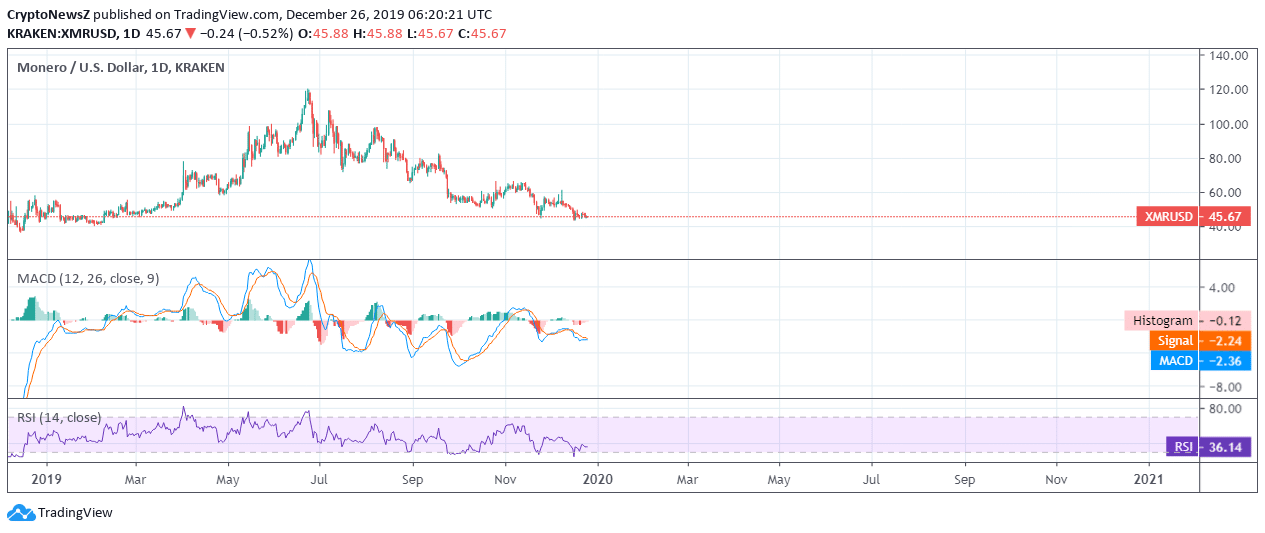 The technical indicators laid on the XMR price trend against USD, the MACD of the coin is running below zero and holds a slightly bearish outlook as there has not been a steady recovery.

The RSI of the coin also confirms the same as it is currently at 36.14 and holds no extremities but an inclination towards the oversold region.


Warning: sprintf(): Too few arguments in /home/lawyerm9/public_html/coinnewsspan.com/wp-content/themes/deus/functions/images.php on line 269