Litecoin News
Will Litecoin (LTC) Continue to Underperform in the Near-term?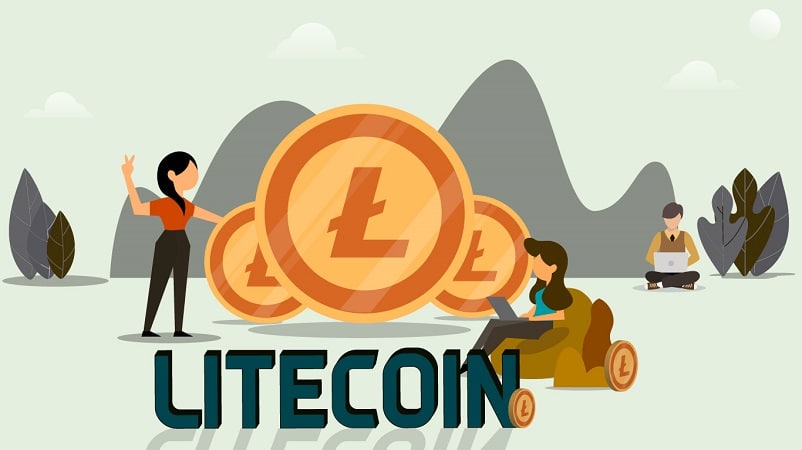 The performance of Litecoin had been stupendous during the first half of the year despite a slow start to the year. The coin has had massive upward rallies in April and June though the bearish volatility from July took the price in the opposite direction, as seen from the YTD price chart. The price of LTC moved between $31 – $137 indicating the great performance put up by the coin.
Litecoin Price Analysis
LTC had a gloomy start to the year but slowly started showing a continual upward rally till June. The bearish volatility from July took the Litecoin price in the lower range, where it has been pushed since then. The price was at a low of $31.62269 on February 01. The price shot up to 190.51% on April 06 at $91.56. There was a slight hiccup in the price movement of LTC when it fell to $65.74 on April 28 showing a downward variation of 26.86%. After that, the price of Litecoin again went on a continual upward swing and reached a high of $137.35; the huge gallop was at 109.87%. The good fortune for the coin got reversed with the entry of the bears in July and the price was pushed down continuously below the baseline and has reached a low of $40.2291 on December 16. With the bears still being stronger, the price has gone down today to $39.72 showing a downward movement to the extent of 1.26%.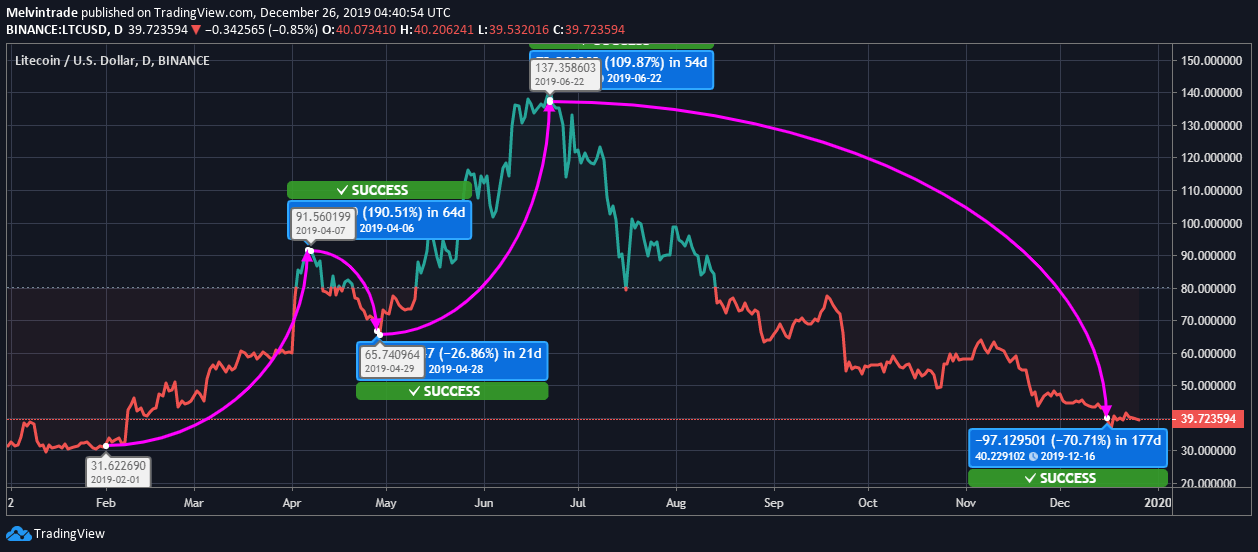 Litecoin price is fully under bear control for the time being and looks like till the crypto market volatility continues, the price will show similar variation. Experts are positive on the capability of the coin to get back to its old ways by early 2020 when the crypto market is expected to stabilize. Investors can continue to invest in the LTC coin from a long-term perspective.