Cryptocurrency News
MEW Announces Collaboration With CoolWallet, BCVault, WalletLink & WalletConnect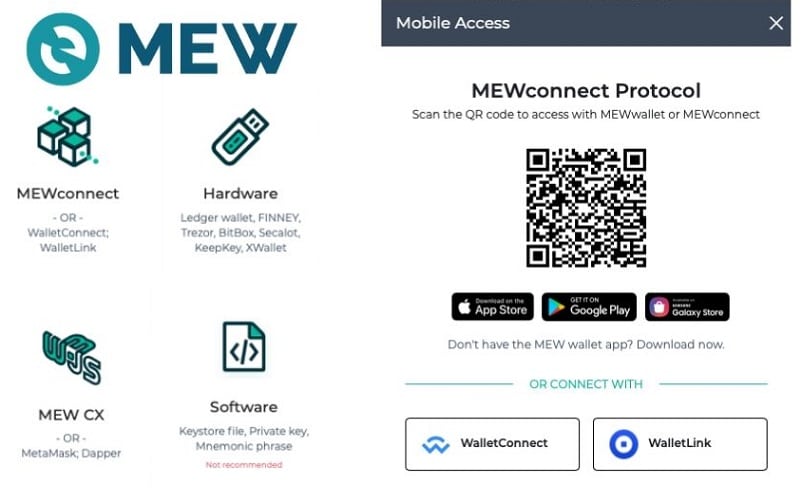 MyEtherWallet or the MEW wallet solution has announced the news about the addition of two new prominent hardware devices, CoolWallet and BC Vault, to its network as well as support for mobile connection protocols WalletLink and WalletConnect to enrich the experience of its global customer base.
According to the official blog post, the integration of CoolWallet with MEW will allow the users of the former to enjoy streamlined access to the wide range of services offered by the Ethereum blockchain in MEW's web interface. On the other hand, the addition of BC Vault can also be seen as a crucial development as the platform offers a wide spectrum of lucrative features, including private key backup to SD card, potential to create over 2000 different vaults, support to all top-rated cryptocurrencies and ERC-20 tokens.
With cryptocurrencies fast emerging as a prominent mode of payment settlement across the globe, firms are striving to make access mechanisms for the virtual currencies more convenient. Today, a majority of people operate their crypto accounts on their smartphones using mobile wallets. These wallets are not just secured, transparent, and immutable, but are also easy to access from anywhere and at any time by the customers. MEW infused WalletLink and WalletConnect protocols to its network to allow customers to enjoy access to Ethereum services on their smartphones. These protocols will manifest the connection of mobile crypto wallets to Dapps for the developers at their disposal. Where WalletLink is the protocol used by Coinbase Wallet, WalletConnect is the connecting channel for more than 20 popular mobile wallet apps such as Trust Wallet, MetaMask, Coinomi, Atomic, etc.
The interested investors can use WalletConnect and WalletLink to access MEW by choosing 'MEWconnet' on MEW's Access Wallet page and thereby scanning a QR code with their smartphones. For connection with CoolWallet and BCVault, the users need to go through the Knowledge Base section on the official page of the platform.
Ever since the establishment of the Ethereum blockchain in 2015, MEW has played a significant role in its development and enhancement of popularity. The wallet solution has given out active support to the Ethereum team during all phases, good and bad. MEW's revolutionary web interface enriches the users of MetaMask and other hardware wallet solutions with an easy interface, secured, and simple for token management, contract interaction, DApps, DeFi, cryptocurrency swaps, etc.