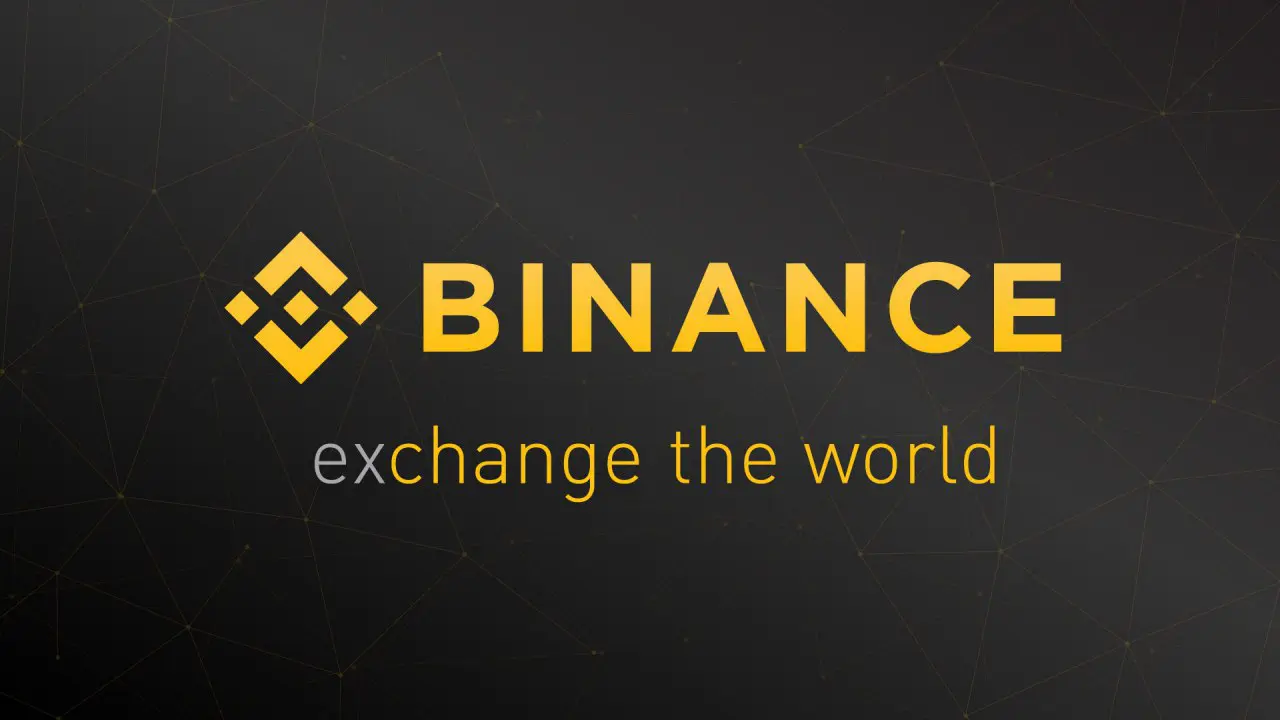 Binance, the leading crypto exchange has launched the enhanced version of its Trust Wallet that supports multiple-decentralized exchanges (DEX).
The new development was announced in an official statement on 24th July to cryptocurrency source.
Trust Wallet is a cryptocurrency-based wallet app of Binance also an open-source, decentralized wallet app. In 2018, initially, the Trust Wallet provided support to only Ether (ETH) and Ethereum tokens. But now with the latest version, the app will support some leading digital currencies.
Binance later extended the Trust Wallet support to the numerous digital currencies after which the exchange launched the Trust Wallet on its Binance DEX platform- non-custodial platform in June 2019.
Due to the integration of liquidity protocol- Kyber Network, Trust Wallet customers are now, allowed to swap their digital currencies across multi DEX exchanges.
A Kyber Network liquidity protocol is a platform for cross token trading services. With Kyber Network, Trust Wallet customers can facilitate higher access to a large liquidity protocol and quickly pay through Kyber Network.
Binance crypto exchange purchased Trust Wallet app back in April 2018. Ever since then, the Trust Wallet app has served as the official wallet of Binance DEX. Bincance consists of more than 15 decentralized exchanges in the crypto market. Binance still needs to release the list of DEXs that the new Trust Wallet app will support.
The announcement highlights that the customers of Trust Wallet will be able to access multi DEX exchanges. Customers can exchange their digital currencies in an order book-less interface, allowing for a more convenient way to swap digital fund, faster.
Founder and CEO of Trust Wallet, Viktor Radchenko mentioned,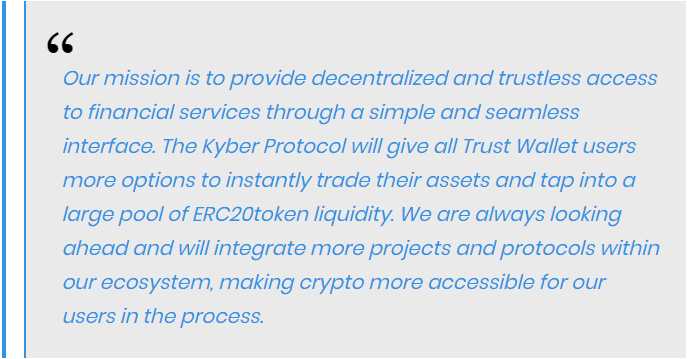 The new Multi-DEX opens numerous new opportunities for the way customers operate. For instance, imagine that you are waiting at a coffee store, and they accept a different digital currency other than the one you have in your Trust Wallet. Following this integration, you can instantly pay for the coffee by swapping your crypto asset against the one coffee store accepts.
Apart from being a crypto wallet app, the app enables users to access hundreds of decentralized apps (dApps) and operate with various blockchains through a mobile interface. With the new launch, Trust Wallet is providing its customers the option to select where and how to trade.
Earlier, Binance had revealed details of its blueprint for Trust Wallet app, mentioning its plans to back crypto tokens using a proof-of-stake algorithm, provide staking solutions, and combine layer 2 payments protocols like Lightning network.
The interface of the Multi-DEX support is simple and thus enables the Trust Wallet customers to swap digital currency easily.