Forex News
Indian Rupee Strengthens as the RBI cuts the Repo Rate to Combat COVID'19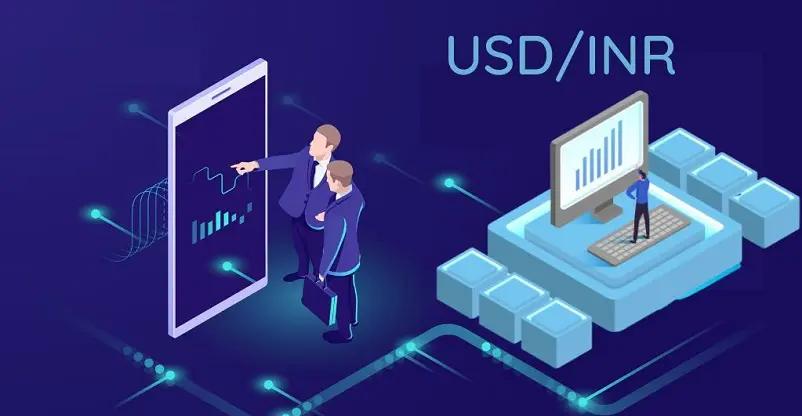 USD/INR has closed the week trading around 75.205 with a choppy market experienced for the major part of the week. The pair has retreated to a 6-day low around 74.20 and rapidly fell below 38.20% Fib Retracement level. There was immediate high marked at 77.410 just ahead of the lockdown in India on March 19, 2020.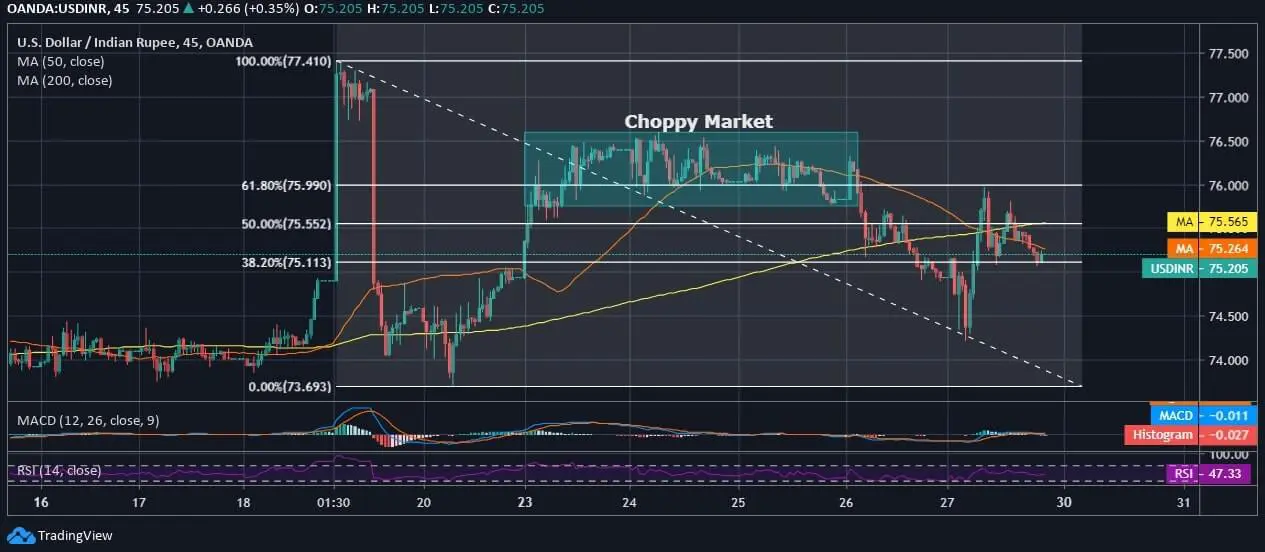 As the cases of Coronavirus are increasing at the speed of light, the Reserve Bank of India has been a ray of hope for the middle-class families out there in India. The finance minister has unveiled a 1.70 lakh crore of the economic package, which includes free food grain and cooking gas to the poor for the next three months, along with the relief from EMIs for the stated duration.
Nonetheless, the RBI has also cut the repo rate by 75 bps to lessen the burden amidst the spread of the deadly virus. It was just then when the Indian Rupee strengthened and dipped to 74.2. This also pumped the investors to invest as the RSI rose consequently, and the MACD crossed above the signal line just to turn flat, thereafter.
Moreover, USD/INR had been a prey of choppy market until March 26, 2020, after a gradual candlestick rise on the last day of the previous week. The COVID'19 cases in India have been increasing rapidly, and the strengthening of greenback at this point in time against the INR has led the RBI's forex reserves fall to $481.89 billion, which was $487.23 billion in the previous week. This was also ramped up by a $2 billion swap when the Rupee nosedived steeply against the American Dollar.
The current retreat is due to the injection of the stimulus package in the Indian economy as USD/INR fell from a high of 77.14 to yesterday close at 75.025. The major price to watch out for stands at daily 38.20% and 61.8% Fib viz., 75.60, and 76.19, respectively.