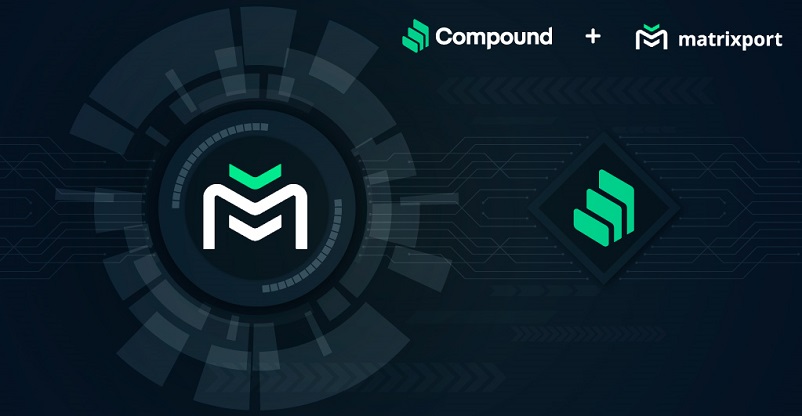 A lot of newcomers entering the blockchain space have a lot of questions regarding DeFi or CeFi. Decentralized wallets are currently required to get access to the financial service that is placed on the blockchain or DeFi projects. But at times, it's quite challenging for the newcomers to know about the concepts of the private key, smart contracts, gas fee and etc. Apart from that, it is also necessary for the newcomers to make sure they are sending the right tokens to the correct place at the correct time.
The CeFi is easier for the newcomers to understand with the similar traditional finance design. The CeFi is off-chain operated on a centralized platform, which somehow raises concerns about the security of the assets.
There are a lot of CeFi projects that are trying to find ways to connect with DeFi, but for the CeFi projects, users are making use of centralized wallet accounts instead of their own private keys. Without a decentralized wallet, how is it possible for the clients to verify details about their transactions of where they go? Matrixport has come up with a solution to this problem.
Matrixport has introduced the "Lucky Number" concept for the user to keep track of their asset flow. The users will be required to fill in a 3-digit lucky number code to continue the supply of assets to the Compound; this number will be adjoined to the last 3 digits of the "Gas Price" number in the proportionate on-chain transaction. A transaction hash will be made after a successful top-up. This will enable clients to find their lucky number on the gas price field.
On talking about the introduction of the DeFi projects compound for its clients, Rong Lin, Senior VP and Head of Lending for Matrixport said,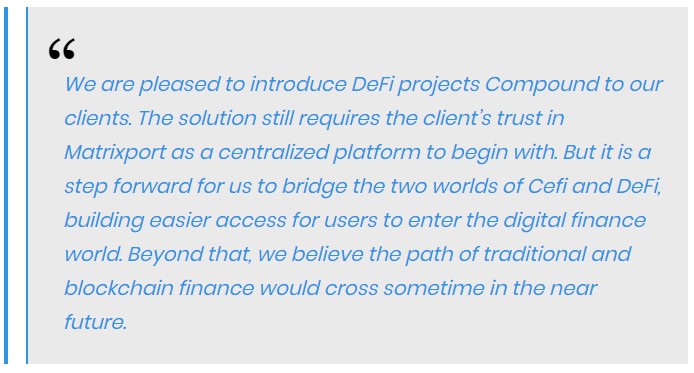 With the launch of features like "lucky number," Matrixport is trying to expand a little more easily accessible, open, and transparent way for marketing campaign.