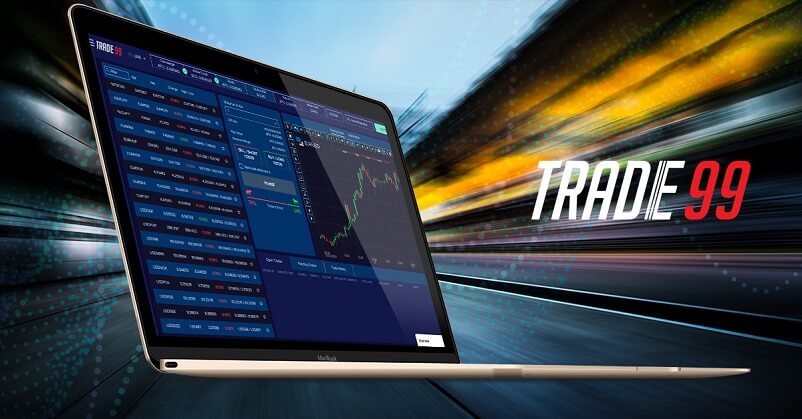 Crypto trading is one of the fastest growing markets but still remains largely underserved. Amid the dearth of good trading platforms, Trade99 stands out as the ultimate choice for buying and selling crypto assets. It has got everything that's required for being the global leader in crypto trading. Here's why:
Long Term Vision Based On Extensive Research
Trade99 was created by experts with years of experience in different genres of the financial markets. After conducting extensive market research on consumer needs, the company has laid down a formidable long-term roadmap to offer custom made services for its customers.
The platform is based on keeping customer satisfaction and welfare at the top. It strives to offer competitive prices, leverage, and the best customer support team in the industry. Trade99 has several future plans in place to better its already amazing services with continuous learning and adaptation.
Tailored Services For Every Section Of Investors
Due to extensive research, Trade99 understands the economically diverse investors in the market like none other. Therefore, it offers a variety of investor accounts, classified on the basis of investor capacity. These options include a Standard Account, which has basic features, Silver Account, Gold Account, and Premium Account, each based on customer capacity and preference.
For any platform to be successful, taking care of the diversity is extremely important. There are a large number of small and mid-sized investors, which have limited resources and expectations. Catering to their demand is extremely vital, as the number of small investors is likely to go up tremendously with the growth of the crypto market.
Sophisticated Security And Safety Net
Despite having a keen interest in crypto markets, many investors hold back because of security concerns. Also, recent attacks on crypto trading platforms haven't been encouraging a bit. For being universally successful, a trading platform needs to focus exhaustively on protection from cyber crimes.
Addressing the issue, Trade99 provides a sophisticated security and safety net, which allows users to focus simply on trading. The platform is equipped with advanced cybersecurity systems, that prevent cyber attacks and hacks, which have plagued existing platforms.
Easy To Use And Dynamic Interface
No matter advanced or safe a crypto trading platform is, it is only as good as how people find it while using. Even a great platform can tumble if the interface is complex, which makes using it difficult for investors to use it. This is another area where Trade99 excels.
The platform has an extremely easy to use interface, which makes life easier even for novice investors. However, being simple doesn't make it less interesting for experienced investors, as it is loaded with features which offer a customized trading experience.
All of the above-mentioned features make Trade99 the absolute best in the world for crypto trading. Also, the platform packs several other features, which makes its case even stronger.