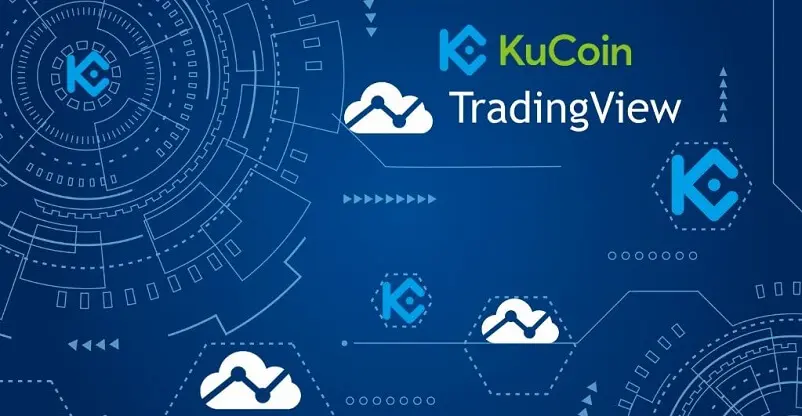 KuCoin is ecstatic to announce that KuCoin has partnered with Trading View to allow KuCoin users to view real-time prices and K-line data of all trading pairs of KuCoin on Trading View.
The users can now look upon their crypto assets that are traded on the KuCoin platform by just typing KuCoin followed by the name of the asset.

What Is Trading View?
The TradingView is an innovative endeavor by a group of developers and traders that hold a lot of experience of building trading software, who have the vision that trading technology should be simplistic, powerful and feasible for everyone. The advantages of advancements in cloud computing technologies and browser languages have brought the idea into the reality of bringing interactive technology to people across the world.
The TradingView is a social community for traders to interact, learn and share new ideas of working together to bring required improvements in their skills. Its a unique and simple way to share live charts instantly with few technical analysis ideas that bring traders together and create a first step of having a full trading platform in a web browser. 
KuCoin has recently supported the Newscrypto (NWC) lockup and cashback program. This program will be starting on 30th March 2020. KuCoin is an exchange platform that is a safe and efficient cryptocurrency exchange. KuCoin aims to find the best available projects in the crypto industry.