Blockchain News
IOST Announces Partnership with Greencore, Will Develop Layer-2 Scaling Solutions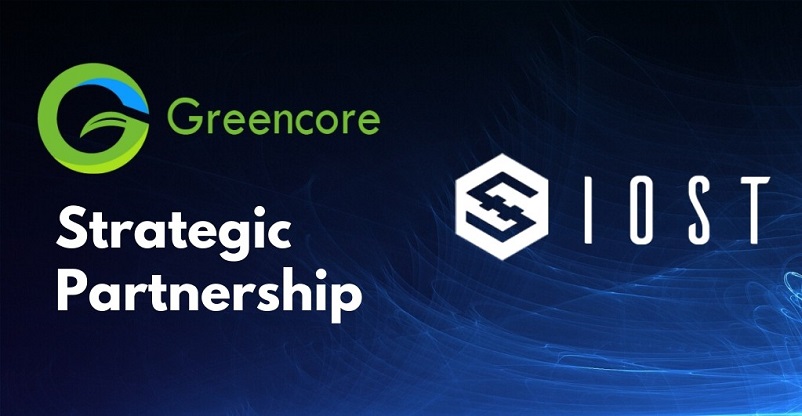 Scalability-focused decentralized blockchain network IOST announced on Monday that it has entered into a strategic partnership with Singapore based new-energy blockchain network Greencore. As per the partnership, the company will develop layer-2 scaling and privacy protection solutions by applying Greencore's promising applications like the new-energy trading and settlement marketplace.
Elaborating the partnership, Greencore posted a blog on Medium, in which it said that it will utilize IOST's advanced public blockchain framework to optimize its own blockchain infrastructure, by adopting IOST's novel off-chain scaling technology. It further added,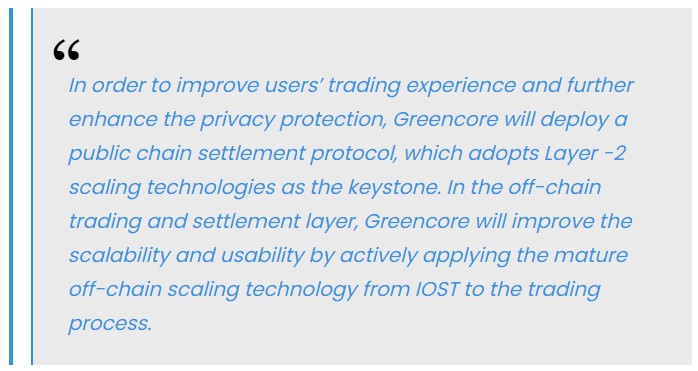 Based on the Greencore Protocol, Greencore specializes in reconstructing the new-energy industry via the Greencore Trading and Settlement Platform. It is a platform integrated with Carbon Trading, New-energy Assets Trading, Renewable Energy Certificates, and Carbon Capture and Storage (CCS), and aims to achieve high efficiency, transparency, and liquidity for the industry.
On the other hand, IOST is one of the biggest decentralized blockchain protocols in the world, backed by biggies like Sequoia, Matrix, ZhenFund. It functions on the "Proof-of-Believability" (PoB) consensus algorithm and uses the layer-2 design architecture.