Blockchain News
INX Limited Launches First Blockchain IPO on the Tokensoft Platform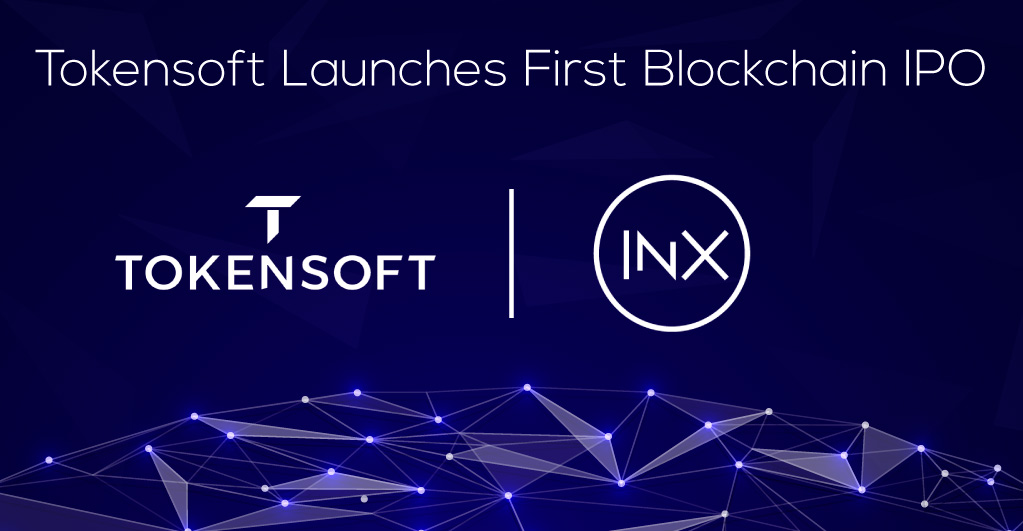 The first Blockchain IPO in the US on the Tokensoft technology platform has been launched by digital asset exchange INX Ltd.
The enterprise-level tokenized securities sector has continued to expand in recent times and the competition has also become sharp. The plans to host an Initial Public Offering (IPO) were announced by the startup INX Limited token exchange late last month, which had submitted the proposal for approval to SEC. The IPO is to raise funds for the multiple platforms that INX will launch in the future. Importantly, this IPO would be one of the first to be registered with the SEC.
Tokenized tokens are still very rare in the global Blockchain scenario but can be very effective when planned out carefully. The recent Argo Mining IPO raised a massive $32.5 million.
In a press note, Tokensoft Inc (Tokensoft) reveals that it is excited to announce the launch of the Blockchain INX Ltd IPO on its platform. This happens to be the first SEC approved F-1 offering of a digital security token in the US and is a proof of the belief that SEC has in those using the Tokensoft Blockchain infrastructure.
The same has been pronounced in a tweet on the IPO issue.
The @INXLimited token, built on ERC-1404 is deployed here: https://t.co/5Na6bZXRTA

The @TokensoftInc platform auto whitelists users after they go through KYC/AML. You can see this happen on-chain in real time. pic.twitter.com/6lcLsMeRoq

— Mason & Co. (@masonic_tweets) August 25, 2020
Several services of Tokensoft will be used by INX Limited to ensure that the launch goes off without a hitch.
One is the Tokensoft Offering Platform, which will ensure that the investors follow the IPO subscription process and the compliance procedures scrupulously. The platform will check whether the regulatory Blue Sky filing norms are adhered to in every state.
Next is the Tokensoft Investments Accounts, where investors will be able to monitor their Blockchain-based investments.
Finally, the Tokensoft Transfer Agent will provide investors with specialized Blockchain Administration services and shareholder services through Hub Security.
The IPO process on Tokensoft has been initiated in stages. Top-level security in managing the INX security Token is assured through a process audit conducted by Ernst and Young. The main task of creating INX's security token through the utilization of the Tokensoft-developed Ethereum ERC-1404 was then taken up and completed. The security token can automate employee lock-up needs through the Blockchain. Many custody choices have been provided to investors through integrations with Anchorage and BitGo.
Interested investors can now access the Tokensoft-supported INX IPO site as it is open for registration. There are clear instructions on the portal of how security token holders can receive basic cash flows of up to 40% as well as discounts on certain services.