Gaming
Introduction to Some Gambling Slangs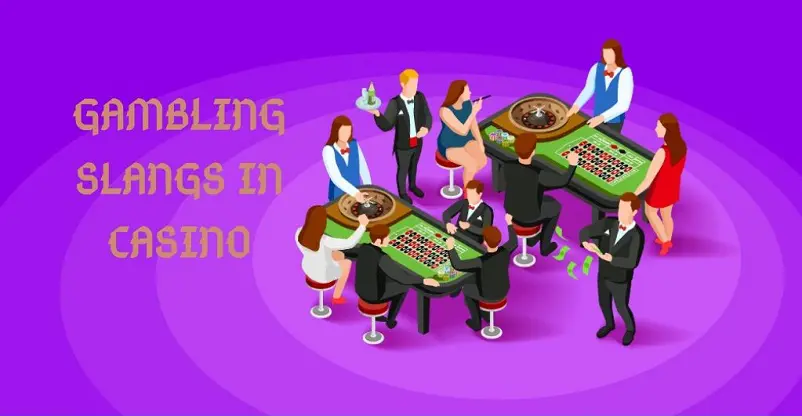 Gambling is exactly the same from where it started. The only thing that evolved over time is the different methodologies in which we gamble and definitely the slangs and name-calling that is involved. Now, That is something new! Slangs have definitely been the newest threads in the gambling space for two reasons, it is unique and fun to use. 
There are a lot of slangs that are involved in gambling these days and if you are looking forward to making a sense or two about it, this is probably the right space. 

Beginner's luck: 
This is probably used if you are a newbie to the gambling niche and you are on a winning streak with no professional gambling experience.
Fish: 
The next interesting terminology is Fish. This is something no gambler wants to become. A fish is someone who is losing money at a very fast rate. Here is a pro-tip: Look for the fish while you gamble, if you aren't able to identify one, it is evident that you are the fish!
The Cage: 
This is probably the heart of a casino. This is where the main stash is located. All your betting chips here can be exchanged for cash and vice versa. Make sure that you are on a controlled leash when you are approaching the cage or else you might end up losing everything at a single go.
Hot: 
You always need to keep a keen ear for this. This means that the board seems to be at a position favorable for you to win.
Jackpot: 
Probably the best thing you might want to hear when you are gambling. This term usually means that the player is eligible to make a cash withdrawal and take home all that he/she has won!
Cold: 
This is probably not the thing that you would want to wind up hearing when you are gambling. This means that the game that you are playing is not in your profit margins or simply it means that you are losing the game. 
Whale: 
This is a term that is given to the person who waivers a ton a lot of money into the game. But if luck doesn't play your side, you might not be called that anymore!
Juice: 
It points to the amount of money that you are putting on the table. Make sure that you have a lot of juice, especially if you are competing with a whale. 
Chase:
This is probably called out by the person who wants to bet even more and take a chance. The odds might not be in your favor but still, you want to see a hand if you can get lucky. 
The bookie:
Now, this is a term that is given to a person who accepts and pays off bets from the people in the gambling pool. He is probably like the referee of the game. 
Now that you are aware of the terms that would be helpful in a gambling event, let me introduce you to MintDice. If you are into bitcoin and gambling this is the perfect suite for you to test out your new gambling terms. They are probably the best bitcoin-powered gambling casinos and they are also a well-secured platform.