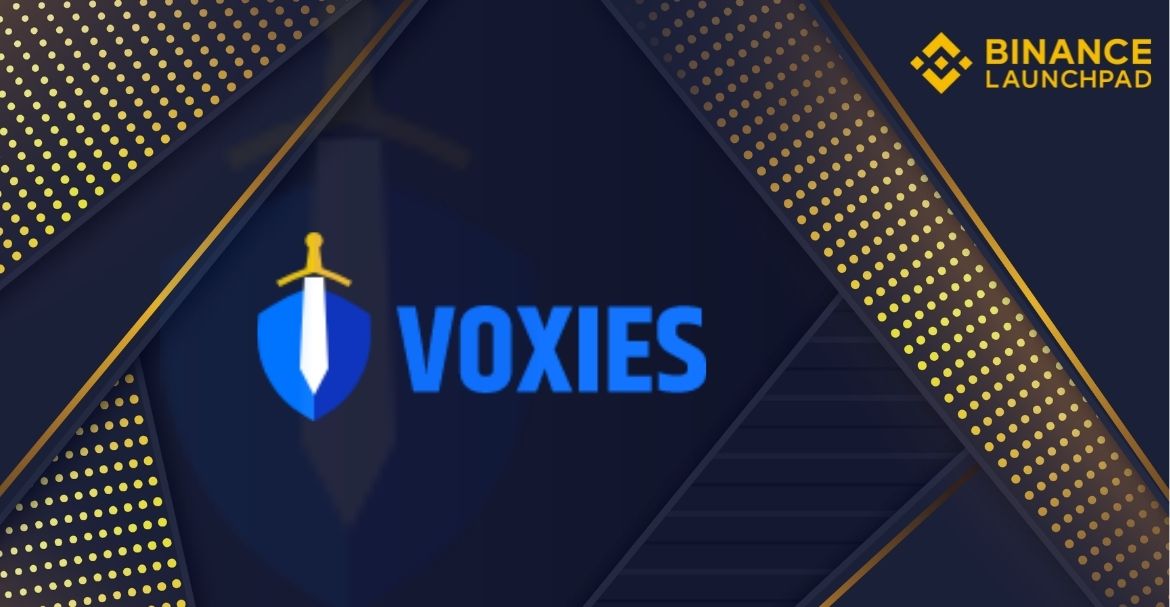 Binance is pleased to announce the launch of Voxies, the 25th project on the Binance Launchpad (VOXEL). The token sale for Voxies will follow the Launchpad subscription model, with user BNB balances being recorded starting at 00:00 AM on December 7, 2021. (UTC).
From 2021-12-07 00:00 AM to 2021-12-14 00:00 AM, Binance will keep track of user BNB balances for 7 days (UTC). The final stage of the BNB holding amount for every user will be calculated as per the preceding seven days, using the previously disclosed Daily Average BNB Balance methodology.
Sale Details
Token Name- Voxies

Launchpad- 6, 00,000 USD

Hard Cap Per user- 15,000 USD

Total Token Supply- 300,000,000 VOXEL

Token Sale Format- Subscription

Timing of the Subscription
Period for the Preparation
From December 7, 2021, at 00:00 UTC, until December 14, 2021, at 00:00 UTC: The BNB User balances will be computed on an hourly basis for each day over a seven-day period at this time. The maximum BNB amount possible to commit will be determined by your BNB balance in the final average daily during these 7 days.
Subscription Period
For the period of three-hour, a subscription will be available to all eligible customers. Prior to committing their BNB tokens, users will need to sign dotted lines in the Token Purchase Agreement. Please keep in mind that once committed, your BNB will be locked, and you won't be able to redeem it or use any other features like transfers or trading once the distribution of the token is done.
Final Token Distribution
The allocation of final token allocation will be determined, and the associated BNB will be taken from your already-locked BNB balance. Your BNB tokens and VOXEL will be sent to your spot wallet after they have been deducted.