Blockchain News
India's Draft Strategy on Blockchain Shared for Stakeholder Comments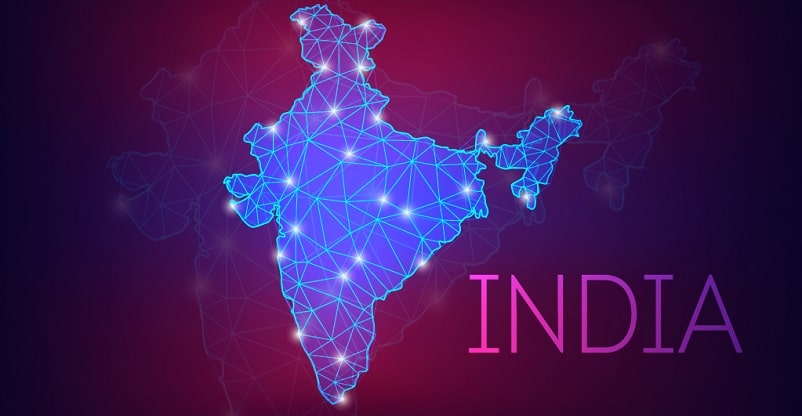 National Institute for Smart Governance (NISG) has now submitted a draft for a national strategy on blockchain for stakeholder comments
The National Institute of Smart Governance (NISG) has submitted a draft almost after two months of the government stating that it is has started working on a national framework for blockchain. The draft states that there should be a clear distinction between different types of blockchain. 
The draft denotes that  
Blockchain technologies are a set of technologies that enable tamper-proof records of transactions that define the ownership of assets or assets through appropriate data structures and enable peer-to-peer participants to update records when assets or data are captured. The transfer of value takes place using a foolproof mechanism via distributed consensus protocols and creates business value through smart contracts that are coded in software and executed when the objective conditions set out in the code are met.
The National Institute of Smart Governance (NISG) team led by Professor Shivendu S, academic director, Information Systems at MUMA school of business, University of South Florida, designed the National Strategy for blockchain.

Followed by the strategic vision of building a competent India, the National E-Governance Department (NeGD) under the Ministry of Electronics and Information Technology (MeiTY) commissioned the National Institute of Smart Governance (NISG) to develop the directive in July 2019. The idea of this plan is to work upon the steady growth of India to bring it amongst the leading countries in the field of innovation, education, commercialization, and adoption of blockchain technology in the public and private sectors.

The policy document states that a clear distinction must be made between different types of blockchain systems. Applications falling in the legitimate blockchain range are all taken into consideration. This would provide complete clarity to administrators and validators.

The official cryptocurrency is also approved in the strategy draft based on the other use cases of blockchain. To support decentralized applications it was suggested that the Reserve Bank of India (RBI) should issue a Central Bank Digital INR (CBDR) that is managed through publicly approved blockchains. 

Considering the legality of cryptocurrencies, the RBI has been showing interest in the development of digital currency in India. 

The major emphasis of the draft falls on laws and regulations that are to be based on the functions of the blockchain and not on the technology itself. The draft ideates to set up a team that coordinates the blockchain strategy for various government bodies. 

The main motive of the National Blockchain Strategy team is in deliberation with stakeholders, providing a scope of policy frameworks and facilitate encouragement of the unification of blockchain into the existing economic system. On the whole, the agenda comprises of originating strategies that escort the rapid growth of blockchain in the public and private sectors.

The Indian government has been seen taking great initiatives to boost blockchain adoption. Interestingly, blockchain adoption has witnessed tremendous acceptance in the last few years. 

Based on a blockchain report of 2019 by the National Association of Software and Services Companies (NASSCOM) there has been a rapid growth in blockchain technology in India. 

The National Payment Corporation of India (NPCI) launched Vajra, a blockchain-based payment platform, based on Distributed Ledger Technology (DLT). It is efficiently developed for automation of payment clearing and settlement process of NPCI products such as UPI and Rupay card.


Warning: sprintf(): Too few arguments in /home/lawyerm9/public_html/coinnewsspan.com/wp-content/themes/deus/functions/images.php on line 269