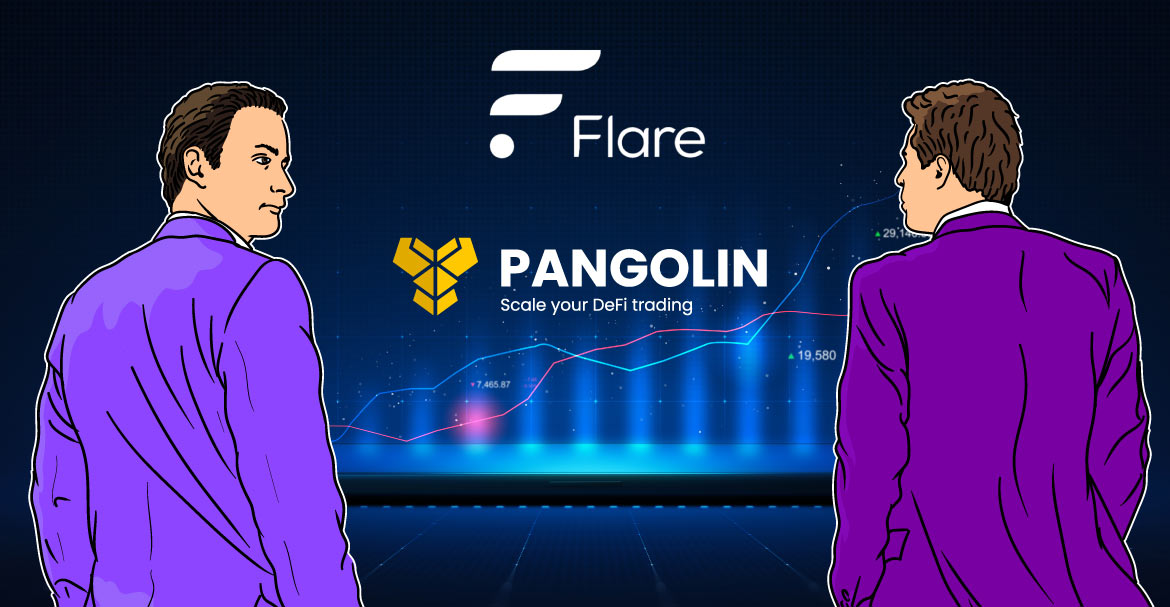 Flare Network recently announced its first DEX (decentralized exchange), Pangolin Exchange. The DEX will use LayerCake and FAssets to help users swap any token bridged to Flare.
Besides this, Flare has decided to hold an airdrop to attract the community to use the new version. This airdrop will comprise 2% of Flare Pangolin tokens, amounting to 4.6 million tokens. Every Pangolin DEX user on Avalanche can participate in the airdrop.
Pangolin Exchange boasts over 15 billion dollars in trading volume with 9 million swaps and 3k token pairs on the platform.
The exchange stated that Flare is the ideal partner to reach its objective of entering multiple ecosystems. The DEX aims to leverage Flare's interoperability to improve its cross-chain token pairs, bootstrap liquidity, and offer in-dApp swap functionality.
With LayerCake and FAssets, the DEX will swap tokens bridged to Flare. It does not matter whether the tokens have smart token functionality, increasing the number of supported tokens.
Additionally, Pangolin Exchange can propose DaaS (DEX-as-a-service) capabilities to apps building on Flare that requires direct token swaps to be integrated into the interface. Afterward, the DEX plans on launching Songbird in August once the observation mode wraps up.
Pangolin will also assess the token distribution event before launching Songbird on Flare. The chance to participate in the upcoming airdrop event is huge for users, and that is why most users are expected to try out the new version.
Hugo Philion, Flare Co-Founder and CEO, talked about the recent development. According to Philion, Pangolin is renowned in the market, so the Flare team is delighted to work with them. Flare Network presents ample opportunities for Pangolin to expand its reach, and it also increases their choice of chains and ecosystems, added Philion.
Pangolin CEO, Justin Trollip, also expressed delight about the partnership. Given the stature and functionalities these projects possess, the integration is certain to be a massive hit.