Ethereum News
Ethereum Surpasses $4k Value, Forms a Success Streak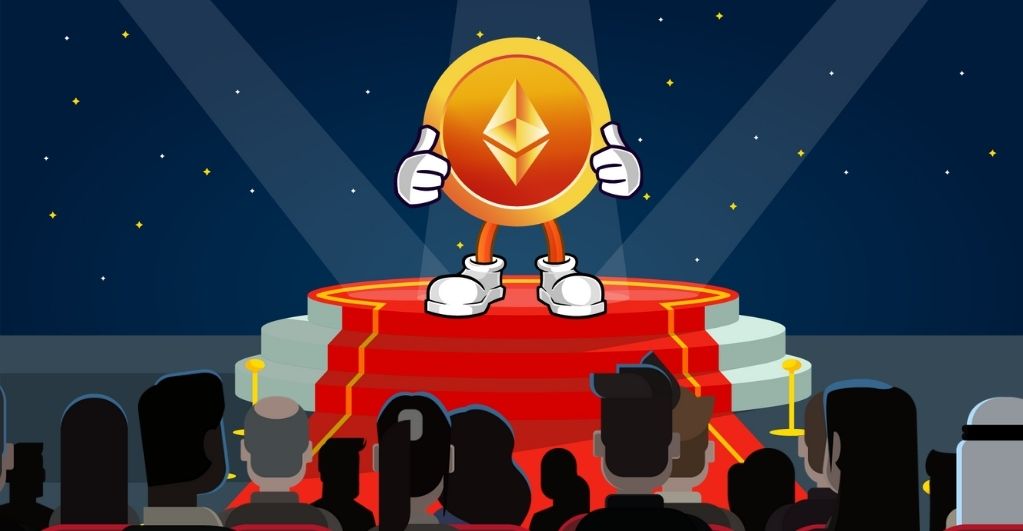 Standing tall as the brand token of Ethereum blockchain and the second-largest cryptocurrency in market space, ETH has achieved a milestone by reaching a value of $4,070 on Sunday to record its biggest growth ever. Ethereum's last week's performance has given a dose of fresh air to the crypto fans by showing a striking surge in value. The promising turn of events in the crypto sphere has fueled the adoption rate of virtual assets in the financial sphere.
According to the report, the ETH price climbed up to $3,000 on Monday and $3,500 on Tuesday rally. Throughout the week, the token enjoyed a profitable run in the market, giving several reasons for increased crypto adoption. The year-to-date return for Ethereum is nearly 435% against the 104% of Bitcoin. With a market capitalization of $470 Billion, ETH takes pride in being the toughest competitor of Bitcoin that still rules the industry. The JPMorgan Chase market valuation projects a market cap of $488 Billion for Ether.
The reports highlight that the significant rise in ETH value can be largely attributed to its strong DeFi cluster, which is in full boom presently. The revolutionary tools and services offered by ETH have made the portal a top-tier choice for DeFi developers. DeFi works on the principle of complete decentralization and aspires to automate the traditional banking and finance channels. Ethereum has been a pioneer in popularizing DeFi and NFTs as strong investment solutions and hottest investment trends.
The $4K value achieved by Ether is not a small deal especially considering the high volatility and dynamic conditions existing in the crypto industry. Young Ju, CEO of CryptoQuant, revealed that investors are trusting their money on Ether dramatically to the extent that a premium is available on top crypto exchange Coinbase over the prices listed on other exchanges. The spearhead added that the premium is a direct response to the overwhelming growth of 72% for ETH.
What Future Holds for ETH?
The Ethereum community is reaping the seeds of success currently. Apart from the price surge, a remarkable growth is seen in the realm of Ethereum-powered ETFs. Since the start of 2021, four Ethereum ETFs have been launched in Canada. On Friday, VanEck has applied for an ETF proposal with the U.S Securities and Exchange Commission. The shifting of Ethereum blockchain to PoS mechanism has boosted the popularity of the network amongst crypto fans. The anticipated launch of the Ethereum 2.0 upgrade in the later part of 2021 is likely to enhance the blockchain's capacity in terms of security and cost. The crypto token is fast-evolving as a prominent player in the industry, and it appears that the coming months will hold more success for the ETH investors.