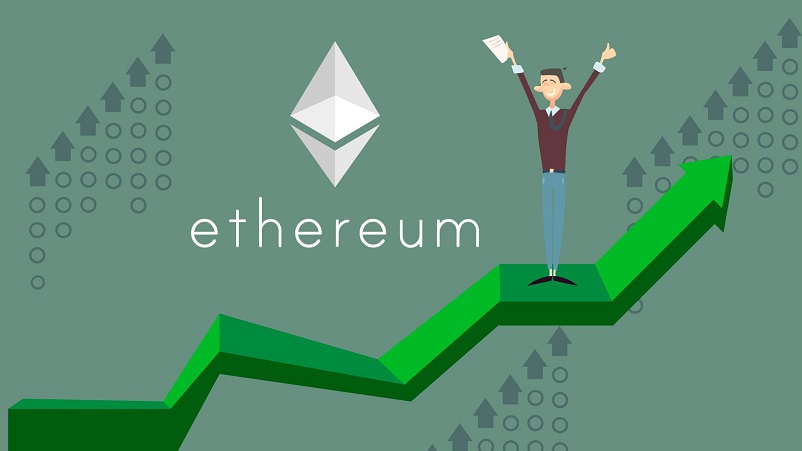 Ethereum's last week's slow and steady upward trend has pushed the price near $200, and it is a matter of hours; traders will witness the value above $200 mark. ETH coin's current momentum may continue further in the upcoming weeks. The currency holds strong support around $195.
Ethereum Price Analysis
Over the last seven days, ETH coin has made an exceptionally bullish journey from $172 to $198. The trend may not be a straight up trending line; the trajectory makes a crucial point. Analysts believe that Ethereum is unlikely to lose the momentum anytime soon.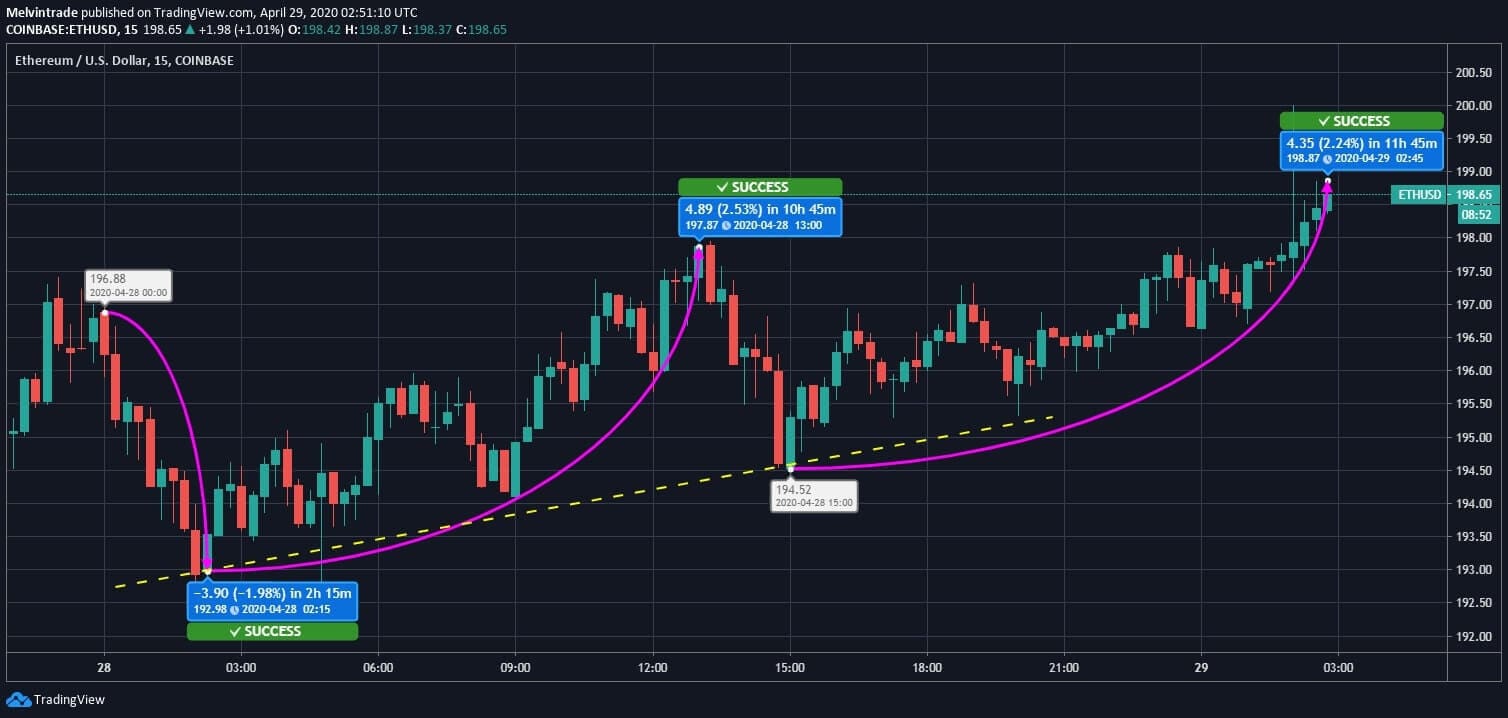 Yesterday, Ethereum price was spotted at $196.88, and over the next 2 hours and 15 minutes, it faced a freefall of 1.98% and reached the bottom point of the day at $192. ETH coin price couldn't remain at that low for long and registered a 2.53% hike by 13:00 UTC that took it to $197.87. After this moderate hike, the coin again faced rejection and fell to $194.52. Then, Ethereum regained its upward momentum, and by 02:45 UTC today, it could add 2.24% value and touched $198.87.
ETH/USD is all set to dive into the second phase of the bullish run. It may soon be testing the next resistance point at $201, and if the currency fails to trade upwards and face correction, it may find the support of $195. Intraday investors need to stay cautious of a few possible swings. However, the long-term outlook seems bullish.
Resistances– $199, $201 and $203
Supports– $195, $193 and $191