Ethereum News
Ethereum Classic Hits $13 Price Mark Following a Huge 14.17% Rise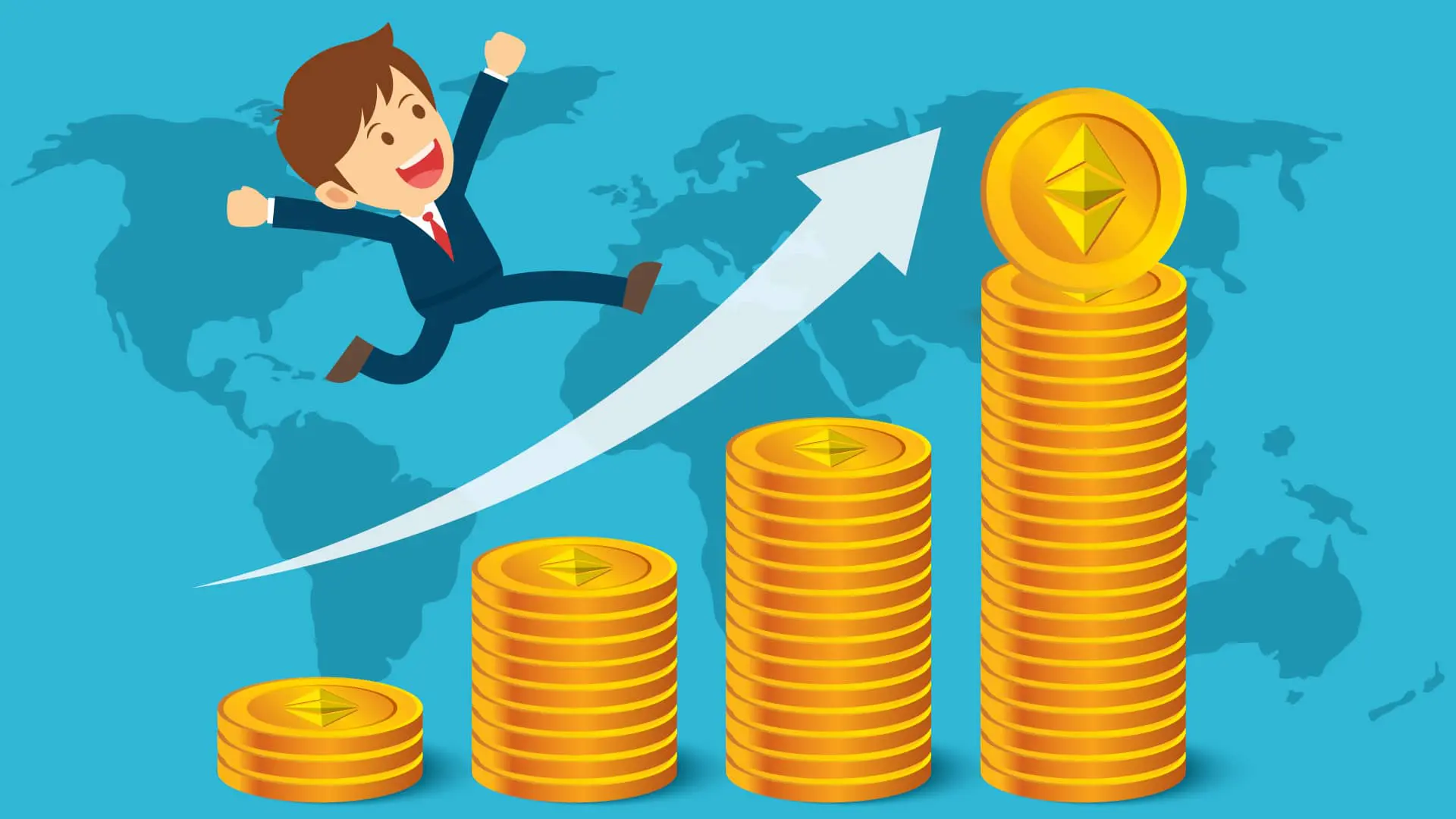 Ethereum Classic touched the 13 USD price mark after days of continuous effort
The next halting point for ETC may come by 14 USD
Ethereum Classic has finally touched 13 USD price point after a long effort. Over the last 24 hours, it has managed to fetch a bullish jump of 14.17%. This bullish momentum is likely to continue with ETC.
Ethereum Classic Price Analysis-
ETC opened the day at 11.386 USD, and over the initial 12 hours and 11 minutes, it encountered an upsurge of 6.27% that took the value to 12.1 USD. It was followed by another price increment of 6%, and this swing added 0.714 USD to the value and helped ETC to touch 12.62 USD by 18:04 UTC. The last swing happened between 18:30 UTC and 03:46 UTC today. Over these 9 hours and 16 minutes, ETC added another 5.96% and got pushed to the daily high at 13 USD.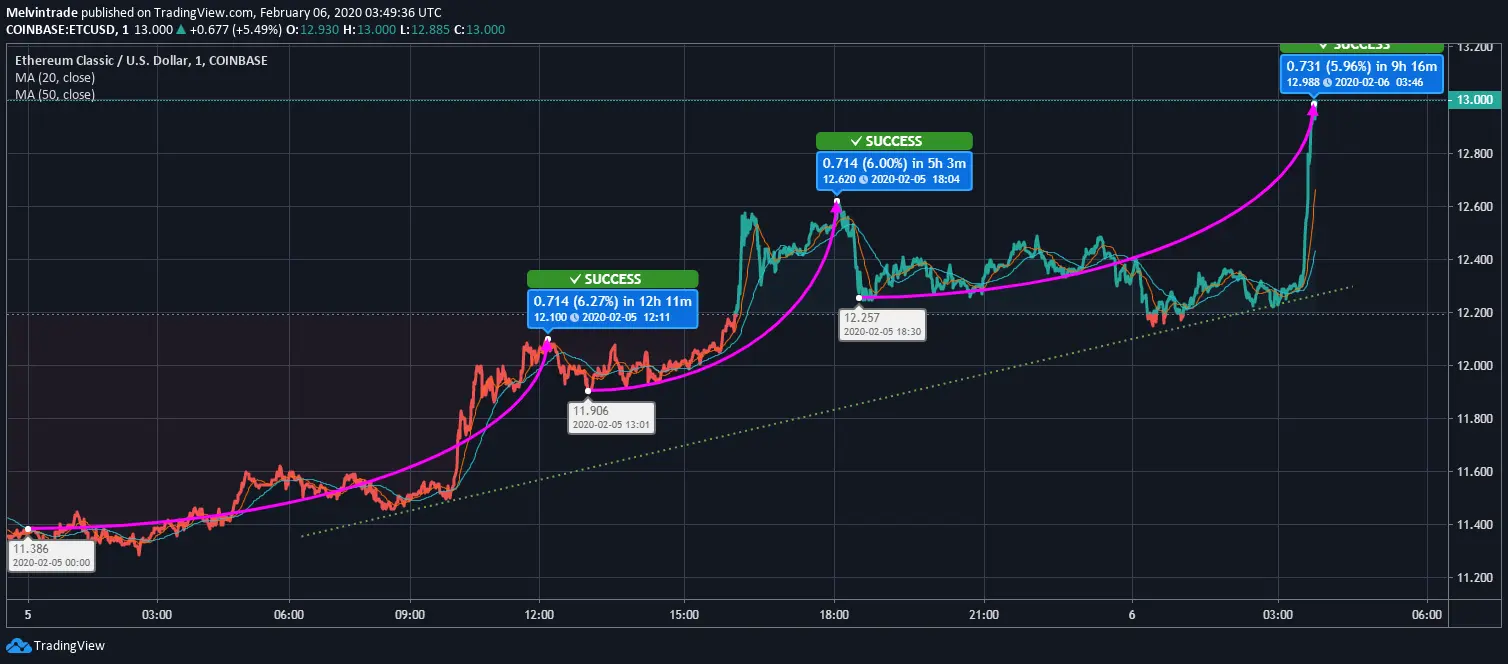 Ethereum Classic's market cap on yesterday was 1.435 billion USD, and over the last day, it has been swelled to 1.498 billion USD.
ETC's current value at 13 USD is almost 2.5% above its 50 days MA (12.693 USD) and 20 days MA (12.661 USD). We predict ETC's current bullish round to stay for some more days. It may find the next resistance point near 14 USD, and Investors need to be cautious of a few unprecedented price swings in the short term.
Resistance and Support Levels-
| | |
| --- | --- |
| Ethereum Classic (ETC) | |
| 1st Resistance | 12.81666667 USD |
| 2nd Resistance | 13.29333333 USD |
| 3rd Resistance | 14.01666667 USD |
| 1st Support Level | 11.61666667 USD |
| 2nd Support Level | 10.89333333 USD |
| 3rd Support Level | 10.41666667 USD |