EOS News
EOS Price Movement Violates 90-days High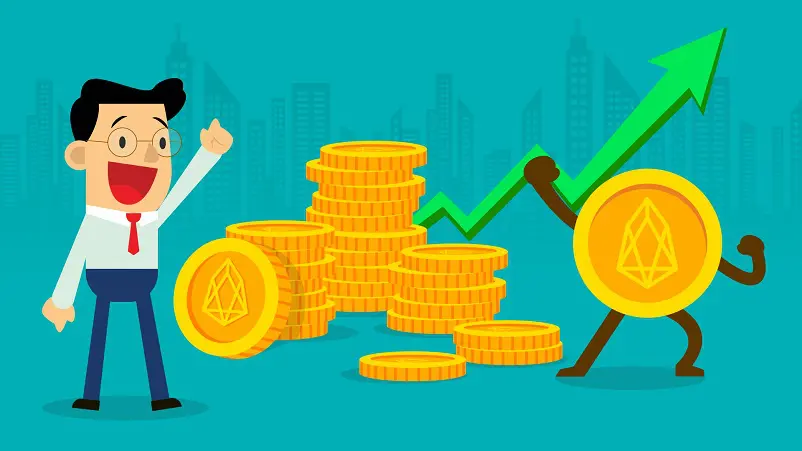 EOS price movement is on an amazing recovery spree. The price has crossed the 90-days high and set new at $4.01. The coin is speculated to have a great future as per the current trend noticed. The traders can dig-in with a high prospect of profit.
The coin usually marks a slow and steady momentum, but today the coin is reflecting heavy movement. The intraday trading in EOS is likely to bring a profitable return by the end of the day.
EOS Price Analysis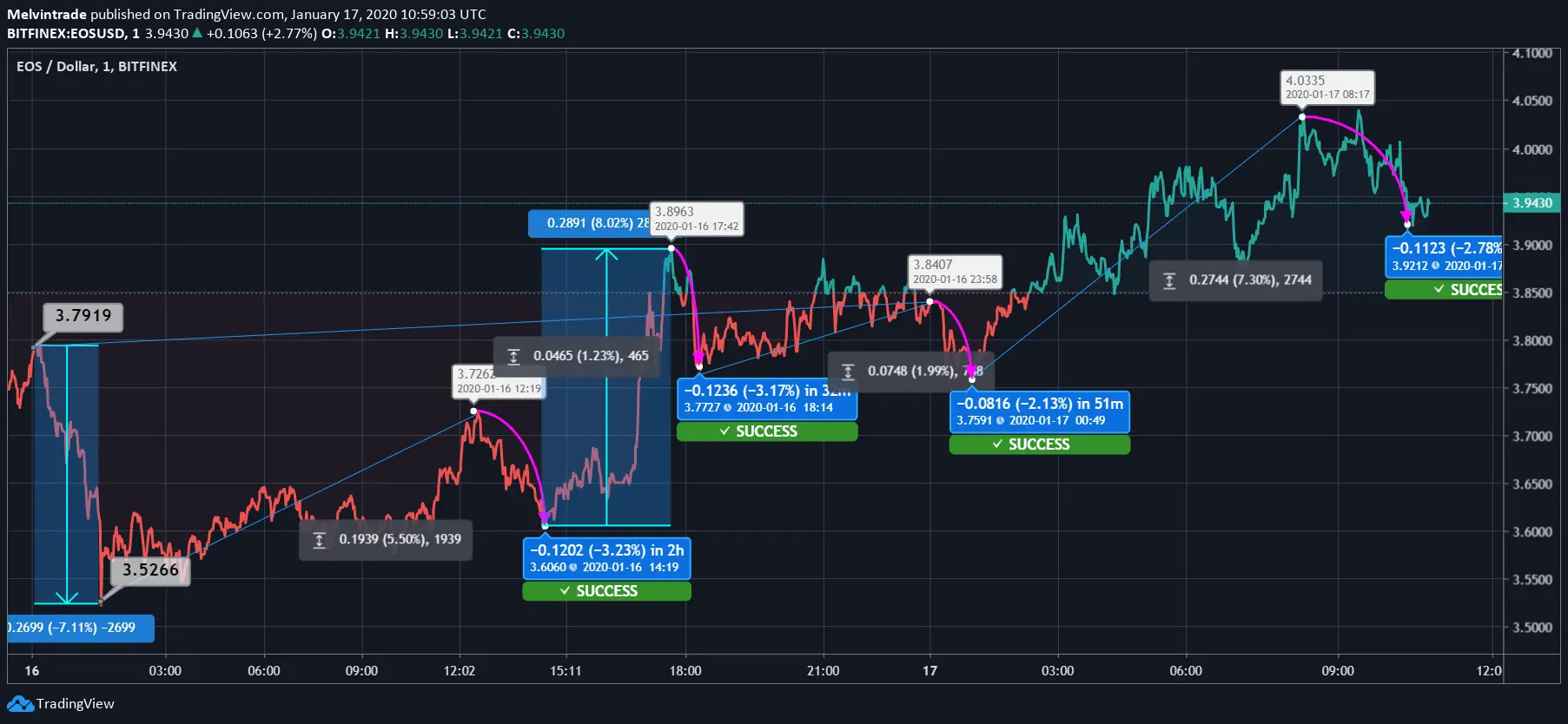 The currency is reflecting bullish movement over the last 24 hours. Yesterday, EOS started dealing at $3.79. The price dropped to $3.52 by 7.11%, and then it recovered to $3.72 by 5.50% hike. The currency dropped to $3.60 by 3.23% and then, almost in the next three hours, the coin price escalated to $3.89 by 8.02%. There was a slight fall marked in the price.
The closing hour reflected a slight recovery as EOS price reached $3.84 by 1.99%. Today, the currency has begun the day with a marginal drop. The counters moved from $3.84 to $3.75 by 2.13%. Later, the price jumped to $4.03 by a 7.30% hike and then, it reflected a price drop of 2.78%.
EOS crossed the immediate resistance level hours ago. The price has reflected a slight fall but the same might get recovered soon and the coin may cross the immediate resistance level at $3.95 and even, it may reach the next resistance $4.08. The long-term investment would give a promising return to the investors.
| | |
| --- | --- |
| Resistance Level | Price |
| R1 | $3.95 |
| R2 | $4.08 |
| R3 | $4.27 |
| Support Level | Price |
| S1 | $3.63 |
| S2 | $3.44 |
| S3 | $3.31 |