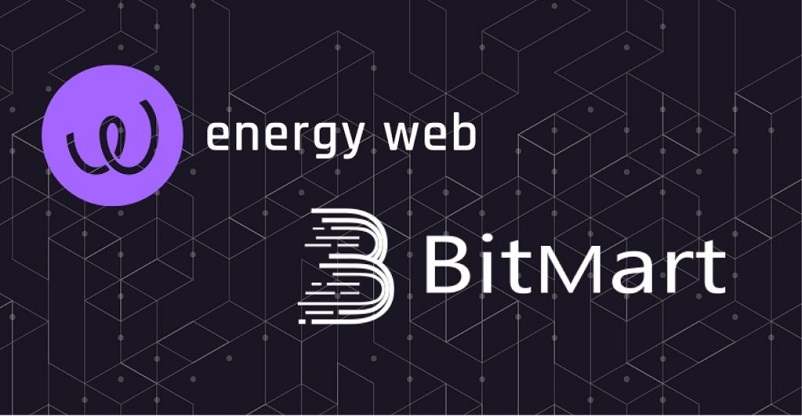 Energy Web organization has carved a distinct place for itself. It has established a reputation in the organized energy sector, with many of its clients operating out of the U.S. The company is proud to have clients such as the likes of Tenaska, PG&E, Exelon, etc., and has now announced that its native coin, energy web token (EWT) is available on the Global cryptocurrency Exchange BitMart.
Expansion Strategy
The development is relevant in a manner as this listing will provide access to the EWT to the clients of the company in the U.S. Till now, the token was not available in the U.S., but thanks to its listing on BitMart, the access, and acceptability of EWT is sure to gain momentum. Just so you know, EWT was first being made available for the Global Energy Community in 2019 when it was listed on Liquid cryptocurrency exchange.
Top Officials Speak
The chief executive officer of the company, Walter Kok said that the company is pleased to announce that its tokens are now available for their stakeholders in the U.S. The top echelon also called upon app developers to use the company's platform to come out with new decentralized applications to serve the global energy sector more effectively. The company is pursuing the strategy of expanding the reach of its native token in order to mitigate the risk of heavy reliance on any particular cryptocurrency exchange.
Conclusion
To widen its reach and adoption, it is required that the token should be available and easily tradable across stakeholders. This new listing is the right step in enhancing the reach of the Energy Web to new clients and developers. Another important benefit of listing and trading on the BitMart is that users can easily get the liquidity by selling the token, which will be instrumental in further enhancing the reach of the token while providing instant money to the users. This aspect is also well taken into account by the Energy Web, and now the company is looking forward to further deepen its roots in the U.S. energy market.