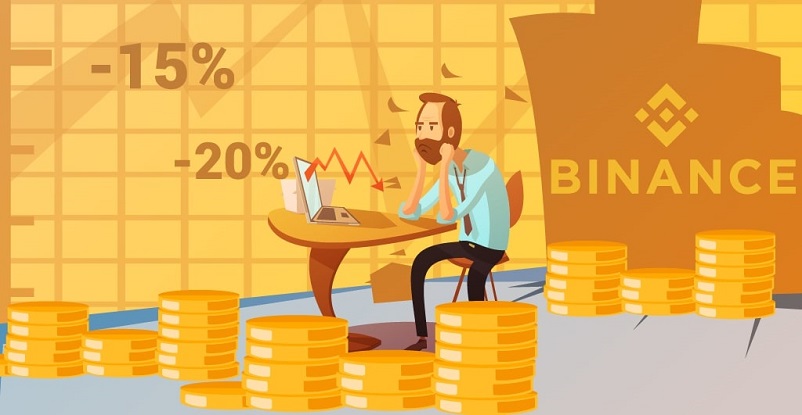 BNB coin desperately looks for a support level; the coin needs to end the bearish spree soon
Binance coin has been declining depressively since yesterday. After the price pullback of April 30, the coin had attempted to strike a recovery, which has been halted now. Now the coin is looking for a support level to rebound again to resume the uptrend.
While bears are strengthening for the coin, the current market too denies giving any certain positive sign of a rise. The BNB coin has seen a very volatile span lately since the pandemic started affecting the economy. It seems as though this month may also face some serious ups and downs.
The recently formed impulse pattern has been declining for a whole day; support levels near $17 has already been breached
Yesterday, the Binance coin opened a bit higher as compared to its today's price trend. After it traded above $17, it traced an impulse pattern that is constantly getting dragged downwards. It has already traded below the key support level of $17, and now the coin is consolidating around $16.30.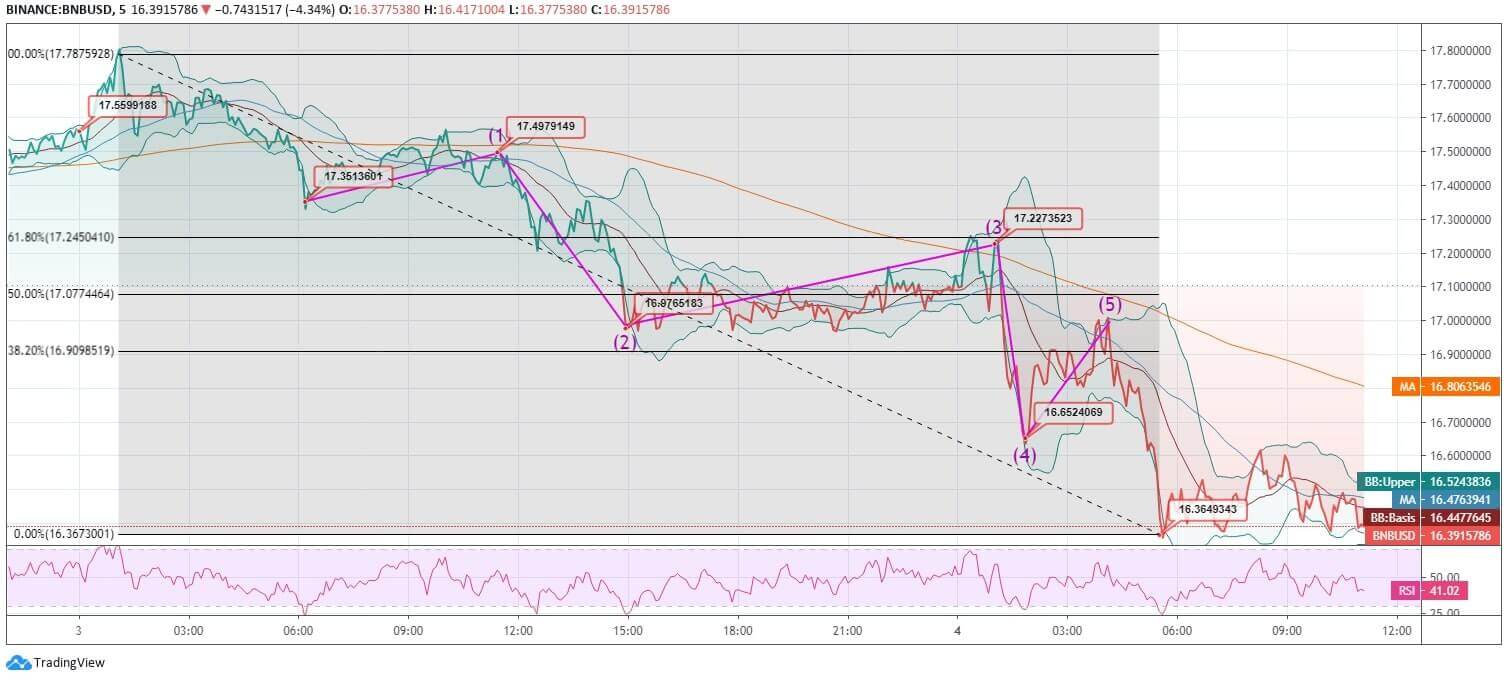 BNB/USD trades in the bearish zone while holding negative technicals
All the measures are clearly indicating how the coin is going through bearish pressure. Here, RSI of the coin is still in the neutral zone at 41, showing no extremities. Meanwhile, Moving averages are also in the negative zone. All in all, the Binance coin strongly holds a bearish bias.