Blockchain News
Energy Web and Gnosis Partner to Offer Multisig Enterprise Solution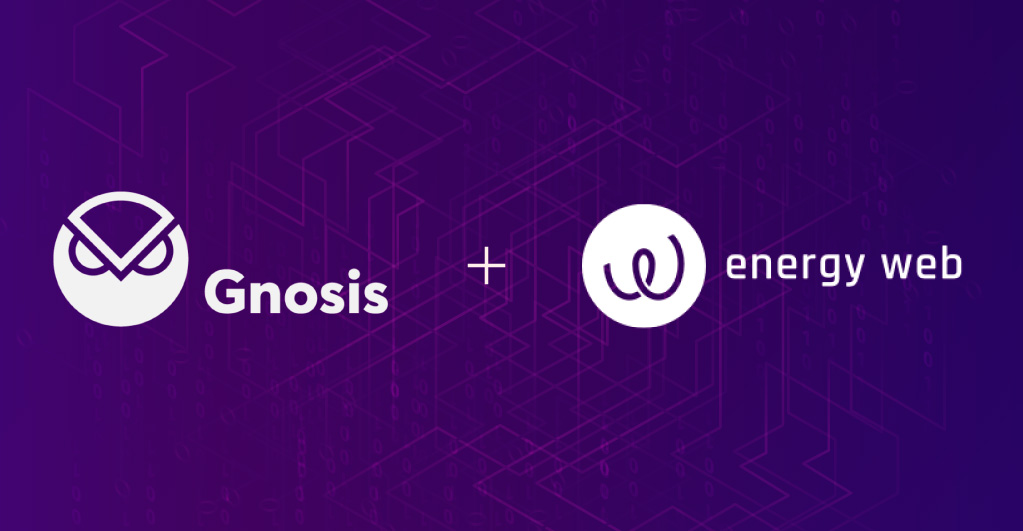 Yesterday, Energy Web and Gnosis entered a strategic partnership for offering Gnosis Safe Services (GSS). GSS is a multisig enterprise solution that will be used for the management of virtual assets, on the Energy Web Chain production network and the Volta test network.
Gnosis Safe Services
Gnosis is planning to host multiple validator nodes for EW Chain and Volta as well as become a member of the Energy Web.
Gnosis is proud to join @energywebx as an EWF member! We look forward to acting as a strategic partner offering @gnosisSafe services and hosting validator nodes on the Volta test network and Energy Web Chain production network💫https://t.co/9zIB6WSYHI

— Gnosis (@gnosisPM) September 1, 2020
In a recent statement, Energy Web's CTO, Micha Roon, mentioned that several companies functioning in the ecosystem, right from renewable energy developers to grid operators, are slowly learning the methods of managing their digital assets over a decentralized network.
He added that their collaboration with Gnosis is going to be an essential step and assist them in gaining confidence as well as security that they need for embracing distributed technology solutions.
Tailored Solutions
Earlier in 2017, Gnosis had deployed a wallet and Gnosis Safe is its successor. In 2019, improvements were made to its security and UX, making it the preferred option for enterprise users like ENS, Consensys, and EthHub.
Gnosis will now be tailoring its solutions for the Energy Web architectures such as the EW Origin infrastructure used in the renewable energy sector.
Stefan George, Gnosis CTO, said that there are very few industries that completely understand the energy sector and asset security. In the energy sector, grid operators concentrate on a 24/7 basis to provide power while maintaining a hundred percent uptime across an assortment of meters, wires, sub-stations, and generators.
Stefan added that Gnosis is proud of bringing a similar type of security for their virtual assets during this ongoing transition towards a future where distributed energy will have a significant role to play.