Dogecoin News
Dogecoin's Last Week's Price Trend May Be Retained for a While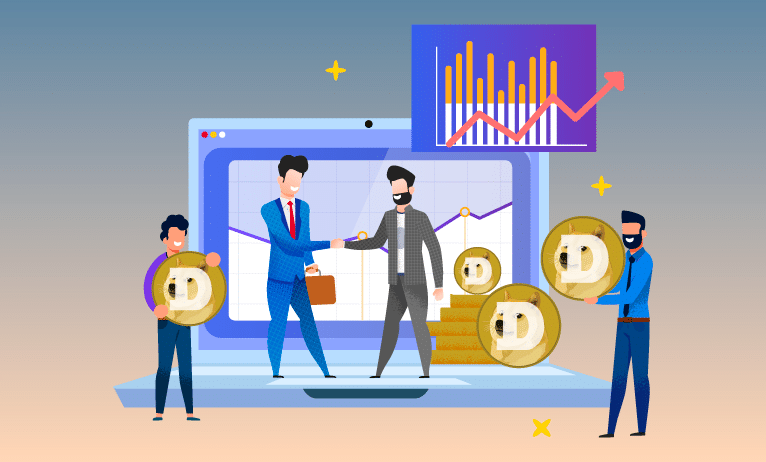 Dogecoin's last week has shown a decent price recovery of 10.02% after a long gap. The current value is now at $0.002334. The bullish trend of the last seven days is likely to stay with Dogecoin in the upcoming days. However, it may not shield its investors from sudden price movements.
Dogecoin Price Analysis
DOGE was being traded at $0.002122 on January 13, and over the next two days, it got a push of 16.82% to find itself at $0.002479. The next day saw a little struggle only to find a bullish run between January 16 & 19. In these three days, Dogecoin managed a boost of 18.28% value, and this swing took the price to the highest of the week at $0.002657. Later, the currency encountered a bearish pressure to the extent of 12.02% that has pulled the DOGE price down to $0.0023385.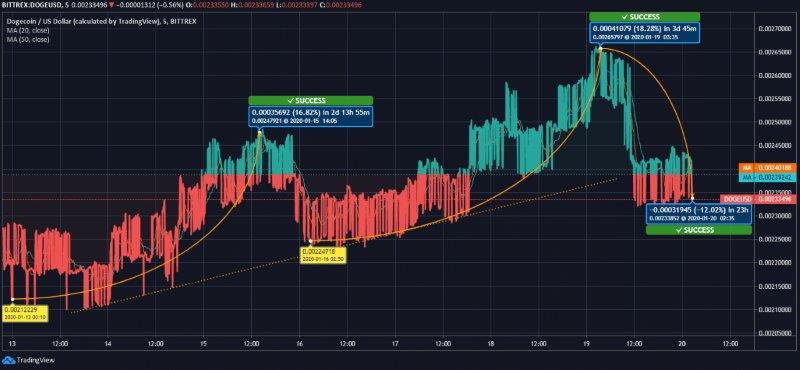 A similar bullish pattern can be noticed on the market cap in front of Dogecoin as well. On January 13, the market cap was 289.722 million USD, and over the last seven days, it has been inflated to 295.141 million USD.
Dogecoin's current price is lagging behind its 50 days MA ($0.00239242) by 2.40% & 20-days MA ($0.00240188) by 2.78%. Though the averages are going at a distance, DOGE is likely to retain the moderate uptrend for the next few days. It may find comfort at $0.002530 as its next resistance point.