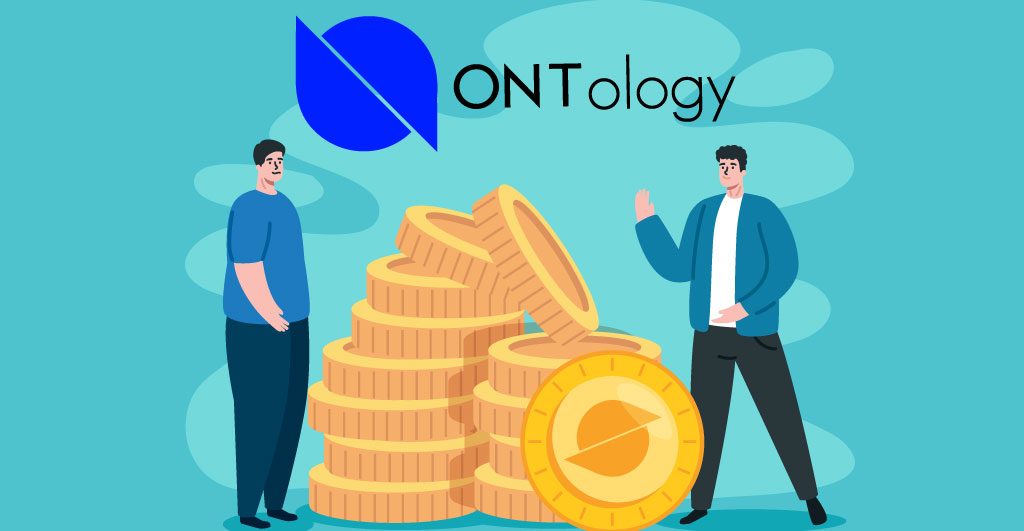 Ontology, one of the major 55 coins of the crypto market, is seen trading with a sluggish trend extended after the previous quarter's high hit at $1.01. Even though Ontology gained in the previous quarter and drew an extended uptrend from the YTD bottom of $0.205 but failed to reclaim the YTD high, it had hit in the early half of the year at $1.10.
Therefore, with a clear rejection at $1.0 and $0.50, ONT/USD holds no support from 50-day and 200-day 24-hour MA at $0.521 and $0.627, respectively. However, as predicted by ONT price prediction recently, the coin has the potential to recover up to its previous high in the upcoming months.
Ontology Price Analysis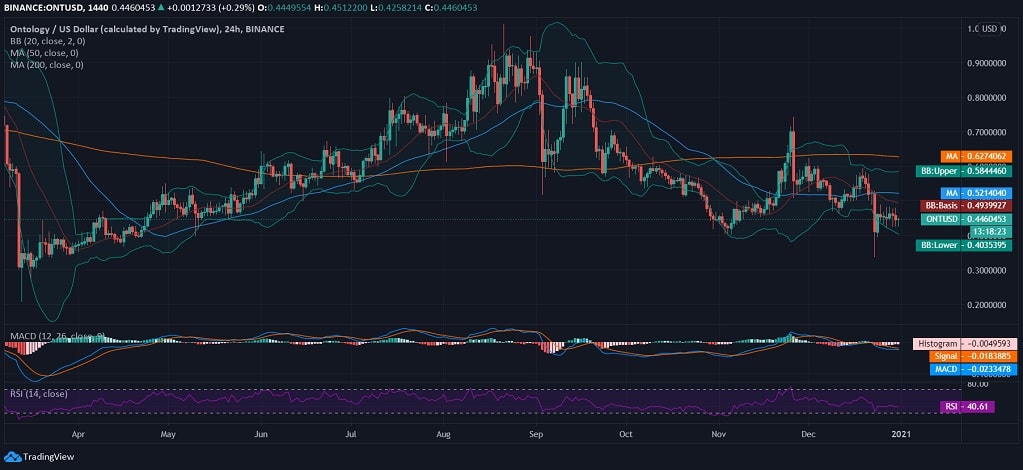 Today, Ontology was seen trading around $0.4460 at the press time and, therefore, held an apparent inclination towards the lower Bollinger Band on the 24-hour chart. The MACD indicator confirms the bearish crossover after a volatile pullback from the previous quarter's high. The ONT coin has lost as much as 67% from August to December as it glided from $1.01 to 9-month support at $0.33 in the last week.
Ontology, just like the majority of the altcoins of the global crypto market, is seen trading in red on the last trading day of the year, and with this, the intraday demand slashes, and the RSI pulls back to lie at 40.61, around the time of writing.