Dogecoin News
Dogecoin Tanked Gradually After Breaching 21-Month Resistance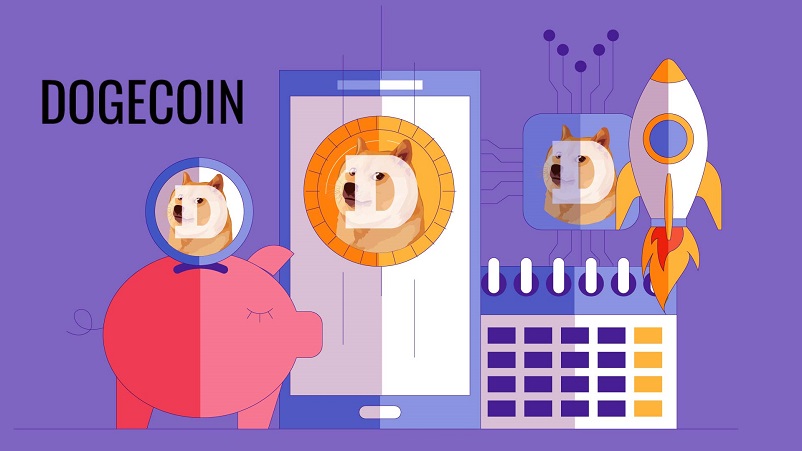 Dogecoin failed to keep the hopes high after breaching 21 weeks of resistance above $0.0045 after trading laterally below $0.0038 for over 18 months with intermittent rise and dips. After having spurred in the 2nd week of the ongoing month, DOGE/USD is now trading around $0.00300. After having dipped from a notable height, Dogecoin's price has drawn a downtrend with a notable flatline now.
Dogecoin, along with Ethereum and XRP, is believed to have a concurrent motion with Bitcoin. However, the same seems to have been decoupled from Dogecoin. The currency aced and broke the major resistance level in the previous week while Bitcoin was seen consolidating around $9.2k with almost no momentum against the greenback.
Dogecoin Price Analysis
Dogecoin price trend on the YTD chart exhibits complete demarcation against the Bitcoin price trend and shows that the two are not completely concurrent. With the recent correction, DOGE has lost approximately lost 36% in less than ten days due to gradual pullback.
Just when Dogecoin broke the major resistance, Bitcoin was seen trading around $9.2k with strict consolidation and no traction in over two months now. However, Dogecoin, after having recorded a high at $0.0047, is seen as having a gradual correction around the major support area at $0.0030.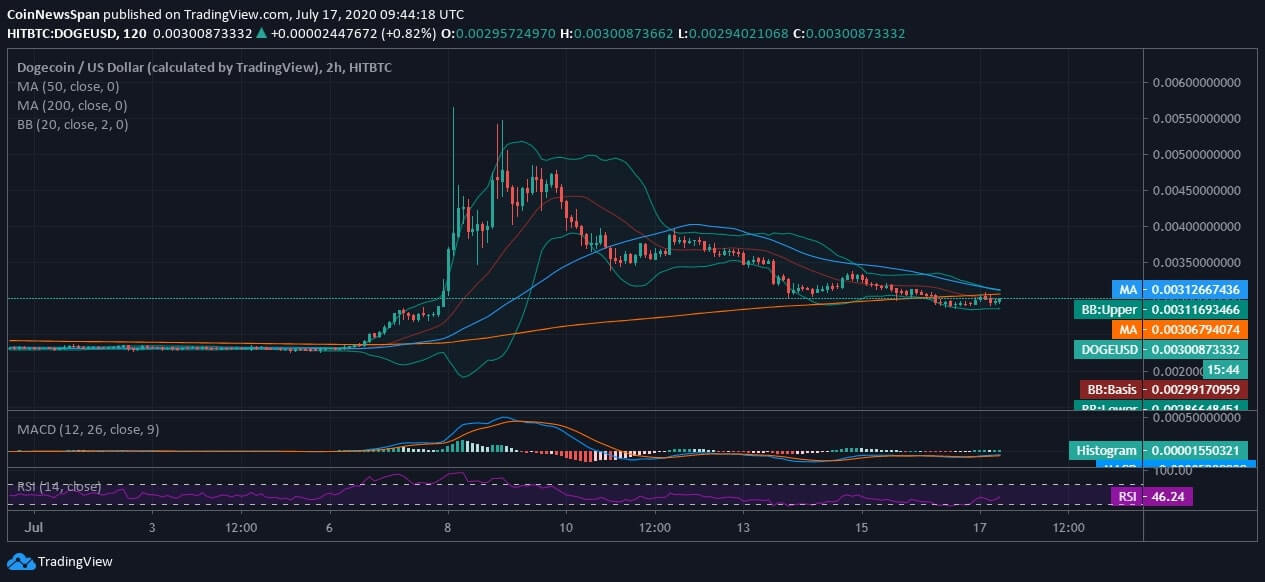 On the 3-hourly chart, Dogecoin has lost all the gains of the past ten days as it trades around the major support at $0.0030. With intraday slight positive crossover, DOGE price has maintained its stance around $0.0030, which, therefore, led to the rise of RSI away from the major sell-off area and currently lies at 46.24. the 20-day Bollinger Bands are seen squeezing as Dogecoin along with Bitcoin awaits the breakout.
As per the historical trend and pattern, Bitcoin and the influential market are believed to sore after the altcoin season. Therefore, we believe in having a positive crossover. Moreover, the MACD of Dogecoin appears flat due to a lack of momentum after the gradual price tank.
Dogecoin has also lost support from 50-day and 200-day daily MA after plummeting below $0.0031 price area. The major support and resistance to watch out for lies at $0.0025 and $0.0035, respectively. Dogecoin awaits a possible breakout, and as per the recent market momentum and altcoin surge, we believe the same to hold a positive crossover.