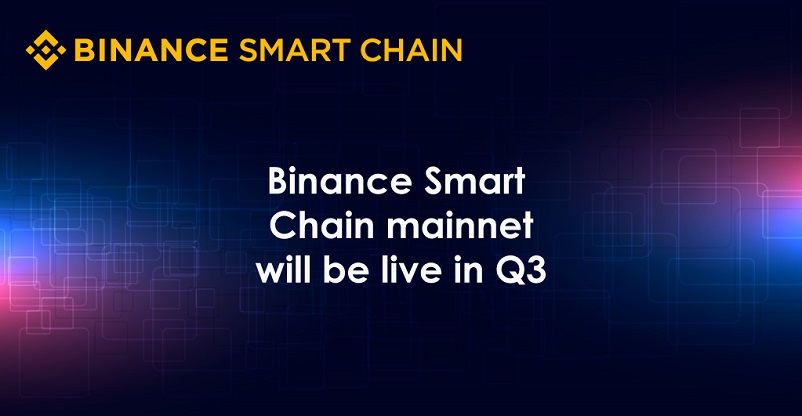 World's leading crypto exchange Binance announced that its awaited parallel blockchain, Binance Smart Chain will go live in Q3 of 2020. In the official tweet, it stated that the launch will unlock the potential to create smart contracts and usher more utility for the tokens on the Binance Chain ecosystem.
As per a detailed blog posted on its website, Binance stated that the Smart Chain developer community consists of several hundred developers, who are working tirelessly for the development. The developer team stated that Binance Smart Chain is already progressing with the integration with 20+ projects belonging to various categories. It further added,

Binance announced the launch of the testnet for Binance Smart Chain a couple of weeks ago, with two chains named Chapel testnet and Ganges testnet. Prior to this, Binance invited Singapore-based decentralized crypto storage application MathWallet, to explore the Binance Smart Chain testnet. The parallel chain is targeted towards creating a decentralized ecosystem around Binance DEX, addressing the growing demand for decentralized projects, instead of centralized blockchain platforms like Binance Exchange.
A recent blog posted by OKEx suggested that decentralized exchanges have witnessed an all-time high trading volume in June, with almost a 70% jump from the previous month. This can be attributed to the growing controversies around the centralized exchanges, like hacks, cyber-attacks, corruption, etc. On a side note, Binance was targeted in the recent cyber attack on Twitter that hacked several accounts of crypto influencers for an alleged crypto scam. Even the official account of CEO Changpeng Zhao was hacked.