Cardano News
Cardano (ADA) Gains a Huge 15.25% Over the Last Week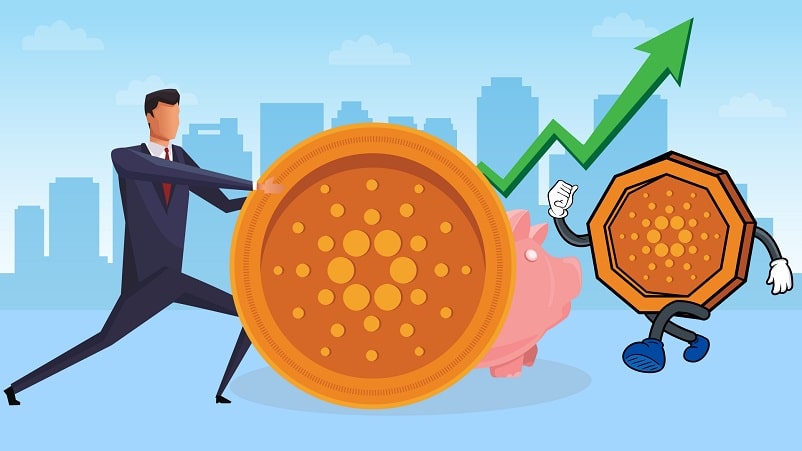 ADA coin breaks above its week-long trading range
It may soon find itself at the resistance point of 0.055629 USD
Cardano has shown a magnificent price recovery over the last seven days. It has been strengthened by a whopping 15.25% in this period. It currently trades at 0.053373 USD. It should be noted that a big part of the weekly gain has been made possible due to the unprecedented boom in the market for the last five days.
Cardano Price Analysis
ADA coin was trading at 0.046307 USD on January 22, and over the next two days, the price slipped to 0.041371 USD, the weekly low. This 10.66% drop was followed by a series of strengthening of the coin. Between January 24 & 27, Cardano's price increased by a massive hike of 17.03% and placed itself at 0.048453 USD. And the last swing started yesterday at 05:50 UTC, and over the next 15 hours, the currency could swell its value to the weekly high of 0.054650 USD.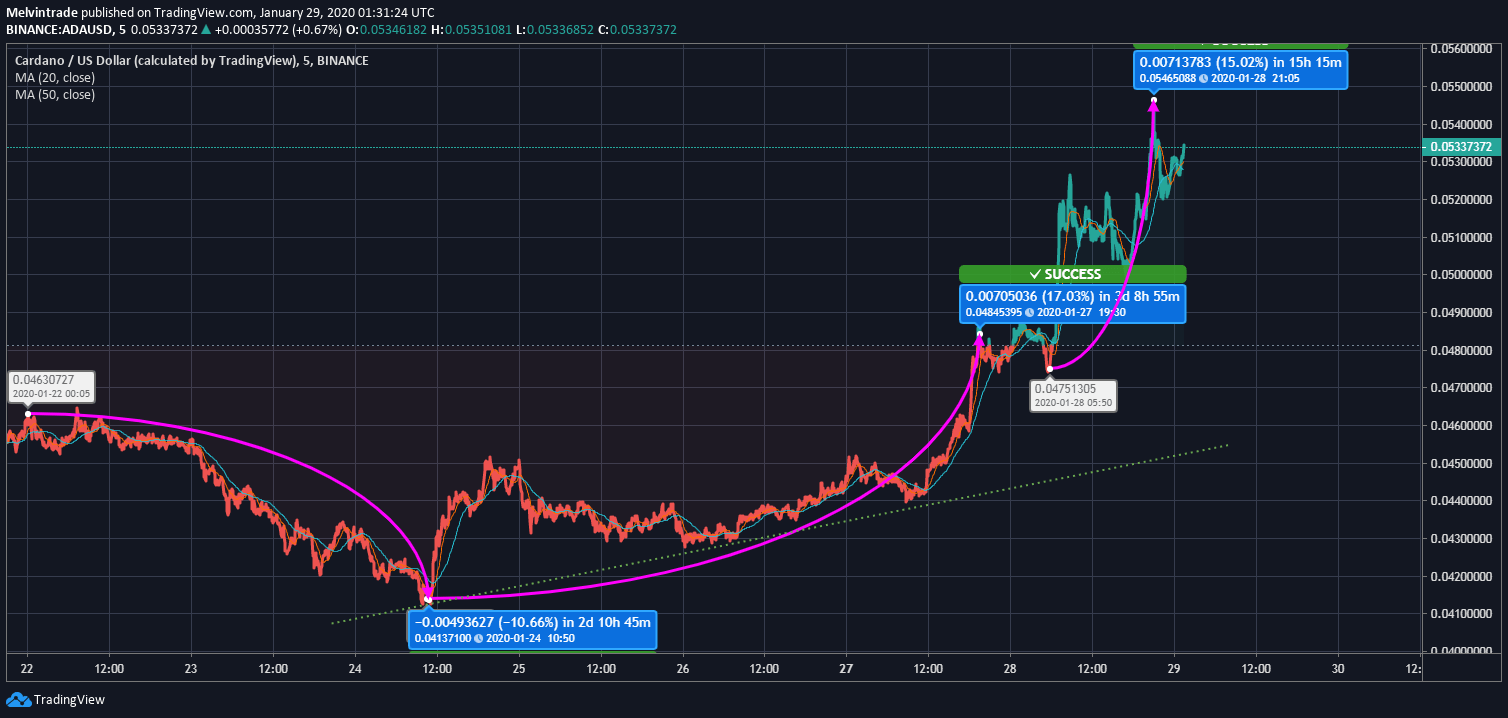 The market cap of Cardano coin has, however, followed a reverse trend. On January 22, the market cap stood at 1.183 billion USD, and in the last seven days, it has been shrunk to 1.381 billion USD.
ADA coin's current price at 0.053373 USD is trending above its 50 days MA (0.052809 USD) and 20 days MA (0.052997 USD) by 1.06% and 0.70%, respectively. As per the technicals, Cardano is likely to stick to its upward momentum in the upcoming days. The next resistance seems imminent at 0.055629 USD.