Dogecoin News
Dogecoin Maintains Mild Bullish Sentiment; Stabilizes above $0.0023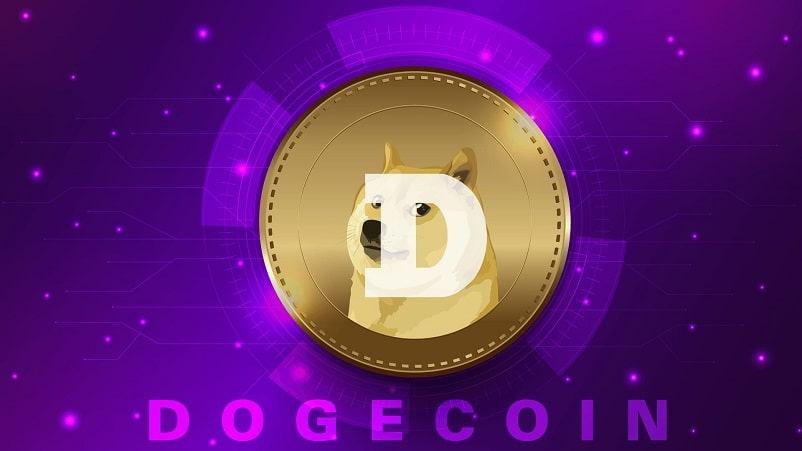 Dogecoin price is just a bit above the 200-day EMA line noting a positive price move
The coin is sustaining an uptrend right now; yesterday it had formed a dip
Bollinger bands are widening, noting a volatile phase for now
RSI seems stable wherein MACD is heading towards a bullish crossover
Dogecoin is attempting to match up its pace with the slowly surging crypto market at the moment. The coin has maintained a steady uptrend for the last 5 days as it has reached above $0.0022 from $0.0024 over the 5-day long time span.
On March 3, Dogecoin was mildly bullish and it opened at $0.0023. Initially, the coin took a price dip at $0.0022 before it went above $0.0024. The coin was noticeably bullish as it has even hit the price mark above $0.0025 with a bullish bias before closing on the day. Here, it struck a price hike of 10.90%.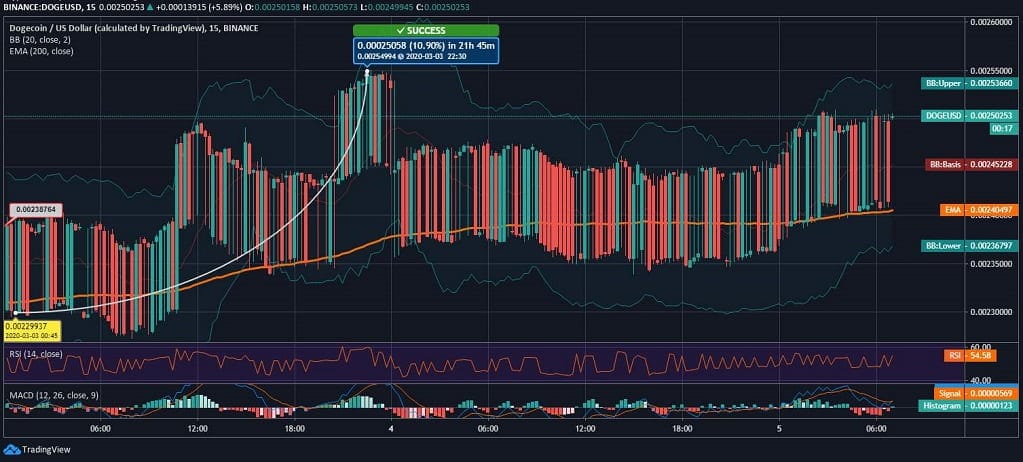 However, Dogecoin has spent a bearish yesterday. The coin has faced a rejection above $0.0025 before taking a pullback to $0.00244. Today, the coin has again possessed a bullish sentiment. Dogecoin is slowly moving up and it has even climbed above the 200-day EMA line. Dogecoin is trading at $0.0025 at 07:14:45 UTC.
Bollinger bands are opened indicating a volatile current trend. Here, RSI is at 54, showing no extremities. Meanwhile, the MACD indicator is about to explore the bullish zone.