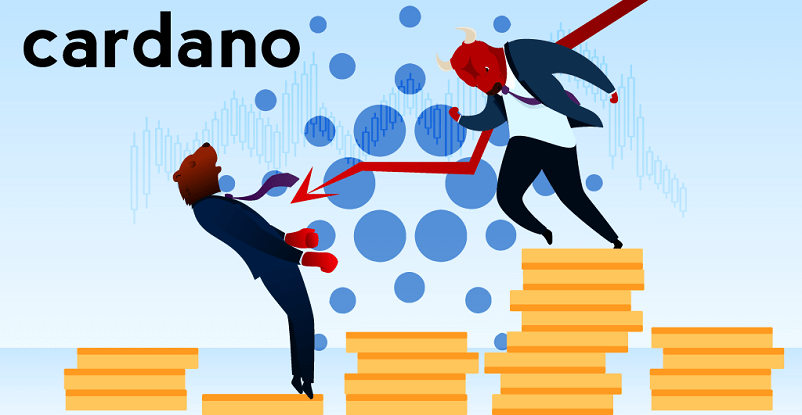 Cardano price has been dropped by 3.35% over the last 24 hours, and its value has been dropped to $0.034 from $0.035. As per the recent regression, there may not be any quick recovery of Cardano's value in the coming days. However, as the ADA coin holds its ground above $0.0338, it will manage to trade around $0.034 price mark before making any steep movement.
Cardano Price Analysis
Over the last 15 days, the ADA coin traded with downside momentum till April 16, but later, it reflected strong recovery. However, after hitting $0.0366, the currency rejected and started trading downwards. In the last week, Cardano started at $0.033 and fell to the lowest point at $0.031.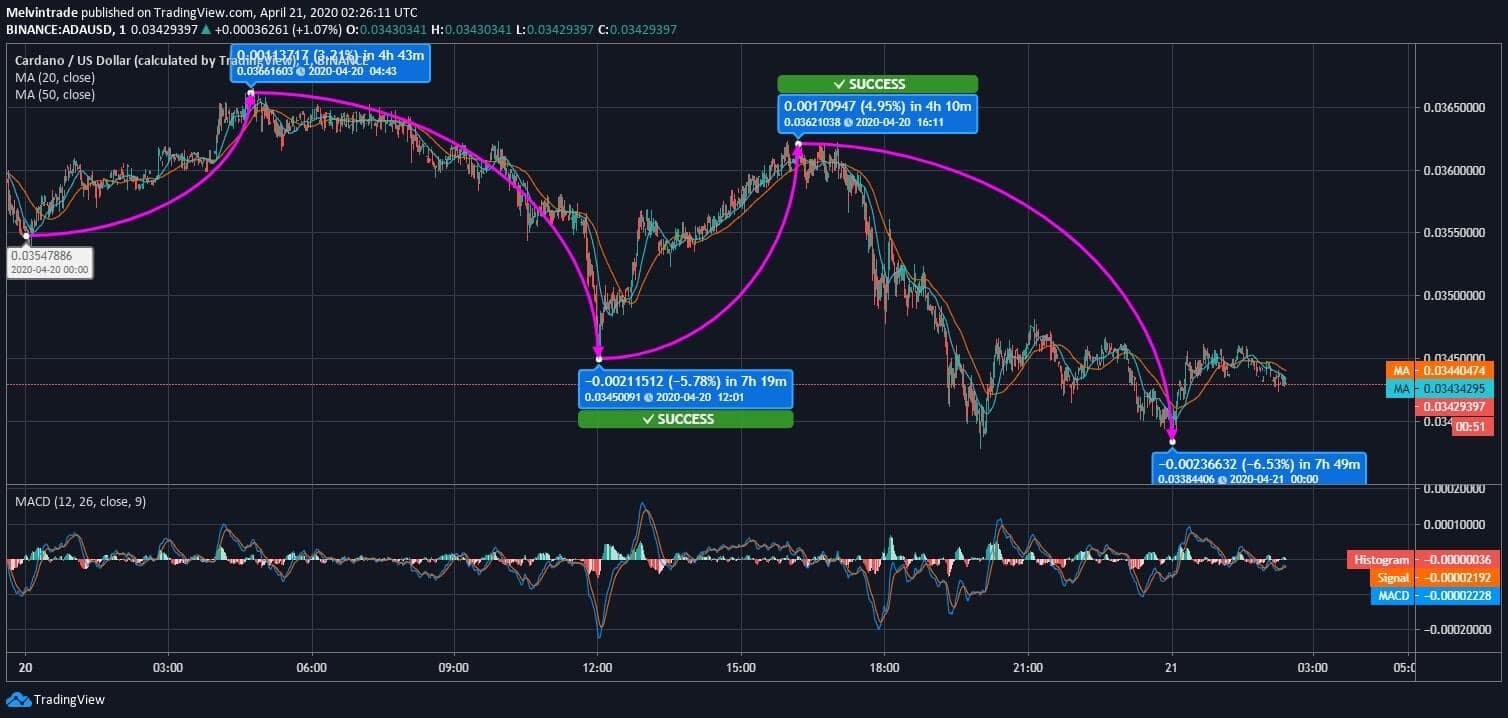 Yesterday, Cardano price was at $0.03547 at the starting of the day, and over the next 4 hours and 43 minutes, the price was up by 3.21% and touched $0.036616. At this high, the coin faced rejection and faced a steep fall of 5.78% that cost the coin $0.0021, and the ADA price pulled down to $0.0345 by 12:01 UTC.
Later, the coin marked recovery, and again It spotted above $0.036 at $0.03621 16:11 UTC. However, ADA faced rejection second time in a day from this price point and fell to $0.033844 by 6.53% decline.
At the time of writing, Cardano price marked slight improvement, but trades without having support from its faster-moving averages, 20 & 50 SMAs The MACD indicator reflects bearish signals as the MACD line traded below the signal line. If the ADA coin price continues to trade bearishly, it may find the next support at $0.033.
Resistance & Support Levels
R1: $0.03586, R2: $0.03756 and R3: $0.03841
S1: $0.03332, S2: $0.03246 and S3: $0.03077