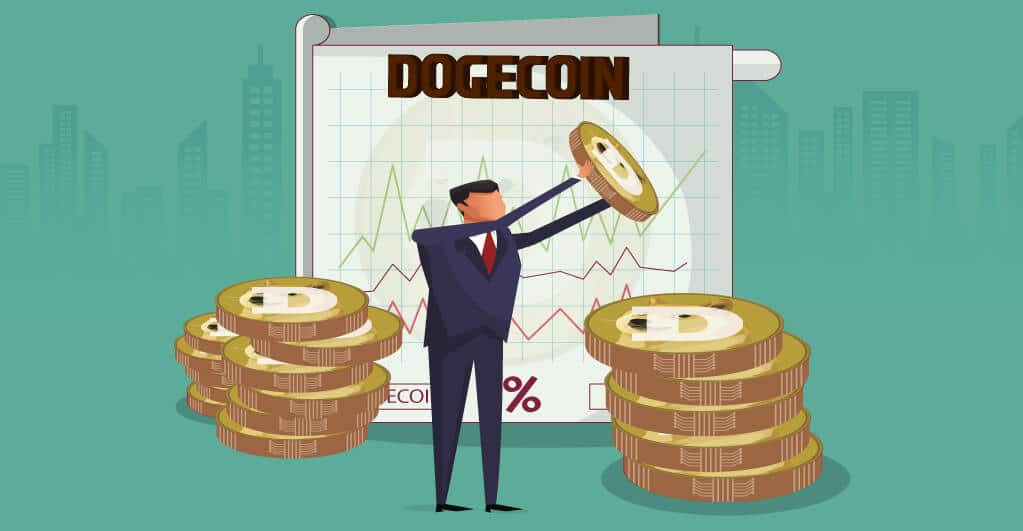 Dogecoin price movement reflects heavy upsurge since the opening hour. The ongoing month has exhibited amazing momentum. In the last 7-days, DOGE was seen setting a new 90-days high at $0.0035. The current movement in the coin is indicating that the same could be breached in the coming hours. The investment in Dogecoin would bring a flourishing result in the future.
Dogecoin Price Analysis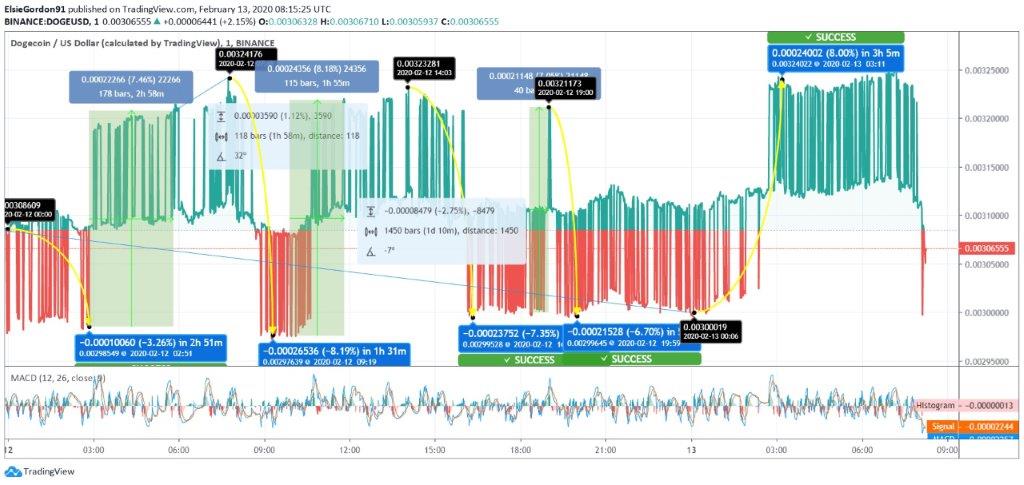 The price trend of Dogecoin is reflecting heavy movement since yesterday. The price was at $0.00308 on yesterday. Then, the price dropped to $0.002985 by 3.26% in the next 2 hours. After this drop, Dogecoin's price recovered in the next 2 hours and touched $0.0032 by 7.46%, and it kept the upsurge intact and escalated to $0.00324. From this high, the price was seen dropped to $0.00297 by 8.19% at 09:19 UTC. Then, DOGE price picked up the pace again and touched $0.00327 11:48 UTC.
The second half of the day brought heavy fluctuation and pullback pressure. Dogecoin price slipped to $0.002995 from $0.003232 by 7.35%. The price tried to improve to $0.00321 but again slipped and reached $0.002996. The coin closed the day at $0.00300. The day-long movement in the DOGE price reflected by 2.75%.
Today, Dogecoin began with a moderate movement, but later it marked a steep hike of 8% and the price reached $0.00324 from $0.00300. Later, the price dropped to $0.003065. If we look at technicals, the signal line overpowers the MACD line and the same brought a sudden fall in the price of DOGE. The current price of Dogecoin is at $0.003065 and it seems quite near to the immediate support level at $0.00301.
R1: $0.003173, R2: $0.003253 and R3: $0.003333
S1: $0.003013, S2: $0.002933 and S3: $0.002853