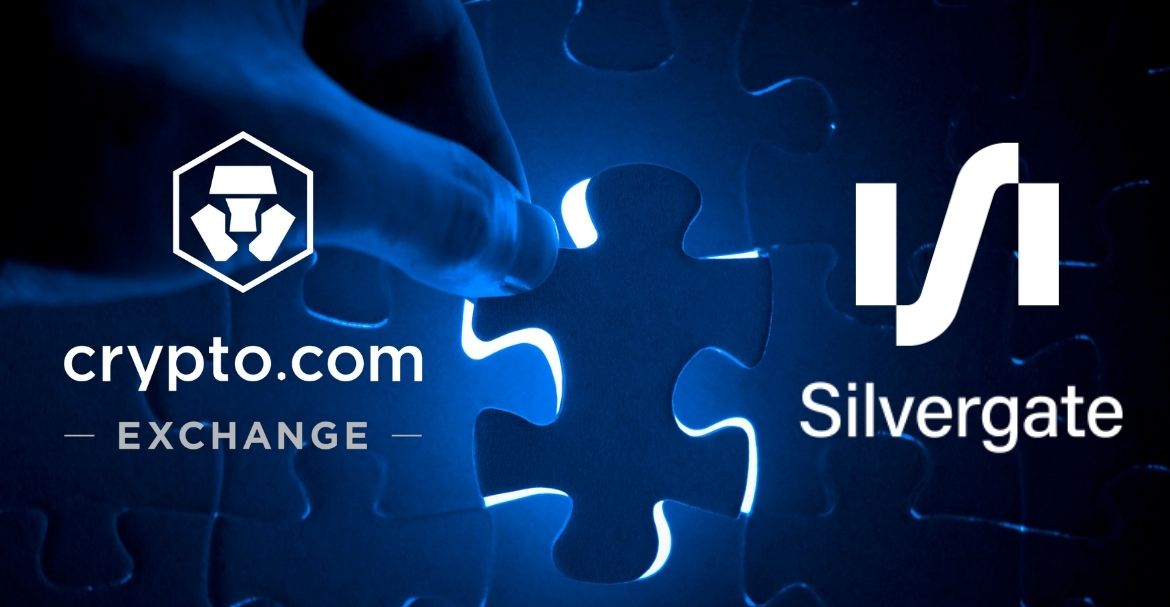 Crypto.com Exchange announced their collaboration with Silvergate, the premier developer of innovative financial infrastructure services to the virtual currency market, on November 30th.
Silvergate is a crypto-focused bank best known as the issuer and manager of Facebook's unannounced digital token, Diem USD. The bank also supported the development of Chivo, a government-sponsored Bitcoin (BTC) wallet that serves as the organisation in charge of enabling Chivo's US dollar transactions. The Silvergate collaboration offers an extra on- and off-ramp method for Corporate investors to free-of-charge USD transfer from existing savings accounts to Crypto.com Exchange.
Through this collaboration, corporate customers now have accessibility to the Silvergate Exchange Network (SEN), a relatively close transactions technology that allows people to share US dollars 24 hours per day, seven days a week and 365 days a year. Corporate customers would be able to access the system in all exchange-available marketplaces. Kris Marszalek, CEO and Founder of Crypto.com, shared his happiness about the collaboration with Silvergate. He stated that the integration provides another fiat on/off ramping alternative to the bank's institutional clients.
Crypto.com NFT is a new system for collecting and trading NFTs from the worlds of art, sports, entertainment, and design. In August, Crypto.com began offering USD withdrawals to corporate investors in over sixty countries using the Circle API. The platform previously collaborated with Circle to provide USD coin deposits and USDC transactions for customers in over thirty countries.
Crypto.com, founded in 2016, now supports more than Ten million clients through one of the quickest increasing cryptocurrency applications, the Crypto.com Visa Card — one of the largest cryptocurrency card programmes — the Crypto.com Exchange, and the Crypto.com DeFi Wallet.
Earlier in the month, it was revealed that the Crypto.com application was the most installed application on the Google Play Store in the United States. On November 1st, the application was the most installed app across all areas on the Google Play Store. The increase in trade app installations occurred after the exchange began an advertising campaign starring veteran actor Matt Damon. In addition, according to a Crypto.com poll, the global number of cryptocurrency users has increased from 106 million to 221 million. As a result, the company initiated an advertising effort in order to reach more consumers and broaden its customer base.