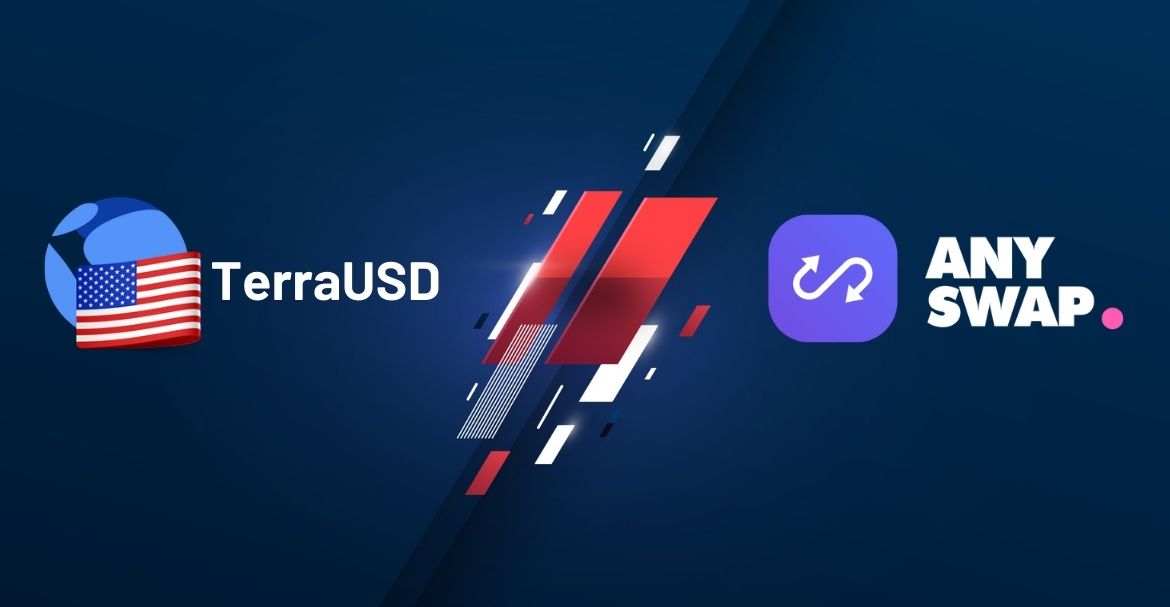 A partnership has been announced between Anyswap and Terra and as a result, the facility of cross-chain bridge between the Fantom and Terra is now available on the anyswap exchange. Terra is a blockchain network specifically built for the applications using the consensus mechanism of Cosmos SDK and Tendermint. 
The protocol is specifically beneficial for driving growth in the ecosystem of DeFi by helping various applications and third-party projects to run smoothly on it. In terms of the current ranking, it is at 5th place with the total value locked of $11.8 billion. 
In order to tackle the short-term volatility related to the stable coin of Terra, LUNA works as the governance asset and native staking option in the ecosystem. In the portfolio of Terra stablecoin, UST is the leading one and currently it is ranked at 5th position in terms of the market capitalization criteria. 
The stablecoin is circulated in all prominent blockchain networks including the likes of Ethereum, Binance Smart Chain, Cosmos, Harmony, and Solana among others. UST's advantages over others include its high scalability and resistance to censorship as the mechanism to issue the coin is completely governed by the market forces. This makes it a critical stakeholder to provide decentralized money by pegging its value to the base layer of the existing account on the DeFi stack.  
Anyswap serves as a swap protocol, and it is fully decentralized in its operation to allow cross-chain swapping between different blocking networks that use ECDSA or EDDSA as a method of the signature algorithm. The company's success can be estimated from its delivery of cross-bridge solutions to more than 1060 projects. 
In addition, a total of 25 blockchains have been developed by the company since its launch in the year July 2020. Its mainnet Router V3 beta came to life on 4th June this year, and the three primary characteristics associated with a multichain router include No-Slippage Swap, Non-custodial+MPC, and Multichain Router. Experts in the cryptocurrency and blockchain domains are quite upbeat about this association and hope coming together will translate into real-world gains for the entire cryptocurrency industry.