Blockchain News
Chocolate Maker Hershey to Apply Blockchain Technology in Its Advertising Campaigns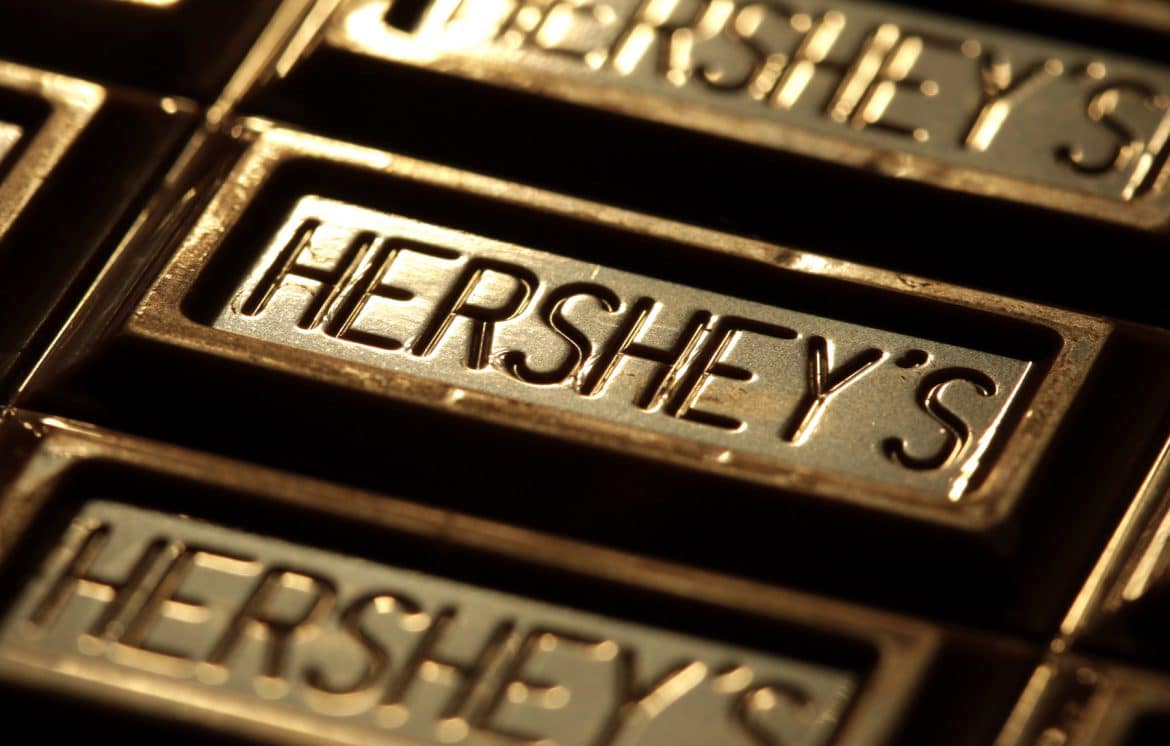 Blockchain Technology came into being as an underlying platform for the famous cryptocurrency Bitcoin. That was a decade ago, and today blockchain is the hottest topic in tech circles worldwide.
The innovative tech has been adopted in several businesses verticals across industries. Right from banking and finance to agriculture and video games, blockchain is everywhere. The excellent features like immutable data security and speed have made it the number one choice for major businesses. Many giant corporations have set up their in-house blockchain divisions, to explore the possibilities of revolutionary tech.
In a rather interesting move, the American chocolate maker, Hershey has announced that it will be using blockchain technology for its advertising campaigns. The famous company has reportedly joined the blockchain based coalition AdLedger, a non-profit consortium focused at developing shared database technologies for the digital advertising market. AdLedger was created by the collaboration of IBM, Tegna and MadHive in 2018.
Hershey's first foray in blockchain may purely for advertising, but there is a healthy possibility that the company will explore the tech's potential for its supply chain management. Blockchain has a proven record in the logistics industry as a number of e-commerce companies like Alibaba and Amazon, who heavily depend on logistics, have successfully implemented the technology in their respective supply chain departments.
Blockchain has seen a phenomenal boost in terms of research and development, mainly due to the emergence of giant corporations on the space, including IBM, HSBC, JPMorgan, Facebook, and Microsoft. These companies have the money to invest in R&D, and the results have been quite overwhelming. HSBC executed forex transactions worth over $250 billion in 2018 alone.
The advertising industry is an evergreen affair, though it has a few shortcomings. For instance, the industry lacks data transparency. Due to the core values of the blockchain, it can be an excellent solution for these shortcomings, by making sufficient data available to everyone.
Vinny Rinaldi, head of addressable media and technology at Hershey said that the move to adopt blockchain marks a fundamental shift in the way the company thinks. The growing trend of adopting blockchain now seems to have gripped the chocolate maker as well.
IBM, the co-creator of the AdLedger, has inked various collaboration in the crypto space. Earlier this month, the company launched its blockchain based global payments platform, in collaboration with Stellar coin.
Hershey has been making efforts for a digital transformation for quite some time. Earlier this month, Hershey's Chief Digital Commerce Officer, Doug Stratton said that the confectionery market requires a  digital overhaul and that companies must catch up with the latest technologies to improve logistics and consumer engagement.
Blockchain technology has the potential to revolutionize business processes, and has time and again proved it. The global adoption of the technology is a testimony to its success.
Not just private corporations, but also governments across the globe have been exploring the blockchain space. IBM has partnered with the government of countries like Australia, Canada, and a few African nations to develop blockchain based platforms for public departments. The company will also be developing a platform to eliminate the evil of counterfeit drugs in African nations.
Advertising industry at large has been successfully using this innovative tech for a long time. Several blockchain based advertising companies are helping businesses with digital advertisements on platforms like Facebook and Google, the two major digital ad platforms.
In fact, the very nature of Hershey's business makes blockchain apt for the company's core processes include logistics, quality, marketing and advertisement. All of these are proven bastions of blockchain technology.