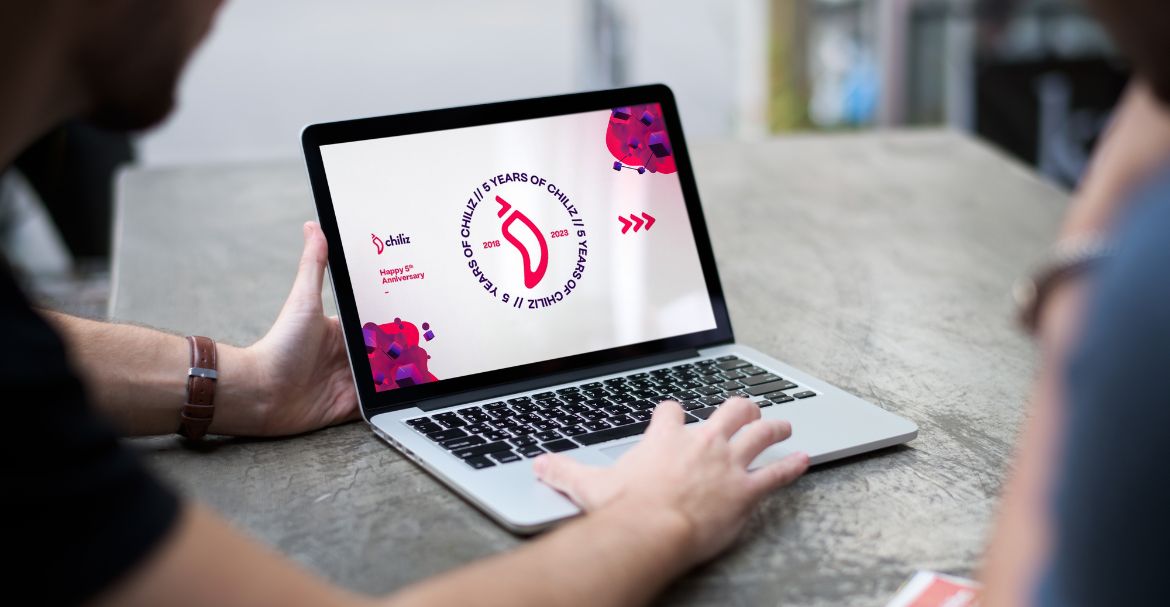 Chiliz, a blockchain-based company in the Web3-related sports and entertainment sector, is commemorating its 5th anniversary. In honor of this momentous occasion, the entity underwent a thorough rebranding exercise. Also, it informed all affected businesses and developers that the original block of the new-look Layer-1 EVM-compatible blockchain had undergone a makeover and re-established itself.
They have also chosen a newly designed logo as part of the rebranding process, which, in their opinion, represents their overall ethics, the fundamental nature of the business and its team members, as well as what they stand for. The company's aims and goals indicate that other Web3 brands and developers engaging with them to produce on the new blockchain while obtaining access to its Web3 framework, together with its sports and entertainment network, will be positively observed by this extremely fresh-looking chain. As a brand ambassador, the corporation has also hired Minjae Kim, the standout player for the Korean national football team.
By putting forward the company's fan rewards, along with the engagement app, Socios.com, he has successfully distributed fan tokens amongst many of the most significant sports bodies globally. They happen to be currently tied up with over 170 prime sporting organizations, like FC Barcelona, Paris Saint-Germain, Manchester City, and a horde of other names.
With the correct utilization of the Chiliz blockchain technology, sports and entertainment-related businesses and developers will be able to mint NFTS and Fan Tokens, create DeFi-based products, and participate in a variety of other activities. In addition, Gameused.com, the company's most recent digital verification tool, was offered to the global sports market.
According to the CEO of Chiliz, Alexandre Dreyfus, their entire focus is on maximizing the functions and capabilities of Web3 to enhance the experience of fans, sports and entertainment brands, and connected developers. In his opinion, the idea is to make it possible for the connected communities to create the products and services they require, all the while expanding and getting more and more connected with the sports-related fraternity and companies.
The Chiliz blockchain is a Layer-1 EVM-compatible and interoperable multi-vertical ecosystem, wherein all of the selected stakeholders can achieve the position of node operators while benefiting from being connected with the network. The company boasts of having over 300 employees worldwide and also has to its credit the creation of Fan Tokens, along with the Socios.com app. The Chiliz conventional token happens to be $CHZ, which acts as a booster with regard to the whole of the company's blockchain ecosystem.