Cardano News
Cardano (ADA) Reverses Yesterday's Price Trend Overnight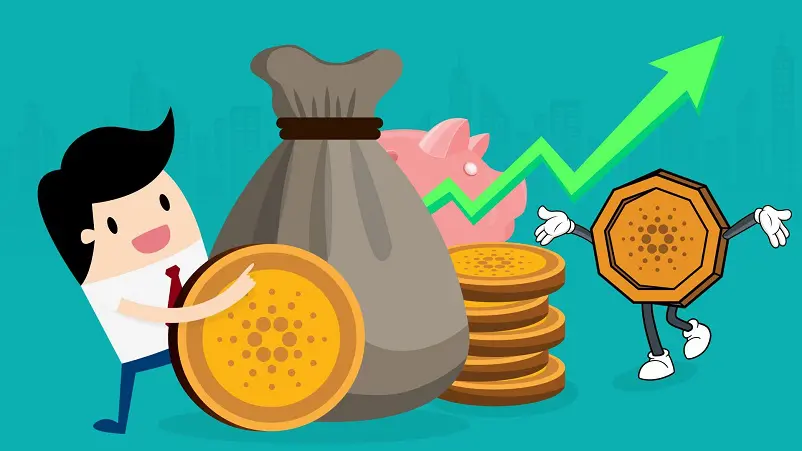 Cardano's momentum seems to grow at a steady rate from the last few hours. From the beginning of this month, ADA coin reflects sluggish momentum. Yesterday, the currency has started with a regressive trend and fell to $0.0214. The recovery started from there, and the currency reached $0.0258. Yesterday, the currency was spotted at a high of $0.027111. Today, the coin price has escalated to $0.0263 and looks like the same would get breached in the coming hours.
Cardano Price Analysis
Yesterday, Cardano started the day at $0.0263, and in the next 3 hours, the price spiked to $0.0265. At around 05:30 UTC, the coin spotted declining and touched $0.0259. From this price point, the ADA coin faced a steep fall, and the price reached $0.0214 in the next 4 hours. After registering this tremendous fall, the coin began the recovery, and by 12:10 UTC, Cardano price escalated to $0.0236 by 10.37% hike.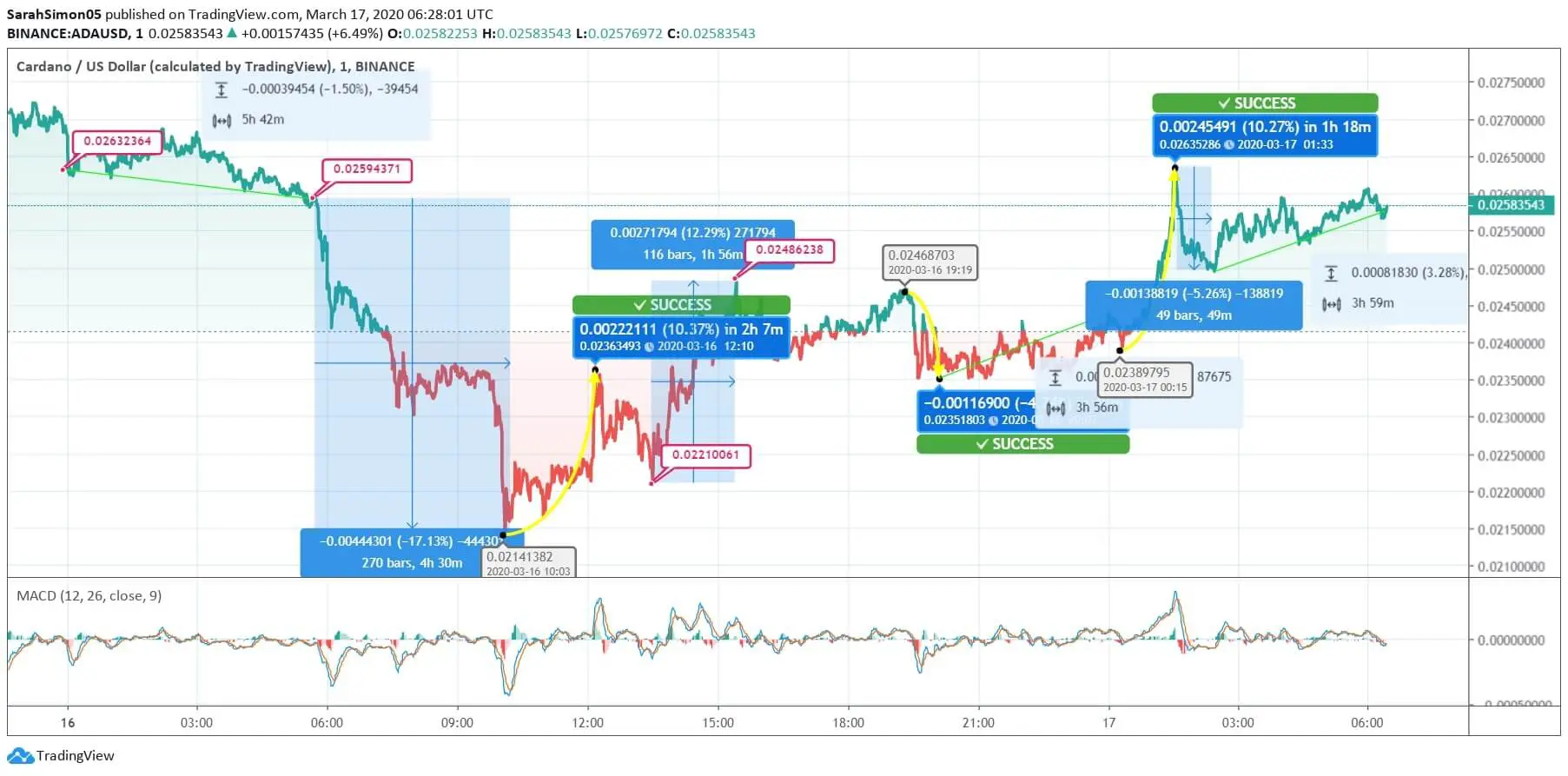 Within the next 2 hours, the price escalated to $0.0248, with a slight fall at $0.0221. However, the next few hours reflected an upside momentum as the currency held the level strongly around $0.0246 but was again disturbed by a plunge that took ADA price to $0.0235. The closing hour reflected improvement and thus closed the day at $0.0241.
Today, Cardano has started the day with a marginal plunge to $0.0238 but improved in the later hours. At 01:33 UTC, the price touched $0.263 by 10.27% hike but soon fell to $0.0250 by 5.26%. Recently, ADA coin was spotted improving and has reached $0.0258 at the time of writing this analysis.
The MACD chart is reflecting the complete dissolution of the histogram. The signal line and the MACD line seem colliding and marking bearish crossover. The current price of the ADA coin is $0.0258, and as per the technicals, it may correct downwards in the upcoming hours. However, if the coin continues upside momentum, then it will cross the immediate resistance at $0.026.