Finance News
Circle CEO Jeremy Allaire speaks at WEF Meet, Davos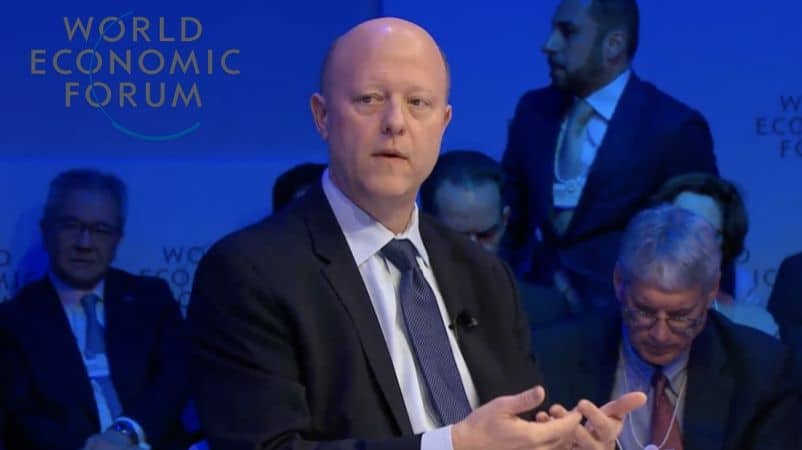 The World Economic Forum (WEC), 2020, held at Davos, Switzerland, began on 21st January 2020 with a bunch of intellectual minds across the globe coming together on one platform, speaking about their respective sectors of work.
Jeremy Allaire, Co-founder and CEO of Circle was one of the speakers at the WEC session that talked about how we need to work upon shaping the financial and monetary systems. He also elaborated on how we can make the crypto market work better.
This entire session was supposed to investigate into the matters regarding industries, institutions and initiatives that are reshaping our global financial infrastructure.
According to Allaire, it is necessary to think about the exponential disturbance on a swerve, to have a broader idea about where we need to improve and where we are right now. He stated that, based on the financial system we are on the declension point and moving from the edge to the mainspring of the financial space.
The supreme improvement that we need to make, is upon the core of the financial system, i.e., the nature of money, how it is distributed and utilized rather than focusing upon how we are supposed to make better access to that money.
Since the last 10 years of credit crisis in the crypto market, one can witness an alternative growth, for blockchain, cryptocurrency and stablecoins. To cut it short, regulation and policy are one of the biggest challenges right now.
Allaire quoted
We have an open communication, but we also have to accept the fact that the terrorists can recruit people on YouTube, we don't mean to shut down YouTube, the fact is accepted that the society trades off.
There is no doubt that the financial system is different from the communication system. There will definitely be factors comprising of risks but eventually we can't ignore them;  they need to be resolved. 
On a wider picture, we can focus upon the global schemes and technologically driven approaches which go parallel with blockchain and digital currencies.
As of now, on an individual level, Circle as a company has been focusing on the growth and development of its stablecoin USDC and scatter off from other businesses that cannot be linked with it. Circle has been managing USDC through an association of industries which is collectively called CENTRE.
Circle's goal in 2020 is to unveil its APIs in the world market, offering individuals and businesses to create new DApps, which in turn will result in rapid growth and development of the Circle platform and USDC
Circle believes that the world is more accepting towards stablecoins as compared to other cryptocurrencies because of its less volatile nature. Currently Circle is excited to offer APIs to the enterprises who are looking forward to developing their use cases.