Cardano News
Cardano (ADA) Exhibits Tight Hold Around $0.051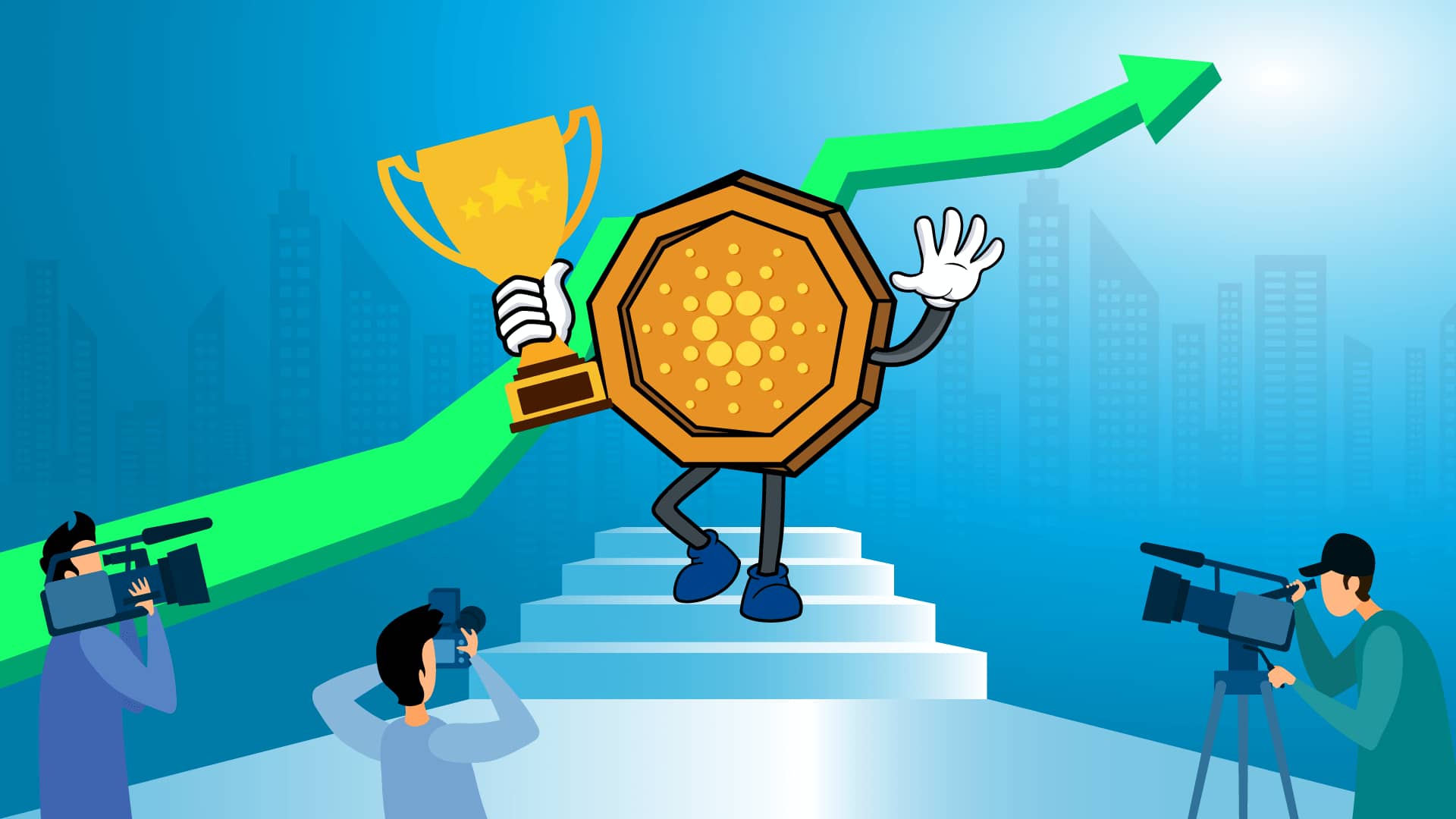 Cardano price movement is exhibiting freeze around $0.051
The intraday movement seems boring in Cardano
Cardano price was spotted escalating from the last 24 hours. The price was spotted resetting the 7-days high $0.052307. In the previous 7-days, the coin was spotted hovering around $0.049 with slight fluctuation. The traders were waiting for an upsurge that stroked yesterday. Today, the opening hours reflected a tight hold over the coin that was followed by a plunge. Soon, ADA coin has begun the escalation that might take the currency to an astounding level.
The future of the coin is speculated to be great, and traders are recommended to opt for the long-term investment as that might bring the anticipated result to them.
Cardano Price Prediction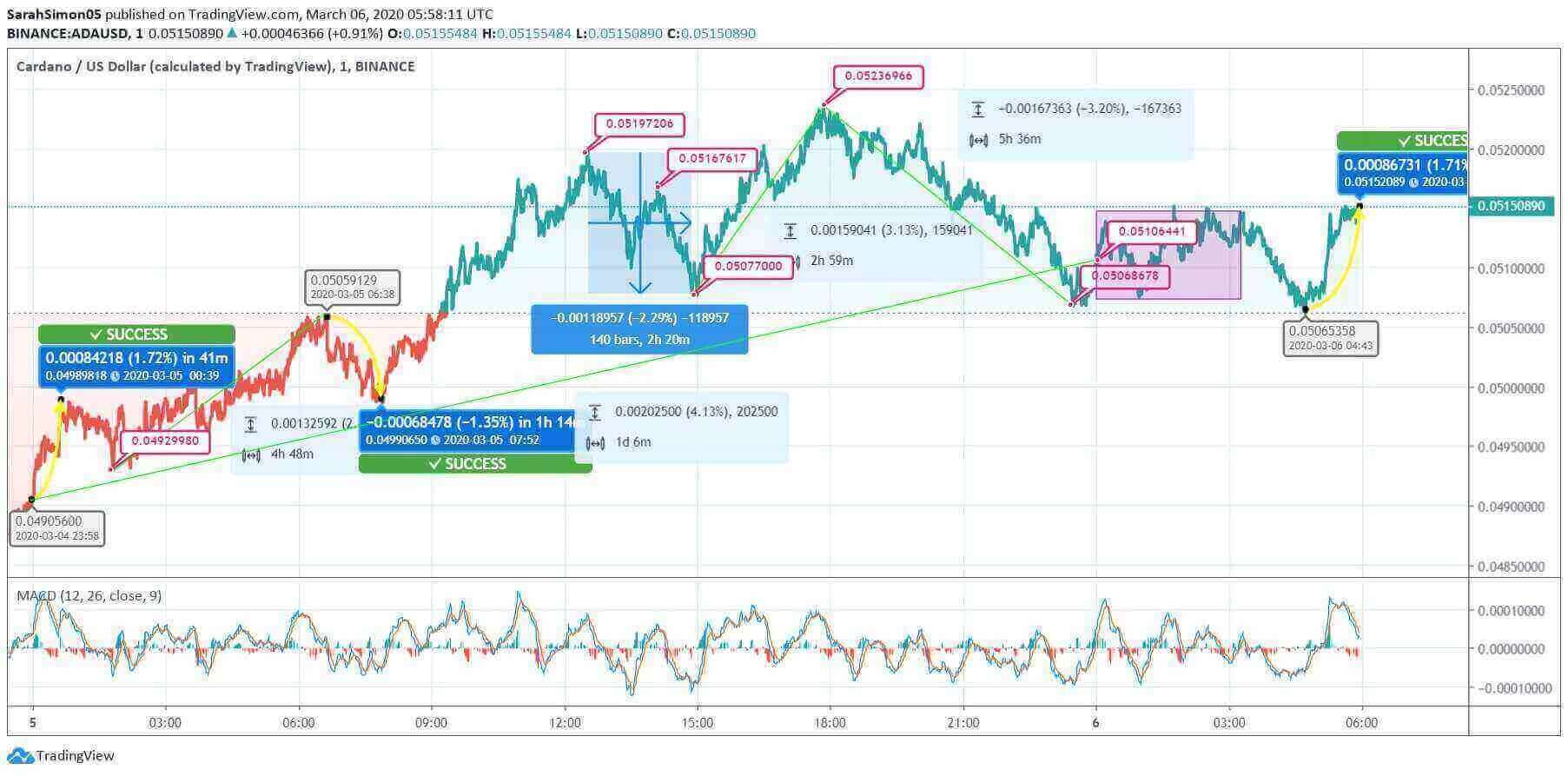 The intraday chart is reflecting moderate improvement. Yesterday, Cardano price started dealing at $0.0490, and in the next 40 minutes, the price escalated to $0.0498 but was followed by pullback pressure. Soon, ADA price dribbled to $0.0492, but in the next 4 hours, the coin heavily improved and touched $0.0505. The currency again experienced the pressure and dropped to $0.0499 at 07:52 UTC, but later, the escalating was also spotted that brought the price of Cardano to $0.0519. The coin plunged to $0.0507, with a slight spike in the middle to $0.0516 at 15:00 UTC.
Further, the price jumped and marked the intraday high at $0.0523. However, the currency couldn't hold itself and fell to $0.0506 in five hours. The overall intraday movement reflected a 4.13% progression in the ADA price. Today, the coin price hovered around $0.0510 and remained intact till 03:00 UTC. After a slight plunge to $0.0506, the coin corrected the price to $0.0515.
The MACD chart is reflecting a bearish divergence. The current price of Cardano is at $0.0515. The improvement towards the next resistance level might take place in the upcoming hours. If the upsurge strikes, then the coin could also be seen breaching the next resistance level at $0.0540. However, if the regression is felt in the coming hours, then the immediate support level is created around $0.0492.
Resistance & Support Levels
R1: $0.052571, R2: $0.054085 and R3: $0.055863
S1: $0.049279, S2: $0.047501 and S3: $0.045987