Cardano News
Cardano (ADA) Gains 5.04% Overnight; Surpasses $0.0310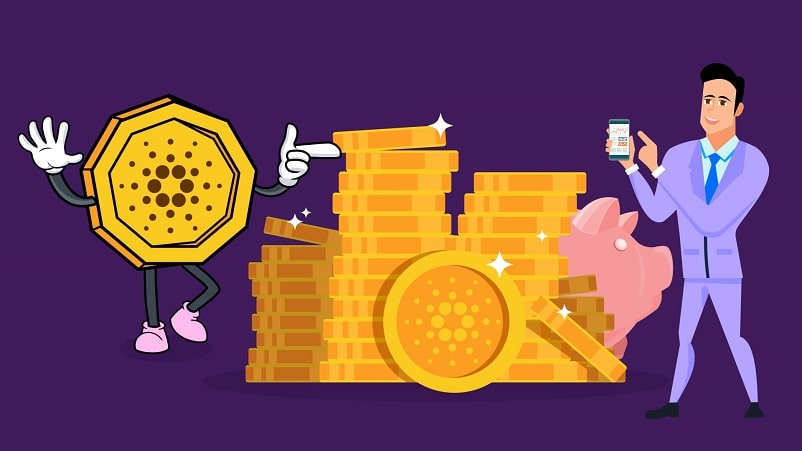 The market has taken an immediate and unprecedented step towards price recovery over the last 24 hours. Cardano has been on the frontline. It has been up by 5.04% in this period, and its current value stands at $0.031016.
If we look at the last 7 days' price trend of ADA coin, it reflects moderate movement. On March 20, the coin traded with bullish influence, but on the same day, it faced a steep decline. After that, the currency continued to trade with a downside momentum.
After hitting $0.026 on March 23, Cardano initiated price recovery and breached a $0.030 mark in the next two days. However, until yesterday, ADA price spotted around $0.029, but today, it opened on a positive note.
Cardano Price Analysis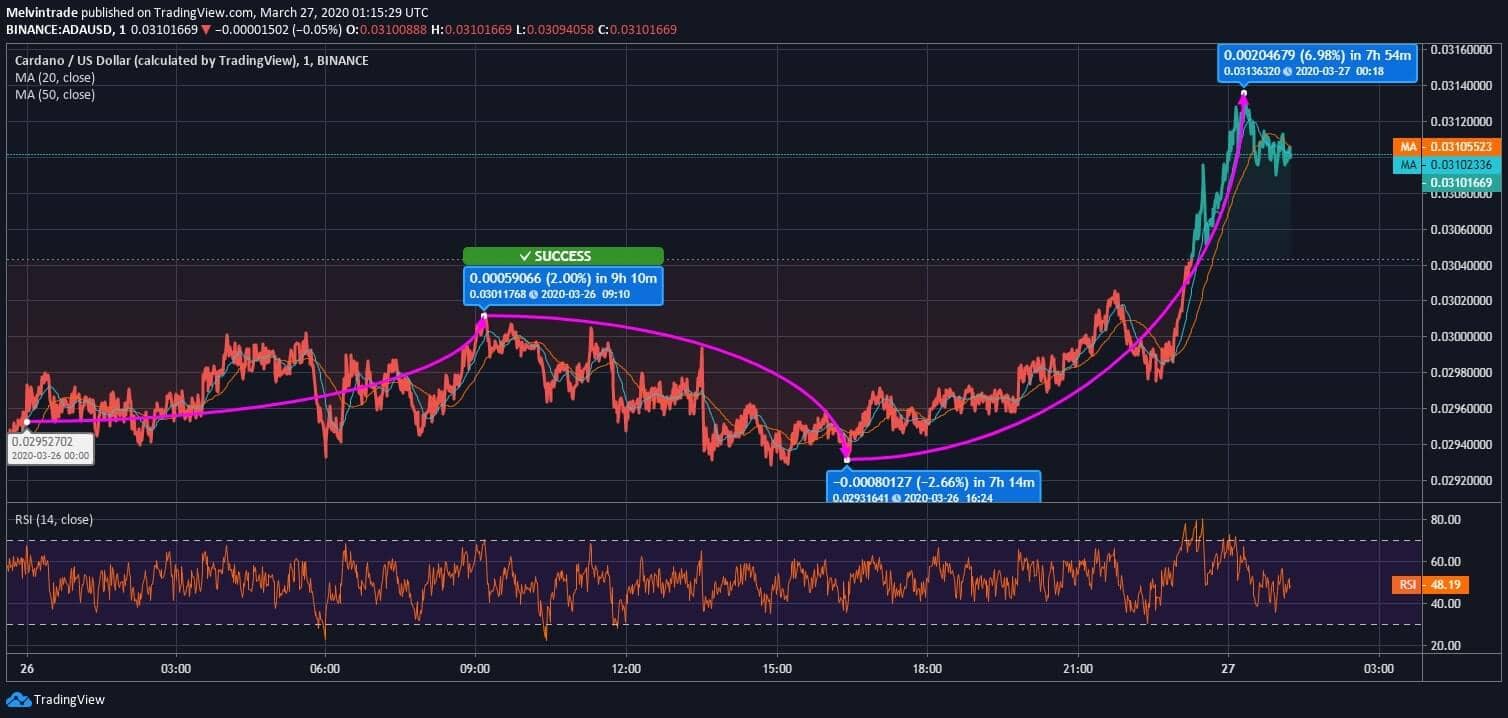 Yesterday, the currency started trading around $0.029527, and in the first 9 hours, it got a 2% hike that pushed Cardano price to $0.0301176. It was followed by a 2.66% decline in the value, and this swing pulled the value down to $0.029316 by 16:24 UTC.
After this moderate fall, the ADA coin registered a sharp upside movement. Between 16:24 & 00:18 UTC today, the currency managed to soar by almost 7%, and this swing took Cardano price to $0.031363.
At the time of writing, the coin traded below its short-term SMA lines. The RSI is currently at 48.19 points. As per the current price trend, ADA coin is to have a few more bullish days ahead. The next resistance seems likely around $0.0316.
Resistance & Support Levels
R1: $0.0311, R2: $0.0316 and R3: $0.0325
S1: $0.0298, S2: $0.0288 and R3: $0.0284