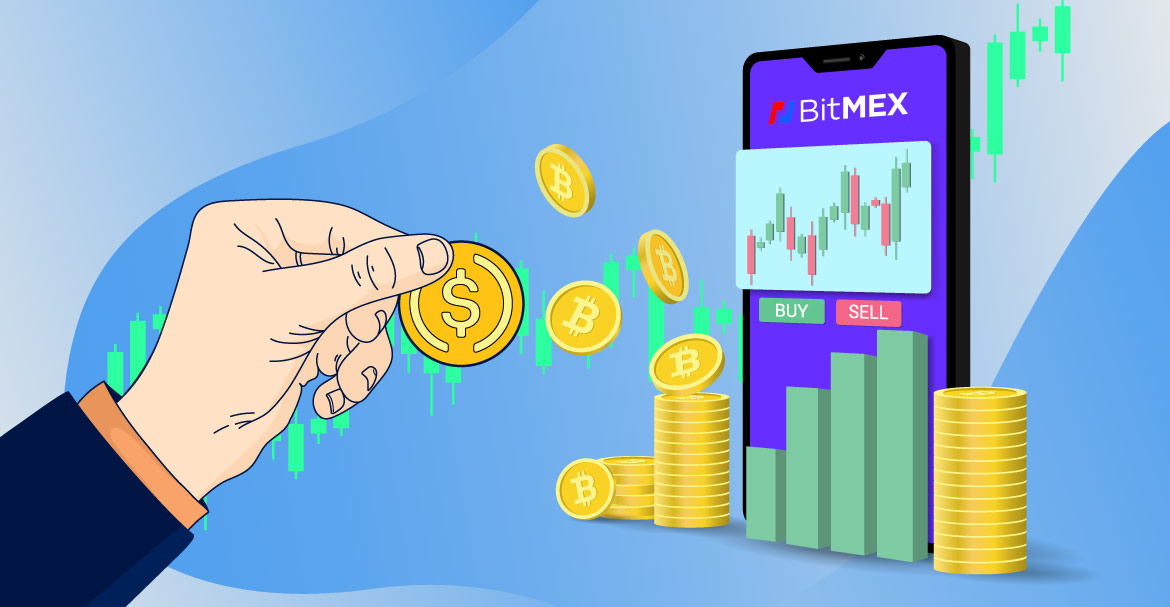 Users of BitMEX have only had Tether as an option for deposits and withdrawals since Q4 2021. The introduction of the USD Coin, however, has changed that. 
Users can now carry out the following actions on BitMEX Mobile and the Web because of this addition:-
Via their fiat gateway partners, purchase USDC in minutes with more than 30 different currencies (Mercuryo and Banxa).

As of right now, they support the following fiat currencies: AED, AUD, ARS, BRL, CHF, CAD, CZK, EUR, DKK, GHS, GBP, HKD, INR, IDR, JPY, MXN, KES, MYR, NOK, NGN, NZD, PLN, PHP, QAR, SEK, SAR, SGD, TRY, TWD, THB, TZS, UGX, UAH, VND, USD, and ZAR.

You can exchange USD Coins for Bitcoin or Tether, and vice versa, without paying additional fees or stressing over downtime.

Users may now swiftly and simply convert their USDC on BitMEX using this new feature, freeing up their time to trade margined crypto derivatives backed by Bitcoin and Tether or access spot trading pairs.

Through their BitMEX Wallet, users can add and remove USD Coins from the Ethereum network. One USDC is the minimum deposit/withdrawal amount.
As part of their continued efforts to increase the adaptability and accessibility of their platform, they have now included support for USD Coin. Due to this, they are actively expanding their selection of spot trading pairings, such as TRX/USDT, derivatives listings, etc. The list continues expanding.
A well-liked substitute for other cryptocurrencies backed by US Dollars, including Tether (USDT) and TrueUSD, USD Coin was introduced in September 2018. (TUSD).
Coinbase and Circle worked together to co-found the CENTER Consortium, which is essential to the management of USDC and served as the engine for the launch of USD Coin.
Each digital dollar of USDC used is backed by one US Dollar. Cash and short-term US Treasury bonds are used to hold it in reserve. The USDC runs on many of the most cutting-edge blockchains in the world, including Ethereum, TRON, and Solana, with additional chain integrations anticipated. It exists natively on the internet.
Tether and USD Coin are stablecoins tied to the US Dollar on a 1:1 basis; therefore, they are conceptually identical. However, the organizations that issue USDC and USDT are different. The worldwide financial technology company Circle is the issuer of USDC, whereas Tether Limited is the issuer of USDT. As a result, the composition of their USD reserves varies.
Tether is more often utilized for trade and payments than the other stablecoins, which is another key distinction between them. However, due to Circle's increased focus on assuring safety and legal compliance, many people view USDC as the "safer" stablecoin.