Blockchain News
Brave Browser Partners with Japanese Crypto Exchange bitFlyer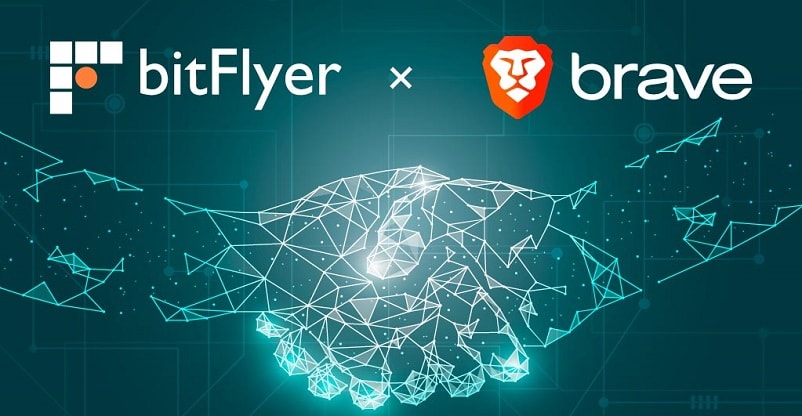 Blockchain-based internet browser Brave has reportedly entered into a partnership with Japan's crypto exchange bitFlyer. This is Brave's first collaboration in the crypto wallet domain in the country. In the official press release, bitFlyer stated that they will jointly develop a crypto wallet for Brave browser users.
bitFlyer further added that they will jointly launch a marketing campaign to promote various crypto-blockchain projects among the Brave users and will also work towards enhancing customer experience. Brave is among the leading browsers in the blockchain space, as it focuses on privacy and rewarding users for the advertisements they agree to see. It has been gaining traction particularly in Japan, a market where crypto-blockchain acceptance is growing faster than most other countries.
Prior to the partnership, Brave's native BAT token was listed on bitFlyer, which also happens to be the sole crypto exchange which has been granted the license to operate in Japan, Europe, and the US. bitFlyer is also the largest Bitcoin trading platform in the land of the rising sun in terms of BTC trading volume. In the announcement, bitFlyer said that further details related to the agreement will be revealed in an event on July 30 in Tokyo, which will be attended by Brave founder Brendan Eich.
Both the platforms will also launch joint marketing campaigns targeted towards promoting cryptocurrencies and blockchain among the browser's users. This, coupled with the reward system for users in return for their attention span, could prove to be a greatly effective mode of promotion for various crypto projects.