Bitcoin News
Bitcoin (BTC) Reflects a Tight Hold Around $7,100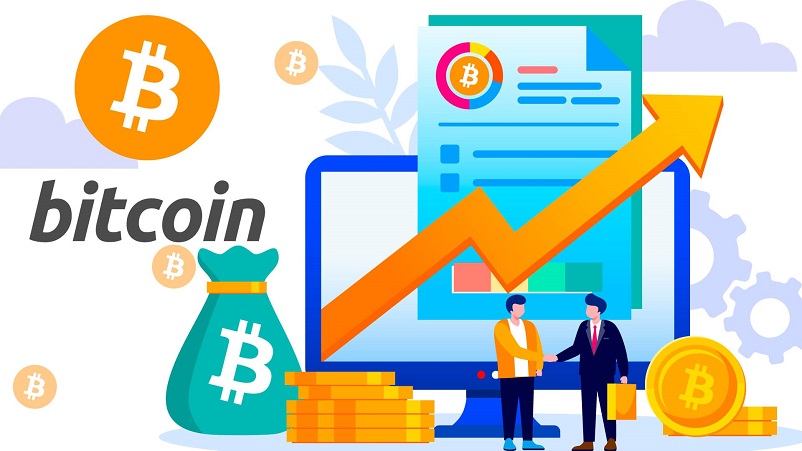 Bitcoin traders were waiting for an astounding upsurge, and the same took place yesterday. Over the last 24 Hours, the coin records more than a 7% hike. However, today, the currency is trading around $7k with marginal price fluctuations.
The currency started this month on a negative note, with the price below $6500. However, later, BTC marked a strong recovery and crossed the $7400 mark on April 07. From this price point, the coin again started declining movement, and yesterday, it regained $6500 price mark, but then, it exhibited a steep hike and currently trading above $7100.
Bitcoin Price Analysis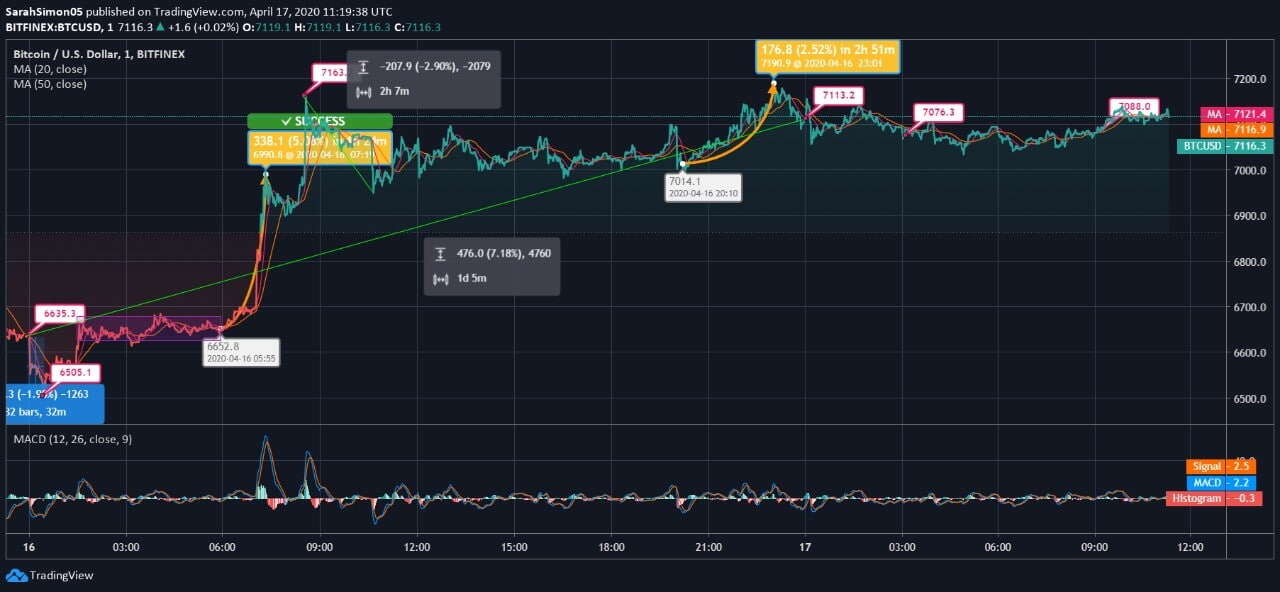 Yesterday, BTC started dealing at $6,635, and in the next 30 minutes, the price dropped to $6,505. After hitting $6.5k, Bitcoin marked a steep hike and regained a $6.6k price mark and continued to trade around a similar level for the next few hours. At 05:55 UTC, the price spotted at $6,652, and from here, it escalated to $6,990 by 5.06% hike in the next 1 hour and 24 mins.
Later, with a slight plunge, the BTC/USD improved again and reached $7,163, but the following hours brought a pullback pressure, and thus the coin faced a drop and reached $6885. Then, the coin traded moderately, and at 20:10 UTC, it was trading at $7014. Over the next 2 hours and 51 mins, the price escalated to the highest of yesterday at $7190. The day ended with a slight plunge to $7,113. The day-long movement in the Bitcoin brought 7.18% progression.
Today, BTC started with a sluggish movement and marked a slight plunge. However, the currency managed to hold its price above $7000 mark. At the time of writing this analysis, Bitcoin price was trading at $7116 without having support from its moving averages. Its 50 & 20-day MAs are at $7,116 and $7,121, respectively. The placement of the current price and MAs reflects a bearish crossover. The MACD indicator also reflects a bearish crossover.
The current price of Bitcoin is near to its immediate resistance level, and it might get breached if the coin reflects the upside movement. However, the chances of breaching the immediate support at $7015 are ripe.